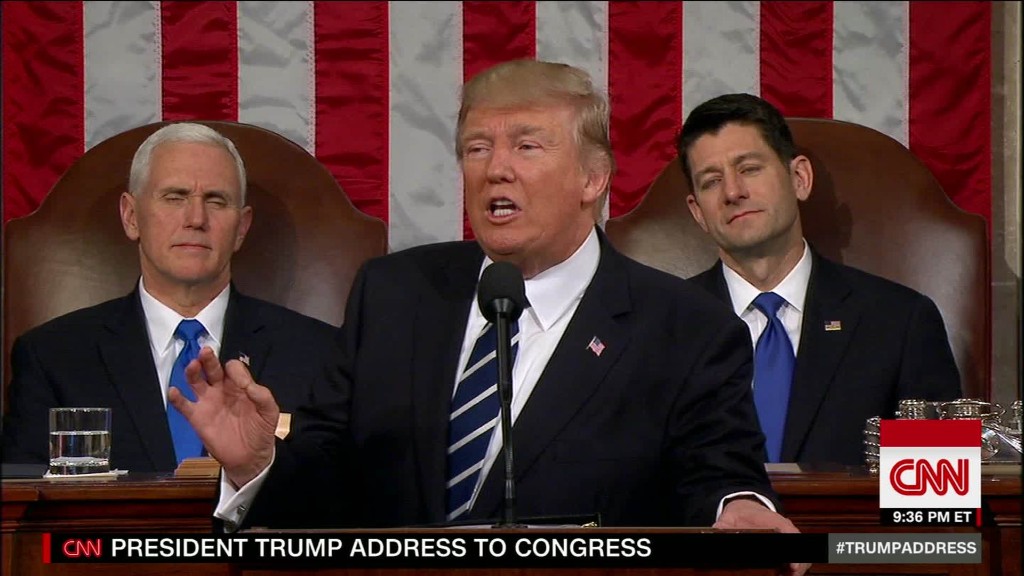 With the fate of the Obamacare repeal teetering on the edge on Friday morning, President Trump brought a CEO to the White House to talk about jobs.
"Today, I am thrilled to announce that Charter Communications has just committed to investing $25 billion, with a 'B,'" Trump said in a joint announcement with the Charter chief executive in the Oval Office.
Here's the backstory.
Charter said it would invest $25 billion in broadband infrastructure and technology in the next four years. The company also committed to hiring 20,000 American workers during that period, and said it would bring back all overseas call centers and build a new call center in Texas.
The 20,000 jobs, at least, have been in the works for more than a year.
CEO Tom Rutledge said in 2015 that Charter would need to bring on 20,000 additional workers if the company's merger with Time Warner Cable and acquisition of Bright House Networks went through. A Charter spokesman reiterated the claim in April 2016. (Time Warner Cable is not affiliated with Time Warner, the owner of CNN.)
The FCC approved the deal last May, and Charter CEO Tom Rutledge said in January that the company had plans to hire 20,000 new employees within three years.
Related: A running fact check of Trump and jobs
Charter said Friday's announcement marked a firm commitment to hire, despite its earlier announcements.
"We have spoken about our plans to hire 20k before but it wasn't a commitment," Charter spokesman Justin Venech told CNNMoney in an email. "Today we committed to a time frame of four years for those hires."
The $25 billion investment, Venech said, has never been announced.