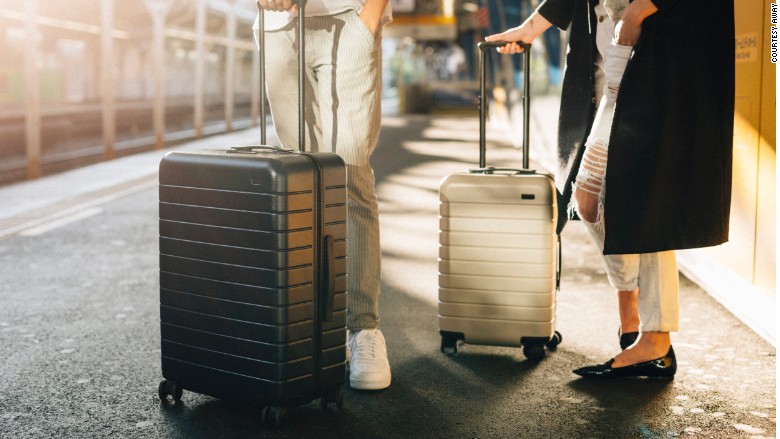 Not many successful businesses start with a luggage fail.
But when Jen Rubio called her friend and former colleague Steph Korey for advice on a replacement suitcase, they quickly spotted a gap in the market.
"Jen had broken a suitcase and had been looking for recommendations and everyone came up empty handed," Korey said.
There appeared to be only two options: Pay for a bag that costs more than a vacation, or buy another cheap suitcase that would likely break again, she said.
So Korey and Rubio launched Away in February 2016 to provide an alternative. The founders say the luggage startup recorded sales of $12 million in its first year.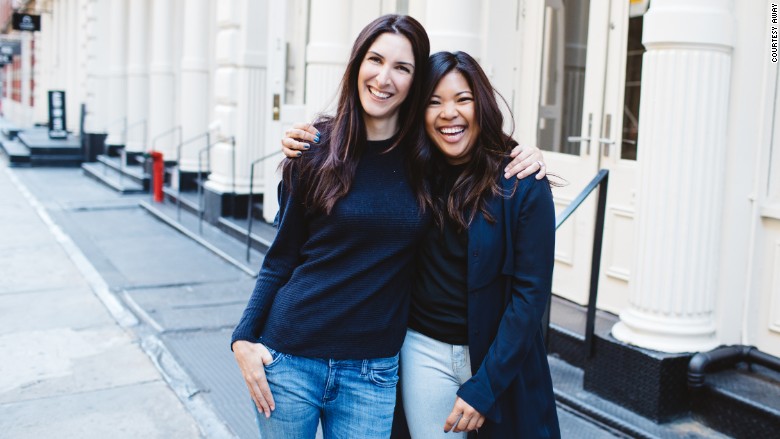 The founders put Away's early success down to its team of 41 tech-savvy millennials and their love of photo sharing app Instagram.
"There's a lot of people on our team who were coming of age when Instagram came out, so we've definitely learned from them that brand discovery and shopping through Instagram is an important part of how they find things," said Korey.
What makes the perfect suitcase?
After spending months interviewing hundreds of travelers, Korey says the team were able to create luggage that helps take the hassle out of any journey.
Away suitcases have impenetrable and "unbreakable" shells, says Korey, USB ports that can charge devices, interior compression systems that save space, and wheels designed to provide the smoothest, 360-degree roll.
Related: Airline electronics ban: What you need to know
Prices start at $225 for its carry on model, which includes a battery that can charge an iPhone five times.
Travelers seem to like the formula. Away sold over 50,000 suitcases in its first year of business.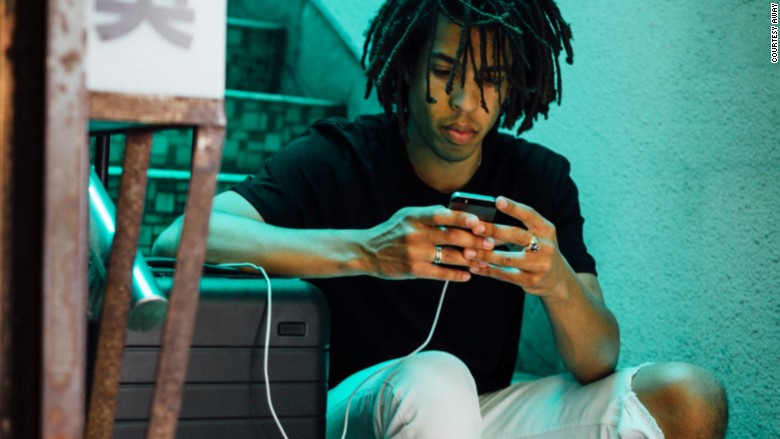 But Korey and Rubio, who met when they worked for eyewear unicorn Warby Parker, have bigger ambitions.
"We don't think of ourselves as a luggage company at all and we very strongly view ourselves as a travel brand. For us it's all about how can we make travel more seamless," Korey says.
According to the founders, investors include Forerunner Ventures, the original Warby Parker backers, Andy Dunn from menswear firm Bonobos, and Brian Lee from The Honest Company.
London, New York, Los Angeles?
Away plans to expand into accessories. It also wants to start a travel website with tips and recommendations.
The company has one retail store in New York's Soho, but it has also tested pop ups in Los Angeles, London and Berlin. Encouraged by the strong start, the firm is now looking at permanent stores in Los Angeles and London.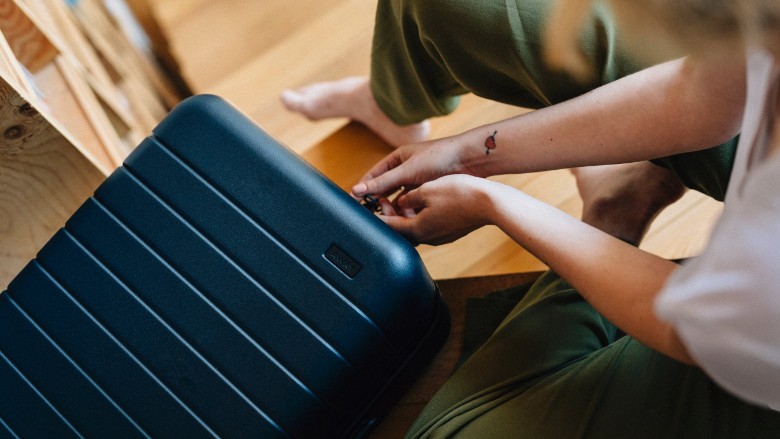 Korey says the company has grown a lot faster than they expected. But they're very careful about who they hire, despite the intense workload.
"It's going to be worth it to wait for that person who is truly aligned with this vision for creativity and execution and teamwork," Korey says.
Correction: An earlier version of this article incorrectly described Jay Z as a direct investor of Away.