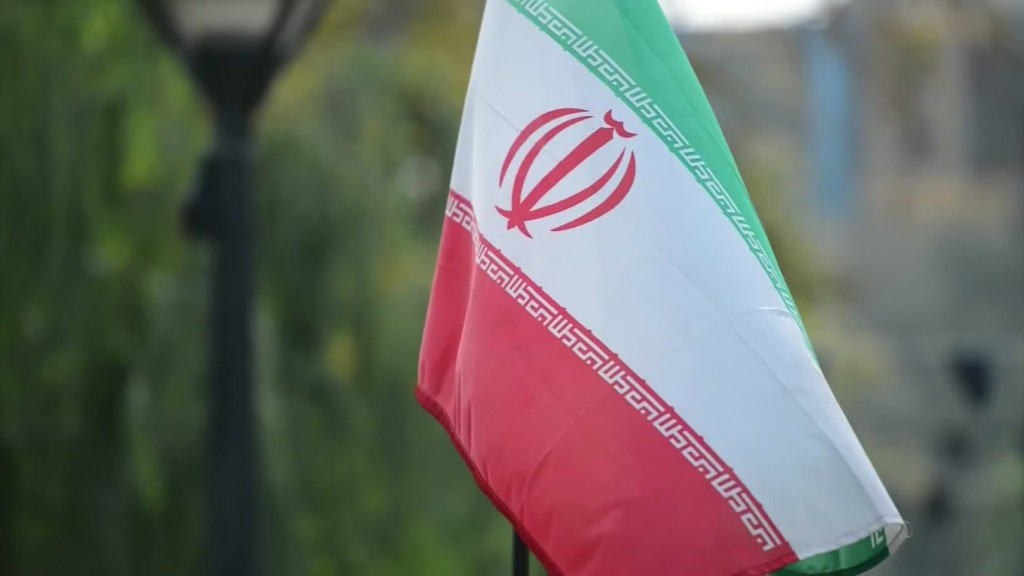 The odds of Boeing selling planes to Iran appear to be lengthening by the day.
Relations between Iran and the U.S. are going from bad to worse. Tehran slapped sanctions on 15 U.S. companies Sunday in retaliation for American sanctions announced last month.
"Imposition of new sanctions by the U.S. is based on fabricated and illegitimate pretexts and amount to an action against international regulations," Iran's foreign ministry said in a statement.
Boeing (BA) signed an $8 billion deal to sell 80 jets to Iran Air after many sanctions were lifted as part of an international deal on the country's nuclear program.
The planemaker is not on the list of Tehran's targets, which includes Raytheon (RTN), Oshkosh (OSK) and Bushmaster. None of them currently does any business with Iran.
"The sanctions from the Iranian side don't really have any practical importance to them," said Robin Mills, CEO of Qamar Energy and an expert on Middle East energy and investment. "These U.S. defense companies obviously don't have any assets or activities in Iran. It's just trying to score political points."
Related: Chinese firm fined $1.2 billion for violating U.S. sanctions on Iran
But the rising tension puts Boeing's plans on an increasingly shaky footing.
"[The Boeing deal] is a key pressure point I think because that is of course one of the few areas where U.S. trade with Iran has been specifically allowed," said Mills.
President Trump has long been critical of the Iran nuclear deal that was signed under the Obama administration.
After assuming office, Trump said he was putting Iran "on notice" and his first move against the country was including its citizens on a travel ban.
Tehran then conducted a missile test which prompted a round of U.S. sanctions that targeted 25 individuals and companies connected to Iran's ballistic missile program and Iran's Islamic Revolutionary Guard Corps.
The next big test for Boeing's deal is likely to come in June, when sanction waivers signed by President Obama will be due for renewal. It's the first time Trump will have to sign them.
"The next round of waivers... are absolutely crucial," said Trita Parsi, president of the National Iranian American Council. "If the Trump administration doesn't renew them, the United States will be in direct violation of the deal. If so, the deal will start collapsing and the United States will be blamed for its collapse."
Related: Trump's move on Iran could cost jobs at Boeing
To complicate matters, a bill has been introduced in Congress to investigate whether Iran Air supports the Iranian Revolutionary Guard or foreign terrorist organizations.
If Iran Air were found to have such links, it would be prevented from receiving new aircraft or U.S.-made parts. That would effectively freeze the sale of jets from Boeing to Iran.
The first Boeing planes are scheduled to arrive in 2018.