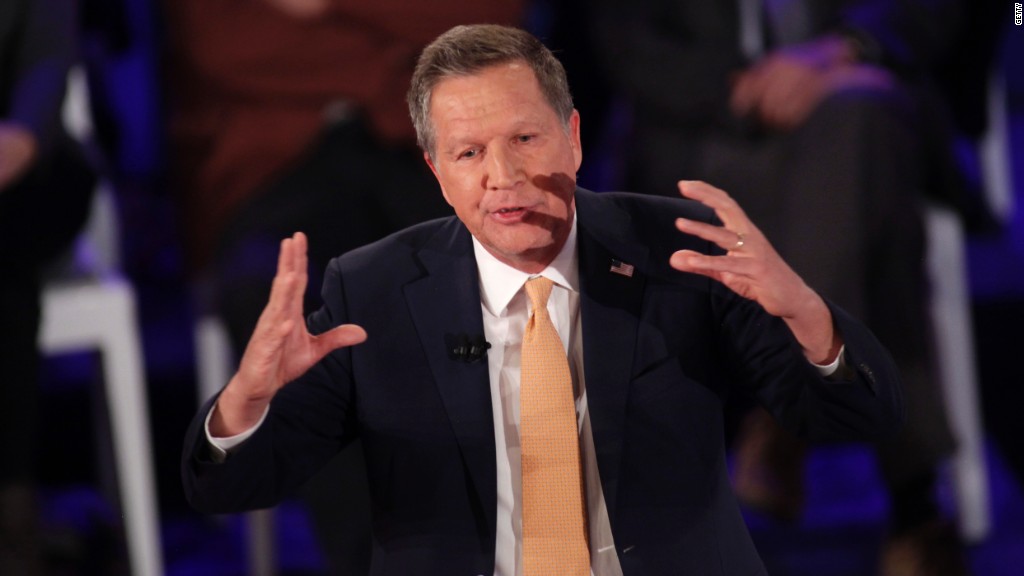 Republicans in Congress may be trying to kill Obamacare, but that hasn't deterred Republicans in Kansas from pursuing one of the health reform law's chief provisions: expanding Medicaid.
The Kansas Senate gave the thumbs up to Medicaid expansion in the deep-red state on Tuesday. Lawmakers in the House had approved it earlier this year.
The bill now goes to Governor Sam Brownback, a staunch conservative who has long opposed Obamacare. He is not expected to sign it into law. [Update: The governor vetoed the bill in late March. Lawmakers in the Kansas House failed to override it, which ends the effort this year.]
"To expand Obamacare when the program is in a death spiral is not responsible policy," said Melika Willoughby, the governor's spokeswoman. "Kansas must prioritize the care and service of vulnerable Kansans, addressing their health care needs in a sustainable way, not expanding a failing entitlement program to able-bodied adults."
The vote comes just days after House GOP leaders in Washington, D.C., opted to pull their bill to repeal major portions of Obamacare. The bill would have immediately barred new states from expanding Medicaid and ended enhanced federal funding for expansion in 2020.
Some 11 million low-income adults have gained coverage in the 31 states that have expanded Medicaid so far.
Related: McAuliffe pushes Virginia Medicaid expansion after GOP's failure to repeal Obamacare
Kansas is not the only state looking to expand Medicaid. Democratic governors in North Carolina and Virginia also want to do so, though it's unlikely to get through their Republican legislatures. In Maine, residents have gathered enough signatures to put expansion on the ballot in November.
Kansas Republicans, who control the state legislature, had never been very interested in broadening the program. Previous bills seeking to expand KanCare, as the state's Medicaid program is known, didn't go anywhere.
But many conservative lawmakers were swept out of office in last year's election, which served as a referendum on Brownback's deep tax cuts that have roiled the state budget. They were replaced by a group of moderate members, who are more open to expansion.
Related: Trump administration open to making some Medicaid recipients work, pay premiums
Legislators also faced heavy lobbying from the state hospital association and other expansion supporters, who used the 2015 closing of a rural Kansas hospital to rally residents' support. They point out that the state has forfeited nearly $1.8 billion in federal funds since 2014, much of which would go to bolster hospitals, which have to care for the uninsured.
Some 264,000 Kansas residents, or about 9.1%, were uninsured in 2015, according to the most recent Census data available. All told, expanding Medicaid would bring 152,000 people onto the Medicaid rolls, including people who had coverage elsewhere but would qualify for the broadened program, according to Robert St. Peter, CEO of Kansas Health Institute, a policy and research group.