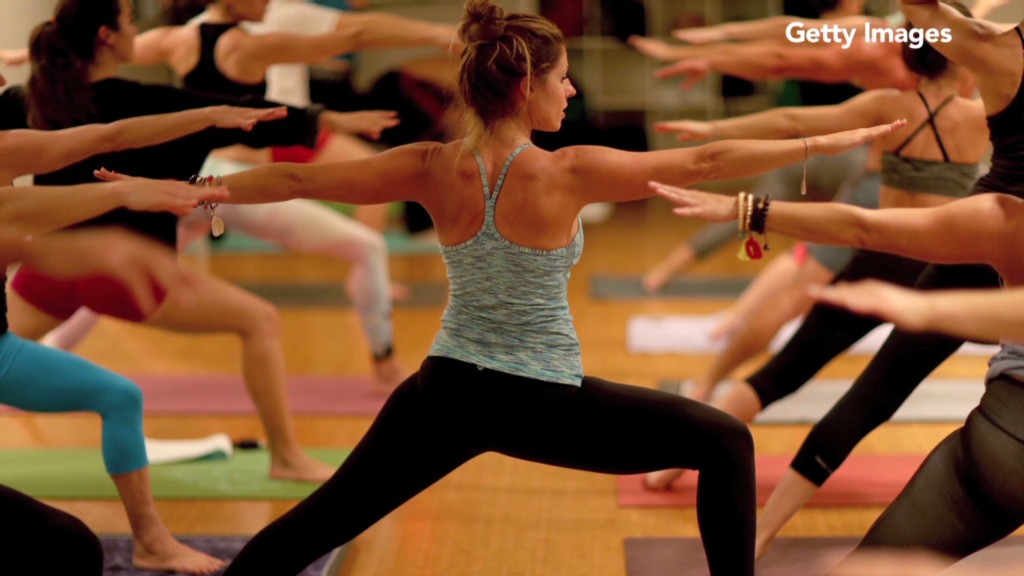 Things aren't looking bright for Lululemon and its brand of luxury athletic wear.
Lululemon (LULU) stock fell 21% Thursday, one day after the company predicted its sales would drop this quarter. The culprit, according to CEO Laurent Potdevin: Its clothes don't pop online.
"We have clearly identified the issues: An assortment lacking depth in color for spring, compounded with visual merchandising that did not powerfully translate our design vision," Laurent said on a conference call for investors.
To stave off the problem, Lululemon will launch more colorful clothes on its website as soon as next week, Potdevin said.
The company's problems aren't all internal, though. Lululemon faces intense competition from companies like Nike (NKE), which is more than 10 times its size.
Related: Lululemon founder says company has 'lost its way'
The athleisure brand had a solid 2016, with same-store sales rising 4%. But the company warned that sales would sink in the current quarter, which would give its competitors room to grow.
Lululemon has been hurt by problems with its merchandise before. In 2013, a recall of black pants that were too sheer -- in other words, see-through -- hit sales and profits. Former CEO Christine Day stepped down after the debacle. And in 2015, Lululemon recalled some women's tops because hard-tipped drawstrings were injuring wearers.