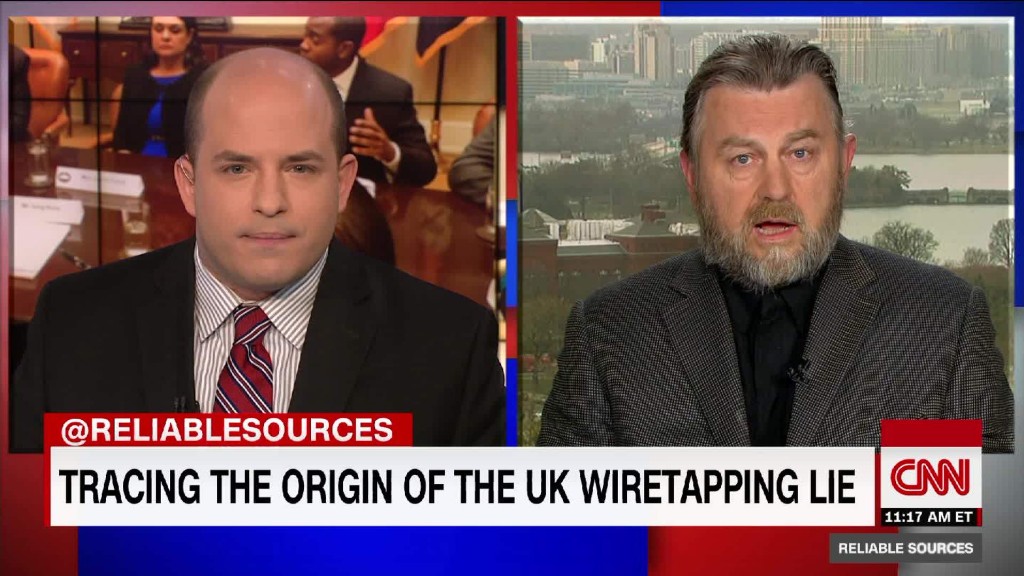 Fox News analyst Andrew Napolitano is standing by his claim, still without evidence, that former President Obama worked with British intelligence officials to spy on Donald Trump.
Napolitano returned to Fox News airwaves on Wednesday morning after a week-long absence and said he stood by his claim that Obama "went outside the chain of command" and used the UK's GCHQ service to surveil then-President-elect Trump.
GCHQ has categorically denied Napolitano's allegation, calling it "utterly ridiculous." Fox News has also said it has no evidence to back up Napolitano's claims. However, Fox News host Bill Hemmer did not clarify that when interviewing Napolitano on Wednesday morning.
Related: Reporting or commentary? Napolitano claim shows Fox's blurry line
Fox had pulled Napolitano off the air on March 21 after Trump and White House Press Secretary Sean Spicer cited Napolitano's report in an effort to bolster the president's claim that Obama had spied on him.
Fox News spokespeople did not respond to a request for comment on Wednesday. Given that Napolitano is still making his claim on Fox programming, it is unclear why he was benched from the airwaves in the first place.
In his appearance Wednesday morning, Napolitano said "the American public needs to know more about this rather than less because a lot of the government surveillance authorities will expire in the fall and there'll be a great debate on how much authority we want the government to have to surveil us."
"The more the American public knows the more informed there and Congress's decisions will be," he said.