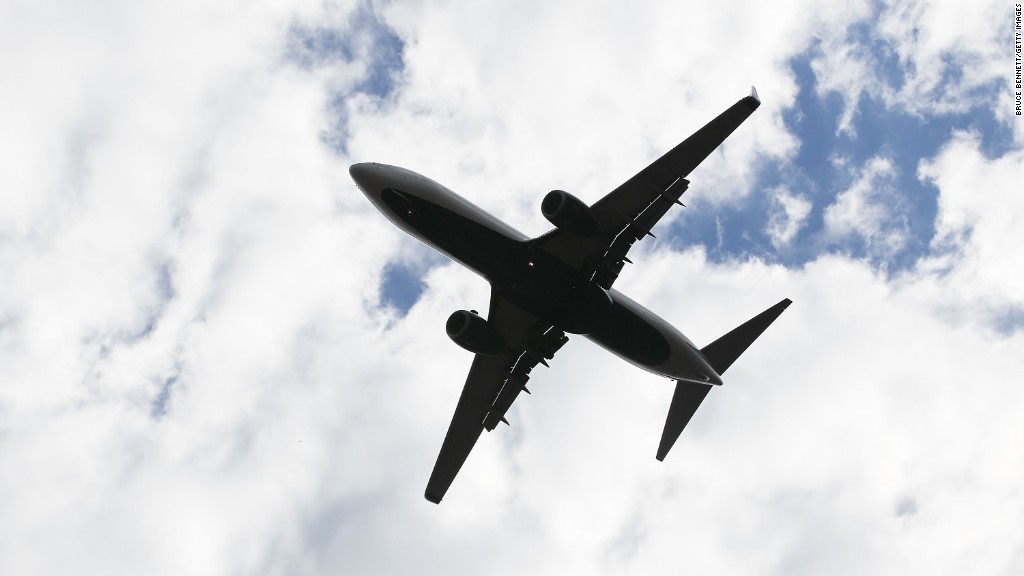 Qatar Airways has a way around the ban on electronics on U.S.-bound flights: It will lend you a laptop.
The airline says it's a "unique solution" to the restriction, announced last week for flights originating from 10 airports in the Middle East and North Africa. Britain announced a similar restriction. U.S. officials cited terrorism concerns.
Qatar Airways will offer the loaner laptops free to business-class passengers at the gate. The airline will collect prohibited electronics -- generally, anything larger than a smartphone -- and check them in, to be returned on arrival.
The airline says it will provide one free hour of Wi-Fi, with a $5 charge to stay connected the whole flight.
Related: U.S. and U.K. ban laptops from Middle East flight carry-on
"We truly appreciate the importance of being able to work on board our aircraft," says Qatar Airways CEO Akbar Al Baker.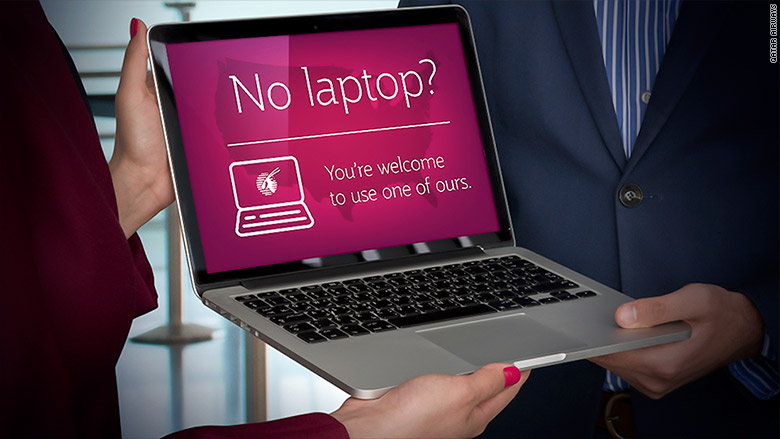 Related: What you need to know about airline electronics ban
In addition to Qatar Airways, the ban applies to certain flights operated by Emirates, Turkish Airlines, EgyptAir, Etihad Airways, Kuwait Airways, Royal Air Maroc, Royal Jordanian Airlines and Saudia Airlines.