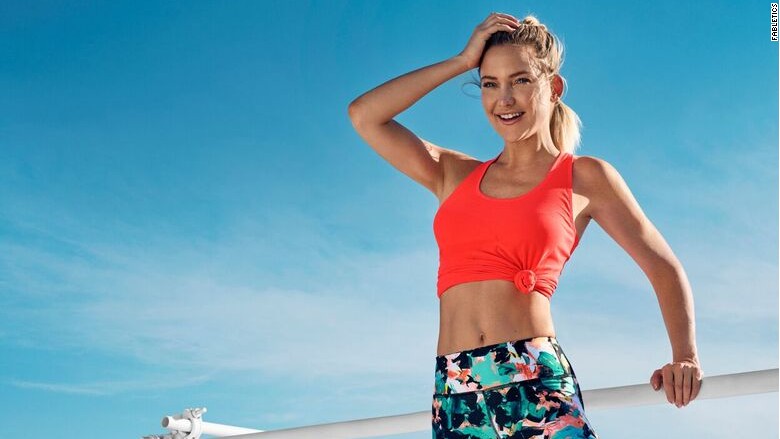 Occupation: Actress, entrepreneur, co-founder of Fabletics
Best-known for: Making movies and talking health and wellness
Kate Hudson is a familiar face on the silver screen, from "Almost Famous" to "How to Lose a Guy in 10 Days." But the star is also an entrepreneur.
Hudson co-founded activewear brand Fabletics in 2013 via a partnership with online fashion company JustFab Inc. (now called TechStyle Fashion Group). Fabletics was launched as a stylish and affordable option for athleisure adherents.
It's now available in the United States, U.K., France, Germany, Spain, Canada, Australia and the Netherlands.
In 2015, Fabletics launched its men's line, FL2, and it now has 18 brick-and-mortar stores in the United States.
Hudson's book "Pretty Happy: Healthy Ways to Love Your Body," published in 2016, made the New York Times bestseller list.
Here's a sample of what Kate Hudson is reading this week (to see more, add "The Big Idea" stream in the CNN MoneyStream app)
-Why Women Still Can't Have It All (The Atlantic)
-United Airlines Leggings Incident Shows Changing Nature of Air Travel (NBC News)
-A history of first ladies and female politicians in the pages of fashion's bible (Racked)
"The Big Idea" lets you peek into the minds of leading people in business.
Every day, you will see multiple stories appear in your stream that are hand-picked by the guest curator of the week. "The Big Idea" was curated last week by Matthew Gross.
Reading this article on your Apple device? Click here to download CNN MoneyStream. Or if you are on Android, download it here.