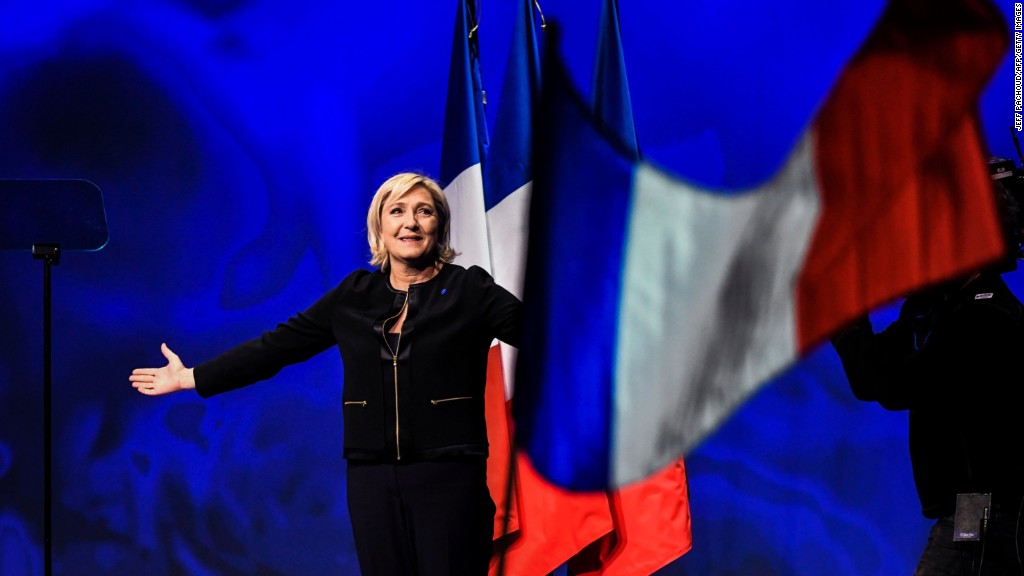 Is Europe making a comeback?
President Trump thinks so, telling the Financial Times in an interview on Monday that, since the U.K. voted for Brexit, the "European Union is getting their act together."
"It just seems to be that there is a different spirit for holding together," Trump said. "I don't think they had that spirit when they were fighting with the U.K. and [the] U.K. ultimately decided to go out. ... I actually think it is going to be a great deal for [the] U.K., and I think it is going to be really, really good also for the European Union."
EU leaders are standing firm in the face of Brexit. And the economic outlook for the eurozone is brighter. Economic numbers released Monday suggest things are looking up for a region that has struggled to create jobs and generate momentum since the global financial crisis.
The unemployment rate across the countries that share the euro currency fell to 9.5% in February, its lowest level since May 2009. Analysts said rising business confidence was part of the reason.
A survey of about 3,000 manufacturing firms published at the same time shows factory output and orders rose last month at the fastest rate since April 2011.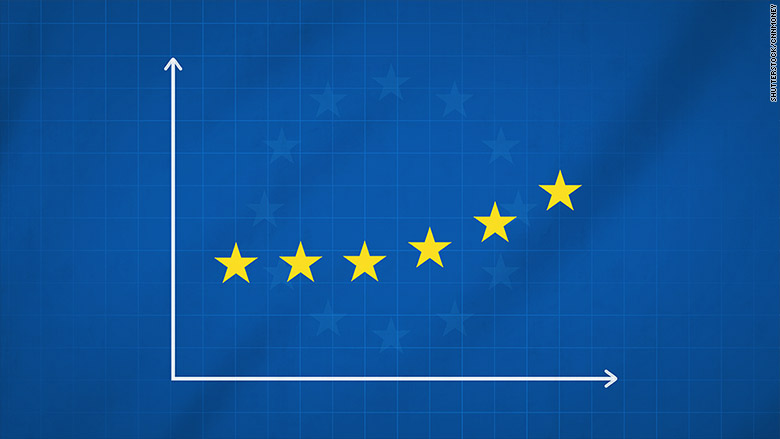 "Eurozone manufacturing is clearly enjoying a sweet spell as we move into spring, but it is also suffering growing pains in the form of supply delays and rising costs," said Chris Williamson, chief business economist at IHS Markit.
Related: Trump's anti-EU rhetoric could actually help Europe
Europe faces a series of big political tests this year, and good news on the economy could determine whether the EU survives the Brexit shock of losing a member for the first time in its 60-year history.
Trump hailed Brexit as an example of people taking back control from political, business and media elites. And he has offered Prime Minister Theresa May talks on a bilateral trade deal that could be vital to Britain's future outside the EU.
But the president appears to have revised his earlier view that the EU would splinter as other countries chose to follow Britain through the exit door. His attacks may have contributed to that greater sense of unity -- analysts say it gives mainstream politicians a rallying cry.
Related: 5 huge obstacles to an amicable Brexit
Big test looms in France
EU leaders last week unveiled a draft set of tough principles for negotiating Britain's exit.
And Dutch voters rejected the far-right populism of nationalist Geert Wilders in an election in March. Still, the stakes will be much higher later this month when France holds elections. Right-wing leader Marine Le Pen has promised a referendum on France's EU membership if she wins the presidency.
"We are at the mercy of a currency adapted to Germany and not to our economy," Le Pen told a rally of her supporters on Sunday, according to Reuters. "The euro is mostly a knife stuck in our ribs to make us go where others want us to go."
There was positive news for France in March's manufacturing survey: New orders increased at the fastest pace in nearly six years.
The jobs numbers were less encouraging. French unemployment remained at 10%, with nearly three million people looking for work.
The eurozone has created nearly 3.9 million jobs since unemployment peaked at 19.3 million in April 2013. But more than 15 million people are still unemployed, and youth unemployment continues to plague several countries, including Spain, Portugal, Italy and Greece. Youth unemployment in Greece and Spain is still above 40%.