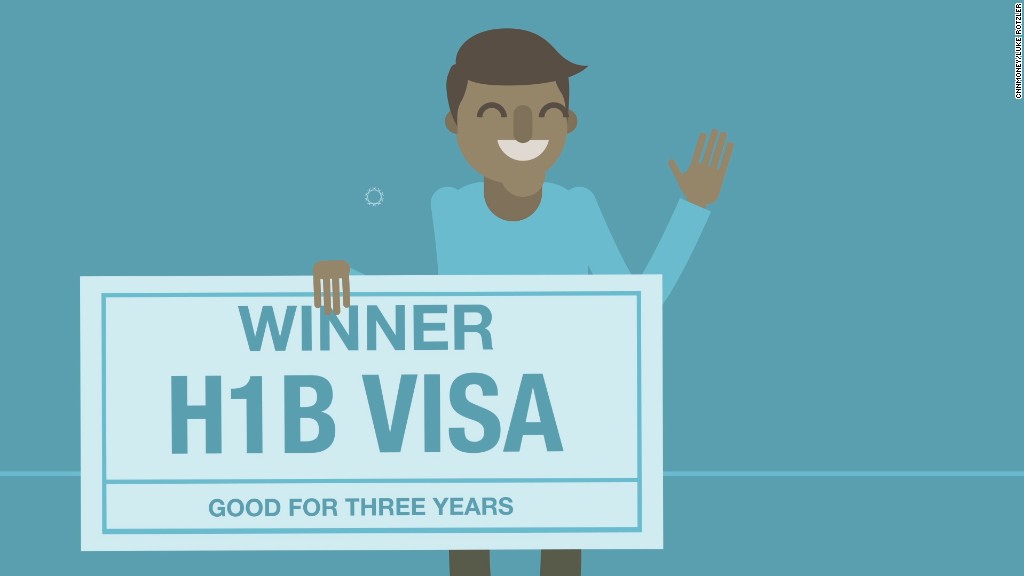 H-1B season kicked off on Monday, and the government is sending pointed reminders that it's paying close attention to the popular work visa.
On Monday, U.S. Citizenship and Immigration Services announced it would take a "more targeted approach" in site visits to the workplaces of H-1B petitioners. Also on Monday, the Justice Department issued a press release "cautioning" employers petitioning for H-1B visas to not discriminate against American workers.
Both the announcements are designed to cripple outsourcing companies. They're also evidence that the Trump administration is implementing pieces of a draft executive order that was leaked in January but has yet to be introduced. The order called for a review of, and possible change to, a number of work visas including the H-1B.
USCIS, which has been conducting random site visits since 2009, said it will now specifically target H-1B dependent employers, or companies that have 15% of their U.S. workforce on the visa. Employers that have H-1B employees who work offsite at another company will also be subject to these site visits, as will companies that do not have readily available information about their business online.
A Department of Homeland Security spokesperson declined to comment on when in the petition process the site visits may occur, "in order to keep the integrity of our fraud detection process."
While H-1B visas are used to fill the U.S. skills gap, the Trump administration has voiced concerns about abuse of the program. In some cases, outsourcing firms flood the system with applicants, obtaining visas for foreign workers and then contracting them out to tech companies. American jobs are sometimes replaced in the process, critics say.
Related: Tech's beloved H-1B visa is flawed
Meanwhile, the DOJ's Monday statement said it "will not tolerate employers misusing the H-1B visa process to discriminate against U.S. workers. U.S. workers should not be placed in a disfavored status, and the department is wholeheartedly committed to investigating and vigorously prosecuting these claims."
The DOJ recommended that people call a hotline if they see discrimination of U.S. workers on the basis of their nationality. Similarly, the USCIS asked that tips about visa abuse be sent to a newly established email address.
"These site visits are not meant to target non-immigrant employees for any kind of criminal or administrative action but rather to identify employers who are abusing the system," a DHS spokesperson said.
The DOJ declined to comment beyond the press release.
Related: What Trump's latest H-1B move means for workers
The moves are a reminder that the H-1B visa is still very much on the new administration's radar, and the visas are in very high demand. There's an annual quota of new visas, 85,000, which resets each fiscal year. Those vying for one of these visas began filing petitions on Monday.
Computer programming jobs appear to be of particular consideration. Over the weekend, USCIS quietly issued a memo instructing its staff on how to review petitions for these jobs. "An entry-level computer programmer position would not generally qualify as a position in a specialty occupation," it reads.
This could disqualify some of those roles from the H-1B process, since some programming jobs only require a two-year degree. The H-1B requires petitioners to be in a specialty occupation, which specifies a U.S. bachelor's degree or higher. USCIS said the memo isn't a policy change but rather an enforcement reminder.
--CNN's Laura Jarrett and Tal Kopan contributed reporting