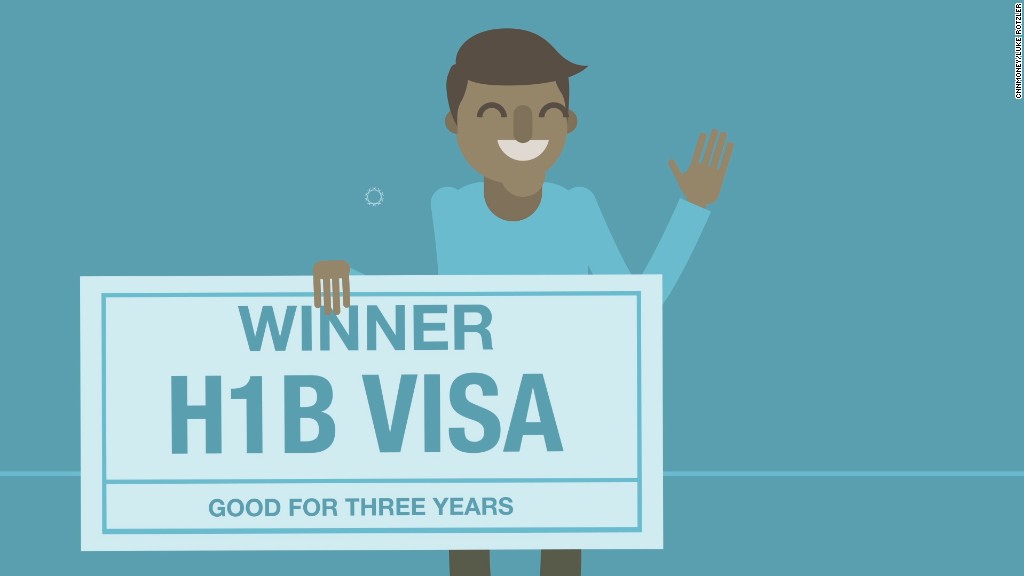 The government wants more time to decide if spouses of H-1B visa holders should be granted the right to work.
On Monday, the Department of Homeland Security requested another 180 days to review a rule that allows H-4 visa holders to apply for work permits. Implemented under the Obama administration in 2015, the permit is given to select H-4 visa holders whose spouses are waiting for green cards.
Previously, H-4 holders weren't allowed to work or possess a social security number.
A group called Save Jobs USA filed a lawsuit in April 2015 challenging the Obama rule and arguing that it threatens American jobs. In February, the Trump administration was granted 60 days to review and assess the rule.
Related: H-4 visa holder: Working 'changed my life'
The DOJ, headed up by Attorney General Jeff Sessions, is asking that the DHS be granted additional time to decide whether "new rulemaking is or is not appropriate." In the request motion, which the court must decide whether it will grant, the DOJ said it would update the court every 60 days about where things stand.
Sessions has previously said the H-4 rule "hurts American workers."
Save Jobs USA filed a crossmotion on Monday asking for the case to be put back on the calendar.
Dale Wilcox of the Immigration Reform Law Institute, which represents Save Jobs USA, had previously told CNNTech that the Obama administration was wrong to conclude the rule would have only "minimal" affect on unemployed and underemployed Americans.
Related: Trump administration moves to combat H-1B visa fraud
Advocacy group Immigration Voice, which filed a motion in March to intervene on behalf of thousands of its members currently working on H-4 visas, did not immediately provide a comment.
H-4 holders can continue to apply for the work permits, but those permits could be stripped away if the rule is changed.
It's unclear how many H-4 work permits have been granted -- but the issue primarily impacts South Asians, who receive the majority of H-4s. The number of H-4 permits overall has been steadily increasing in recent years. In 2016, 131,051 new H-4 visas were given out; in 2012, there were only 80,015.