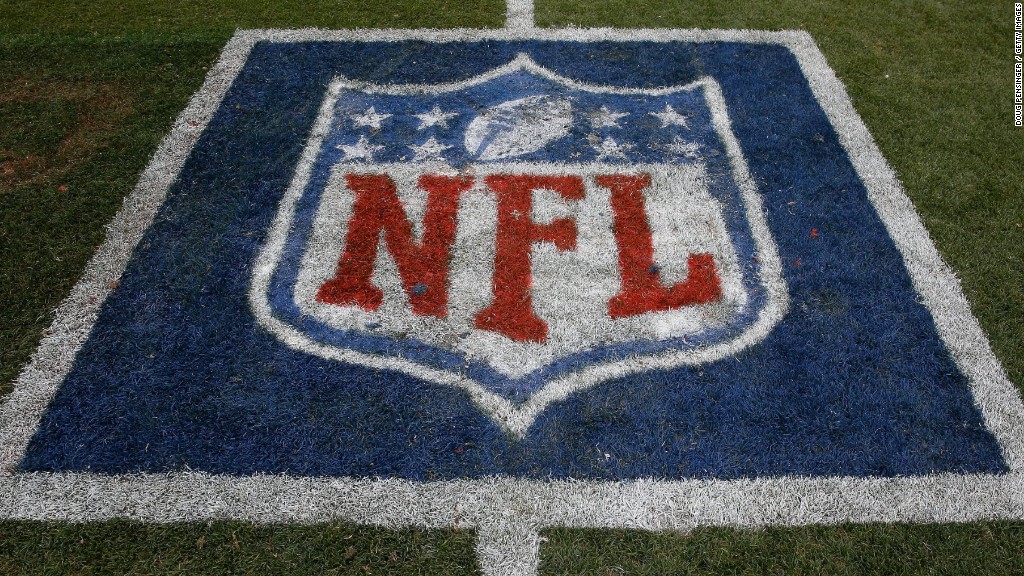 Tony Romo is trading in his #9 jersey for a spot in the broadcast booth.
The Cowboys quarterback is retiring to join CBS Sports as its lead NFL analyst for the upcoming season.
The length of the deal is unclear, but Romo will replace Phil Simms, who was the network's lead NFL analyst for 19 years.
Romo will be a part of the network's "The NFL on CBS" coverage on Sunday afternoons and Thursday nights, alongside Jim Nantz and Tracy Wolfson.
"When you think about the NFL, two of the most iconic brands are the Dallas Cowboys and CBS Sports," Romo said in a statement from CBS. "Going from one legendary team to another as I begin the next phase of my career is a dream come true."
Romo also tweeted about the new gig, saying he'd have to start dressing up.
Romo signed with America's team as an undrafted rookie free agent in 2003. He started out as the team's third-string QB but eventually ascended to the starting position in 2006.
Romo led the Cowboys to the postseason four times and scored playoff wins in 2009 and 2014. However, during the past two seasons, he only played in five regular-season games because of an injury. Last season, he lost the starting job to rookie Dak Prescott.
At his request, Romo was released on Tuesday after 14 years with the Cowboys.
Related: NFL pledges to cut down on commercial breaks to speed up games
"We wish Tony and his family nothing but the best. As an organization, we did what he asked us to do in terms of his release, and we wanted to do what was ultimately in his best interest," Cowboys owner Jerry Jones said in a statement.
"He will leave us with many great memories and a legacy of being, truly, one of the greatest players in Cowboys history."
Romo signed a 6-year $108 million contract with the Boys that was set to last until 2019. His salary cap in 2017 would have been $24.7 million, according to Spotrac, which monitors player contracts. That's the absolute max a team would have had to pay.
Romo's fellow Cowboy quarterback, Troy Aikman, also pursued a career in broadcast after he stopped playing. But the former quarterbacks will still serve on competing teams, since Aikman is the lead game analyst for Fox Sports.