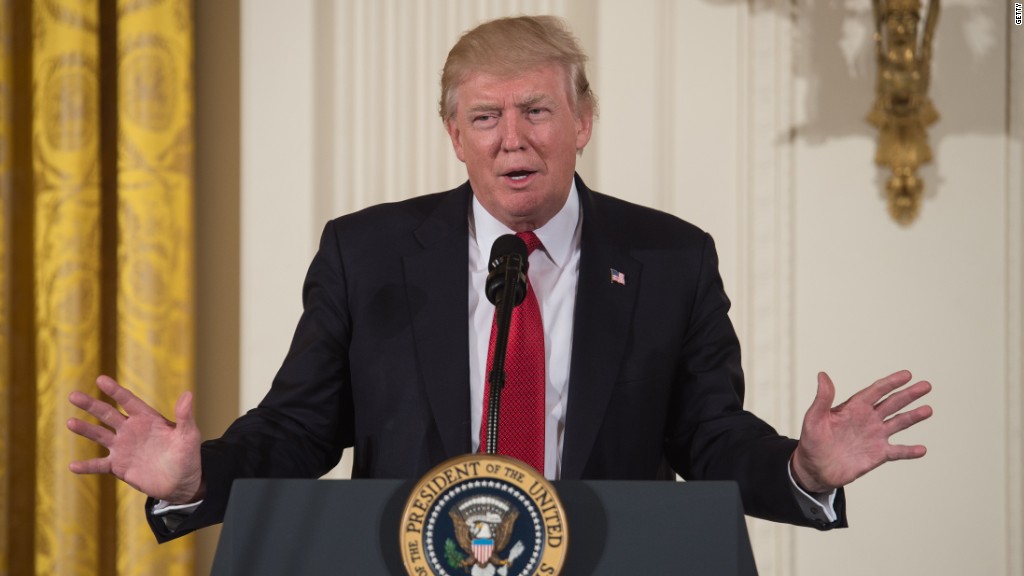 The Federal Reserve's regulatory czar departs Wednesday, potentially clearing a path for President Trump to loosen the rules governing Wall Street.
But before Daniel Tarullo walks out the door of the U.S. central bank, he has some parting advice for the Trump administration: Leave Dodd-Frank alone.
In his final speech at Princeton University on Tuesday, the outgoing Fed governor objected to efforts by the White House and Congress to weaken the rules that regulate the country's banks, making the case that American taxpayers shouldn't bear the risk of fewer safeguards protecting the financial system.
Tarullo said it's "crucial" that banks continue to maintain strong capital, especially the largest banks.
"Neither regulators nor legislators should agree to change that would effectively weaken that regime, whether directly or indirectly," said Tarullo in prepared remarks. "It would be tragic if the lessons of the financial crisis were forgotten so quickly."
Appointed by President Obama in 2009, Tarullo is the Fed's key voice on bank supervision.
For the past eight years, the 64-year old Massachusetts native has spearheaded efforts to impose tighter restrictions on U.S. banks in order to avert a repeat of the 2008 financial crisis. He led the charge in requiring banks to undergo a yearly stress test to ensure firms can continue to lend even at the brink of a meltdown. He's also pressed for the biggest U.S. banks to hold higher amounts of better quality capital.
Related: Tough federal bank regulator calls it quits
Wall Street has often depicted Tarullo as a tyrant, arguing tougher rules have crimped lending and stifled economic growth. Goldman Sachs CEO Lloyd Blankfein and JPMorgan Chase CEO Jamie Dimon have been pushing for changes for years, arguing the industry has been too constrained by the 2010 regulatory reform law.
But Tarullo has stood firm.
"Eight years at the Federal Reserve has only reinforced my belief that strong capital requirements are central to a safe and stable financial system," said Tarullo.
Raised in Woburn, Massachusetts, Tarullo grew up in a predominantly Italian and Irish middle-class suburb of Boston and graduated from Roxbury Latin School in 1969. He attended Georgetown University and went on to receive a law degree from the University of Michigan.
In 1981, he paused his law practice in Washington to teach at Harvard Law School. He later returned to D.C. to advise Senator Edward Kennedy on employment and labor market issues and would later work in the Clinton White House in various economic policy roles.
A pivotal moment in Tarullo's career came as he was getting ready to leave the Clinton White House. Discussions were beginning about crafting a bill that would replace the Glass-Steagall Act, a Depression-era law separating commercial and investment banks. It was then that he began to worry about how the financial industry was being regulated. His intellectual curiosity shifted to bank capital: the only regulatory instrument he believed policymakers had control over. It would become the focus of his work at Georgetown and the subject of his book.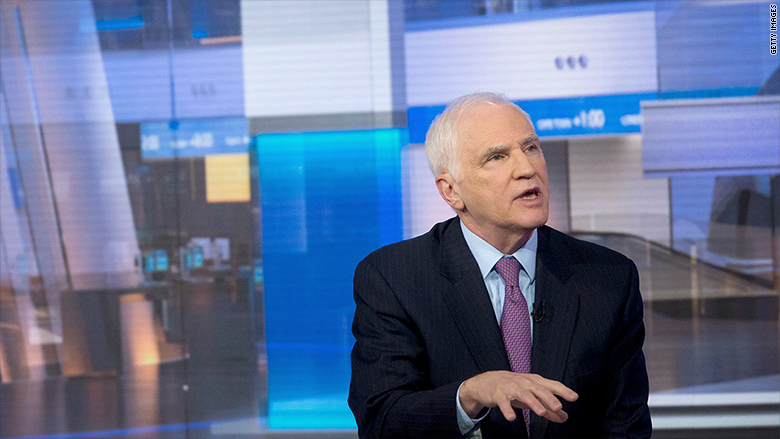 In 2005, Tarullo met then-Illinois Senator Barack Obama at an informal policy dinner, and gradually became an important resource for the campaign's policy staff as it became clear a full blown financial crisis was imminent. Tarullo's influence would help shape one of the two speeches Obama would give days after the 2008 collapse of Bear Sterns -- laying the groundwork for what eventually would become Dodd-Frank.
After helping to lead the new president's economic transition team, Obama nominated Tarullo to a 14-year term as a member of the board of governors. In May 2009, just months after arriving at the Fed, he would play an instrumental role in the first round of stress tests conducted on the largest U.S. banks. Tarullo then argued that the Fed should release the results to the public to allay market fears of how badly the banks were faring at the time. It was a risky and controversial decision, but it laid the groundwork for the Fed's annual stress tests.
"The quick action in assessing the firms, recapitalizing them where needed, and sharing the results of the stress tests with the public stands as one of the turning points in the crisis," Tarullo said, recollecting that first trial.
Related: Get ready for Trump's team of Wall Street watchdogs
Tarullo's departure Wednesday will give Trump, who has called the Dodd-Frank reform of Wall Street a "disaster," greater rein to fill the vacancy with an official who will offer a lighter touch when it comes to overseeing the banks. In addition to Tarullo's seat, Trump will also have the chance to fill two other vacancies on the board, along with one more early next year when Janet Yellen's term as chairwoman expires.
But Karen Shaw Petrou, a managing partner at policy analysis firm Federal Financial Analytics, said any proposed changes would stop short of a complete overhaul.
"Even if the Trump administration's appointees to the Fed seek to dismantle much of this -- and I suspect they will -- change will take time and only partially restructure the rules that have totally redefined American finance," Petrou told CNNMoney.
In February, Trump signed an executive order, setting into motion the administration's game plan for scaling back what he views as overly burdensome financial rules. Trump's order for a regulatory review won't roll back regulations by itself. Congress will need to approve some policy changes, while others will need to be implemented by financial regulators the president hasn't appointed yet.
Still, that hasn't kept the president from repeating his campaign promise to dismantle the reform law.
"We're going to do a very major haircut on Dodd-Frank," said Trump at a town hall with CEOs, including Citigroup (C) boss Michael Corbat.
"We want strong restrictions. We want strong regulation, but not regulation that makes it impossible for the banks to loan to people that are going to create jobs," Trump continued.
Related: Democrats seek probe over weakening SEC's subpoena
The Trump administration has singled out one provision of Dodd-Frank: the Volcker Rule, which bans the largest banks from taking bets with taxpayer money as a target. Two other potential marks: the Consumer Financial Protection Bureau and a requirement that advisers on retirement accounts work in the best interest of their clients.
On Tuesday, Tarullo agreed there's room for change on certain aspects of the reform law, including the Volcker Rule, which he said may be "too complicated." He said he also supported lifting the asset threshold of $50 billion, which triggers whether banks face tougher restrictions. For several years, Tarullo has endorsed raising the threshold significantly and exempting community banks from some of the rules under Dodd-Frank.
And while there's room for debate, Tarullo said critical aspects of the reform law, particularly stress tests, should not be altered.
He said proposals to remove the Fed's ability to approve a bank's payout to shareholders based on the results of their stress test were "ill-advised." Tarullo also strongly advised against giving banks deeper instructions on the annual exam to avoid firms from gaming the system.
The Fed governor hasn't announced what his next role will be. For now, he'll return to Boston for several weeks as a distinguished fellow at MIT's Golub Center for Finance and Policy.
In the meantime, his legacy hangs in the balance as proposed changes surface.
"We're going to have to wait-and-see what changes are made to the Dodd-Frank rules," said Brian Gardner, a policy analyst with Keefe Bruyette & Woods told CNNMoney. "How deep is the roots of the work that he's done? I suspect it's pretty deep."