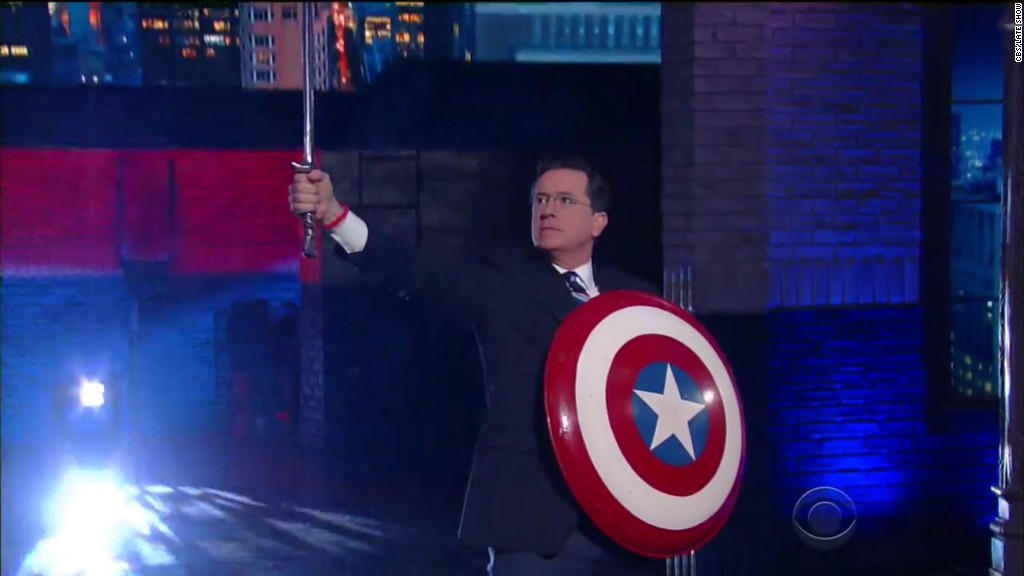 Is there a new king of late night?
"The Late Show with Stephen Colbert" beat "The Tonight Show Starring Jimmy Fallon" for the ninth consecutive week and by the biggest margin yet, according to Nielsen ratings.
Colbert's CBS show averaged 2.99 million viewers during the week of March 27, about 400,000 ahead of Fallon.
NBC's "Tonight Show" won the key demographic of viewers ages 18 to 49, but Colbert is closing that gap, too.
Colbert has consistently beaten Fallon in overall ratings since shortly after Trump's inauguration. That hadn't happened since the Colbert show debuted in 2015.
Trump bump? Colbert's 'Late Show' beats Fallon for first time since premiere week
TV By The Numbers noted that both shows aired reruns on March 31.