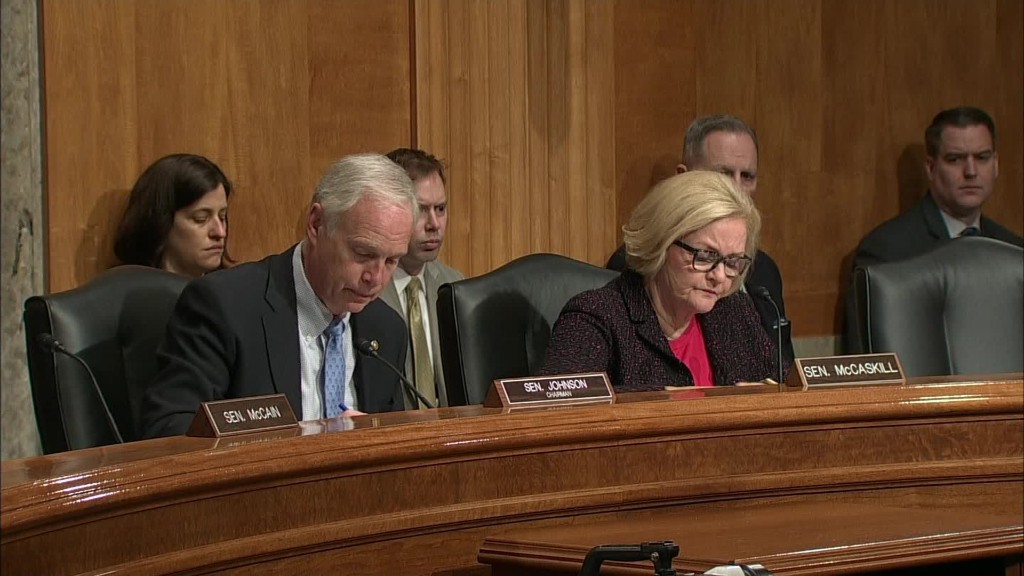 Cinco de Mayo is still about a month away. But investors in Corona parent company Constellation Brands can start celebrating already.
Constellation (STZ) stock surged 7% Thursday to an all-time high after the beverage company, which also sells Mexican brews Modelo and Pacifico, owns winery Robert Mondavi and SVEDKA vodka, reported quarterly sales and profits that topped forecasts.
The company's outlook for the rest of the year is great too.
It's a stunning turnaround for Constellation, whose shares tanked last November after Donald Trump was elected president of the United States.
Fears of high tariffs and other tough trade talk as well as worries about Trump wanting to build a wall on the border with Mexico sent the stock into a tailspin.
Shares fell nearly 15% between Election Day and early January, even as the rest of the market was soaring due to what many on Wall Street referred to as the Trump bump. Hopes for less regulation, tax reform and stimulus put investors in a good mood.
But Constellation CEO Robert Sands told investors during the company's earnings conference call Thursday that things are looking better now than they did just after the election and inauguration. The recent surge in the peso is a reflection of that.
Sands said that there was a "disproportionate negative impact on Hispanic consumer confidence" at the end of last year due to the "very unfortunate rhetoric with regard to Mexico coming out of the Trump administration."
Related: Mexico doubles down on pivot away from U.S.
However, Sands now thinks that "the Trump factor has diminished somewhat." As such, beer sales rose 11% in its fiscal fourth quarter -- which ended in February. Operating profits for the brewery division surged 21%.
Sands referred to comments from Homeland Security Secretary John Kelly Wednesday in front of a Senate committee where Kelly said that "it's unlikely we will build a wall or physical barrier from sea to shining sea."
Of course, Trump -- or other members of his team -- could ramp up the anti-Mexico talk again. But Sands isn't betting on it.
"Trump's cabinet has backed off of the wall rhetoric," he said, adding that "I don't think that the wall is one of the big factors that we're particularly concerned about."
And Sands doesn't think Corona drinkers are as nervous either. He said that consumer confidence for Hispanics, and particularly those of Mexican descent, was "disproportionately poor" in the fourth quarter, but that is now steadily improving.
It looks like Corona sales are steadily improving too. Now where's my beach chair and lime?