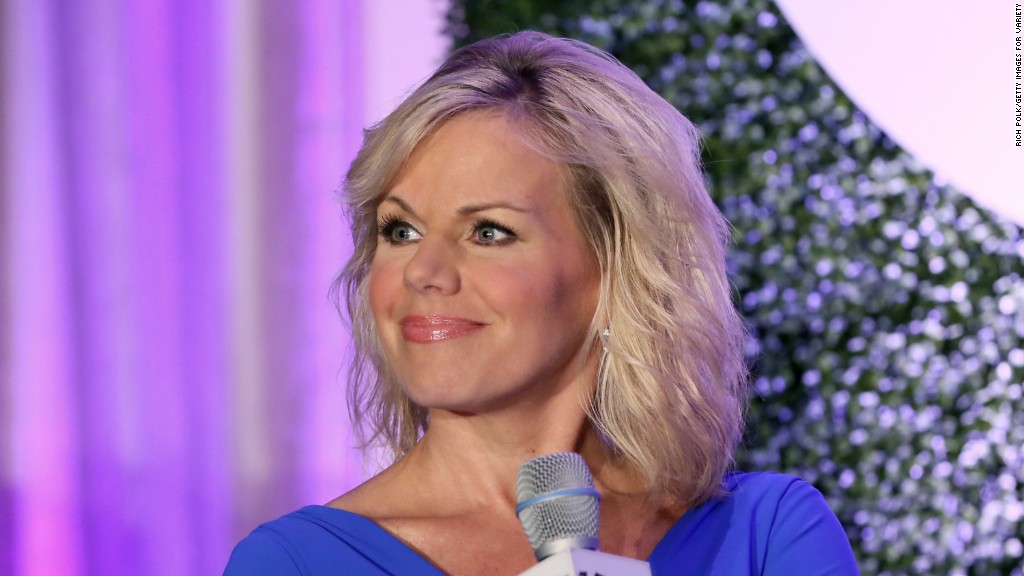 Former Fox News anchor Gretchen Carlson has a warning for women dealing with sexual harassment at work.
"We still live in a he-said, she-said culture, unfortunately, and they're not going to believe you," she said.
Carlson sued Fox News boss Roger Ailes for sexual harassment last year, ultimately forcing his ouster from the network. Fox News' parent company, 21st Century Fox, paid her $20 million.
Now advertisers are fleeing the network's biggest draw in prime time, Bill O'Reilly, after a report that five women were paid a total of $13 million to settle accusations of sexual harassment and verbal abuse against him. The parent company has said O'Reilly denies the allegations.
Carlson spoke Thursday at the Women in the World conference in New York. She did not address the O'Reilly or Ailes matters directly, but she said workplace sexual harassment remains pervasive.
"In 2017, every damn woman still has a story," she said.
Related: Fox News, Bill O'Reilly face growing public pressure after settlements report
Carlson said she is writing an advice book for women and recommended they document and gather as much evidence as they can. She railed against forced-arbitration clauses in contracts, which prevent employees from suing harassers in court.
"You will go to a secret proceeding called 'forced arbitration,' and nobody will ever hear about what happened to you," she said.
In her suit against Ailes, Carlson said there had been at least six instances when he talked about her body, intimidated her or used demeaning language. At least six other women, including former Fox News star Megyn Kelly, came forward to accuse Ailes, who has denied wrongdoing.
Related: Lawyer for Bill O'Reilly accuser calls for independent investigation into Fox News
Carlson was joined on the panel by lawyer Nancy Erika Smith, who represented her against Ailes and is representing another of the Ailes accusers, Julie Roginsky.
Smith was asked about a defense offered by O'Reilly -- that no woman ever filed a complaint about him with Human Resources or called the company hotline to report inappropriate behavior. Some women at Fox News have said they are afraid the line is being monitored.
Smith said calling the hotline is a good idea "only if you think it would be good to call the KGB to complain about Putin."
"HR is not your friend. HR will not help you," Smith said. "The first call you make is to an attorney. ... You need to find out what the laws are."