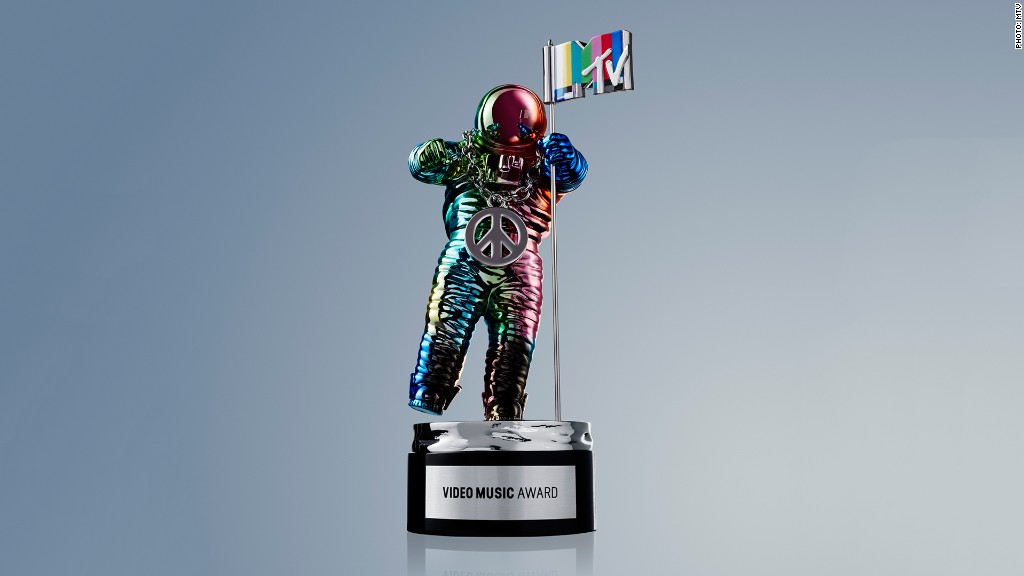 The network that more than 25 years ago turned a cup of golden popcorn into a piece of award show iconography is looking to once again change the award show game.
Last month, MTV announced plans to rebrand its long-running accolade parade as the MTV Movie and TV Awards. But adding television honors was just the first step in a major revamp that MTV president Chris McCarthy hopes sets them up for years to come.
On Thursday, MTV announced some categories would combine TV and movie honorees and revealed that all categories will for the first time be non-gendered.
MTV also unveiled five new categories, one of which reimagines the iconic Best Fight category as Best Fight Against the System.
"We have to constantly be pushing ourselves to not only respond to culture but lead it," McCarthy told CNNMoney.
The revamp
The discussions about some of the overhaul measures started before McCarthy took his post in October 2016. But since he took the helm, it's been a nonstop effort to figure out ways to break new ground on a network once famous for it.
"If we're going to do an award show that celebrates content, why would we not modernize what that looks like?" he said.
One part of that plan was to do away with TV and movie distinctions in some categories, in response to what McCarthy calls the audience's "platform agnostic" approach to content consumption.
Best Tearjerker, for example, will see "Game of Thrones," "Grey's Anatomy," and "This Is Us" square off against "Me Before You" and Academy Award Best Picture winner "Moonlight."
The non-gendered categories also make for some unique match-ups. In the Best Actor in a TV Show category, "Atlanta" star Donald Glover will compete against Gina Rodriguez of "Jane the Virgin."
McCarthy said doing away with a distinction between male and female roles felt like a good way to acknowledge the shift in the audience's consciousness.
"They don't see those lines in the way that generations in the past have," McCarthy said. "So we wanted to take those down. They felt really antiquated."
A new era
Of the 16 categories that will be handed out, five of them will be new to longtime viewers -- the aforementioned Best Tearjerker, Best Host, Best Reality Competition, Best American Story and Best Fight Against the System.
That last category marks a significant shift for the award show.
First presented in 1996, the Best Fight category has honored every notable movie brawl from Adam Sandler and Bob Barker's throwdown in "Happy Gilmore" to Ziyi Zhang's epic takedown of an entire bar full of foes in "Crouching Tiger, Hidden Dragon."
But the term "fight" has taken on a new meaning these days, McCarthy said.
"Today, we see what's happening — whether it's Black Lives Matter, the Women's March," he said. "Young audience members are reviving an activism voice that we haven't seen in years, and we want to celebrate that and encourage it."
The characters and stories who fight on principle, he said, are examples of "the best fighting today."
The MTV Movie and TV awards, hosted by Adam DeVine, will air Sunday, May 7 on MTV.