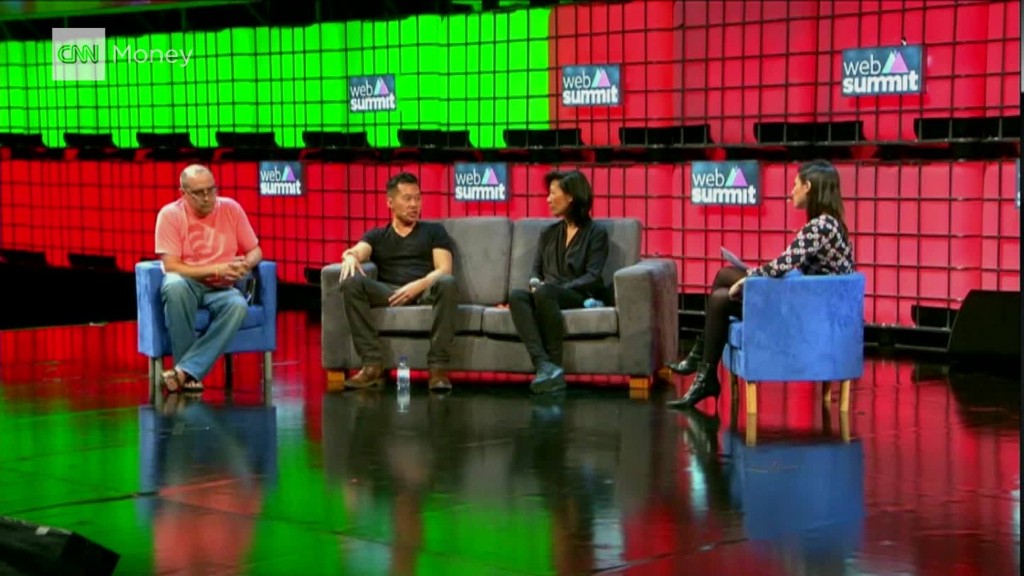 Brian McClendon never thought about diving into politics -- until Donald Trump won the election.
McClendon, then Uber's VP of maps and business platform, initially believed "nobody could possibly elect this guy." The polls, he said, seemed to back up that belief.
Like much of Silicon Valley, he is still reeling from the shock. "I have not been sleeping well since November 8," he told CNNTech.
That first week after Trump's victory, McClendon told Uber CEO Travis Kalanick he planned to leave the company to "do something" in response to the election.
"He understood," McClendon says, when asked about Kalanick's reaction. "I don't want to put anyone else's political beliefs out there, but he understood."
Last week, McClendon, 52, officially left his executive job at Uber to explore getting into politics in his home state of Kansas. McClendon has stayed tight-lipped on the details, but he tells CNNTech one of his top priorities will be jobs.
"One of the things Kansas has struggled with is bringing jobs to the state. They haven't actually had a good connection to companies that are growing," he says. He then tried on his politician's hat and slammed Governor Brownback's "purported business friendly" policies.
"That's something I can help with because I've dealt with companies of all scales," he added. McClendon spent a decade working as an executive at Google (GOOGL) before joining Uber. He also dabbled in angel investing.
For now, he's starting small. McClendon is working with a venture fund that focuses on Midwest investments. He also plans to evangelize the benefits of working in Kansas -- cheap rent anyone? -- to people in Silicon Valley and elsewhere.
Related: Silicon Valley's impossible balancing act with Trump
But McClendon says the opportunity to boost jobs in the state is about "more than just one private investment company." He strongly hints that boosting jobs could be the "focus" of a political plank if he runs for public office as a Democrat in the state.
Heather Scanlon, a spokeswoman for the Kansas Democratic Party, told CNNTech that McClendon has met with the party's executive director. She declined to comment on the conversation other than to say, "We are not expecting him to run for office in 2018."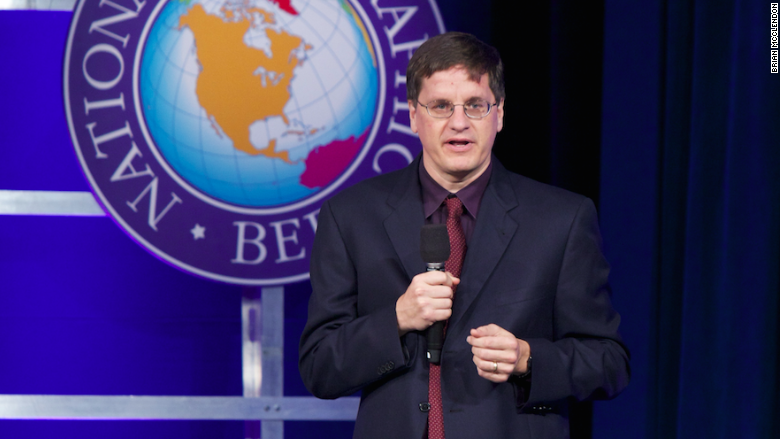 McClendon isn't the only tech worker looking to make a social impact outside Silicon Valley in the Trump era.
Several tech execs have kicked off listening tours to meet with more Americans beyond the coasts. J.D. Vance, a venture capitalist and author of Hillbilly Elegy, recently returned to his home state of Ohio to work with a venture firm whose goal is to empower entrepreneurs outside the usual startup hubs.
McClendon expects we'll only see more of this. "I've certainly gotten a lot of emails from people who are in the same mindset," he says. "This will be seen as a movement of people back to their home states."
The announcement of McClendon's departure came amid an executive exodus at Uber. The ride-hailing company has been hit by a series of crises, including employee allegations of sexual harassment and a lawsuit from Google over self-driving car technology. McClendon is mentioned briefly in the suit.
McClendon says the ongoing drama had "no impact" on his decision to leave. "I still believe in Uber as a business," he said. "The only impact it had was it delayed the announcement. I had planned to do this earlier, but the company needed help."
As he begins testing the political waters, McClendon is aware he'll need a fundamentally different approach than his time at Uber or Google.
"There's definitely going to be a learning curve," he said, when asked how tech workers like himself might adapt to politics. "I don't think you can just move fast and break things in politics. I think Trump is in that mode right now."