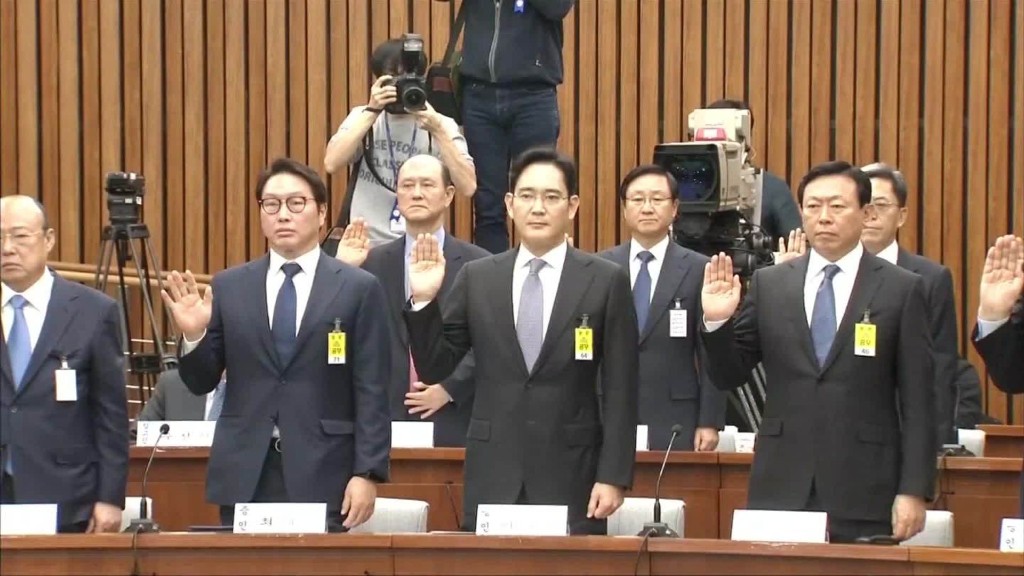 It's a day of contrasts for Samsung.
The company's de-facto leader, Lee Jae-yong, made his first appearance in court at his trial on corruption charges Friday. That overshadowed Samsung (SSNLF) reporting quarterly profit of nearly $9 billion -- its highest in more than three years -- and the start of pre-orders in South Korea for its newest flagship smartphone.
At an event that's been dubbed the "trial of the century," prosecutors spent an hour laying out the charges against Lee, South Korea's highest profile business leader. They accused him of playing a key role in an influence-peddling scandal that set off mass protests and led to the ouster of President Park Geun-hye.
Last week, Park was arrested on charges related to abuse of power and accepting bribes.
Related: Ousting the president won't fix South Korea's economy
In court, Lee listened as prosecutors accused him of bribing Park and her confidant, Choi Soon-sil, in order to win support for a key merger that would cement his leadership of the sprawling Samsung business empire.
"Without the President's help, it would have been impossible for the suspect to take over the company as he wished," special prosecutor Park Young-soo said.
Lee's lawyer flatly denied the charges.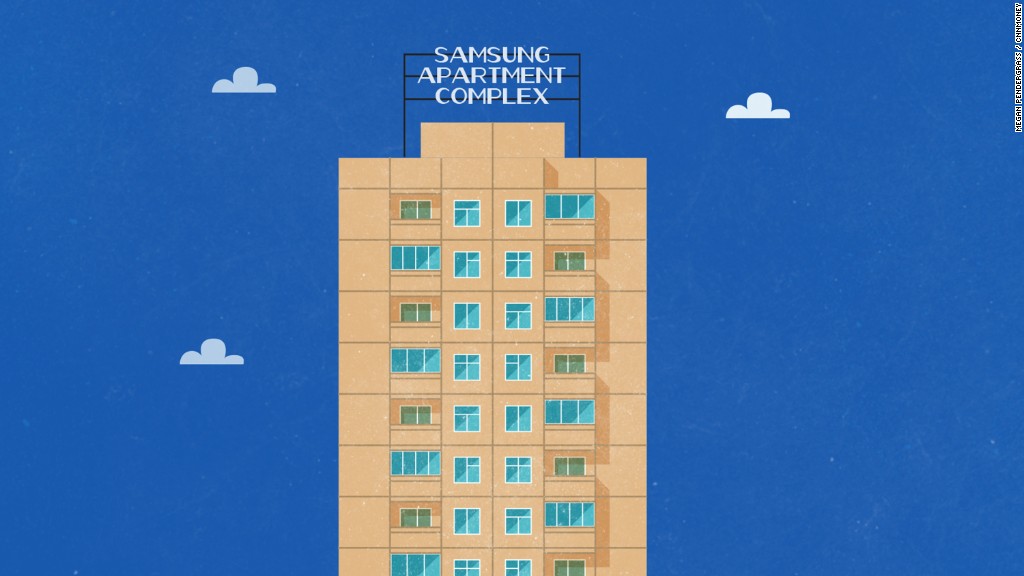 Over at Samsung headquarters meanwhile, the company reported preliminary operating profit of 9.9 trillion won ($8.7 billion) for the first quarter of 2017, a jump of almost 50% from a year ago.
The hefty profits highlight Samsung's resilience after the embarrassing recall of its fire-prone Note 7 smartphone last year. That debacle cost the company more than $5 billion and ultimately led it to kill off the Note 7.
Related: Samsung blames batteries for Galaxy Note 7 fires
Friday was the first day people in South Korea could pre-order the Galaxy S8, Samsung's first major smartphone since the Note 7 fiasco. It's counting on a smooth launch for the S8 to help repair its reputation.
The strong earnings and positive initial response to the S8 suggest Samsung can avoid long-term damage to its brand.
Even as its leader is mired in his corruption trial, the company's stock is trading near record highs.
-- Taehoon Lee contributed to this report.