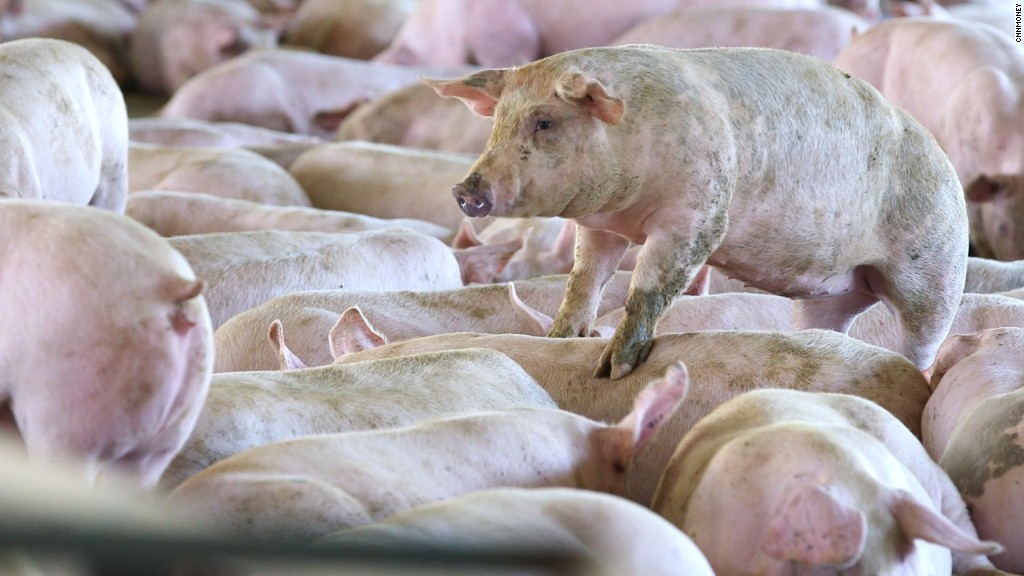 It'll still be deep fried, but KFC wants to make its chicken a little healthier.
KFC promised Friday that by the end of 2018 the company will only serve chicken that was raised without potentially dangerous antibiotics, joining a growing list of fast food companies that have made food supply changes aimed at drawing in health conscious eaters.
"This commitment is a major step forward for public health and could drastically shift the U.S. chicken industry away from overusing our life-saving medicines," Matt Wellington, a spokesperson for the activist agency Public Interest Research Group, said in an email.
Antibiotics have been used on non-organic livestock for years in order "to help them survive and make them grow faster in unsanitary, crowded and stressful conditions," according to a 2016 report written by Chain Reaction II, a group of six nonprofit and activist organizations.
Related: Burger King says it will stop serving abused chickens
And health researchers have become increasingly concerned about what affect those antibiotics have on humans. Over-exposure to antibiotics in meat can mean people become resistant to the antibiotics they're prescribed when they become ill.
"Antibiotic resistance makes treatment of bacterial infections harder, increases how long people are sick, and makes it more likely that patients will die," according to the Chain Reaction II report.
That same report gave KFC -- which is owned by Yum Brands (YUM) -- an "F" grade for its antibiotics policies and practices last year.
KFC is "among the largest buyers of chicken in the United States," according to a press release from PIRG. That's why the group thinks KFC's newfound commitment to only buy antibiotic-free chicken will push chicken farmers nationwide to ditch its use of antibiotics.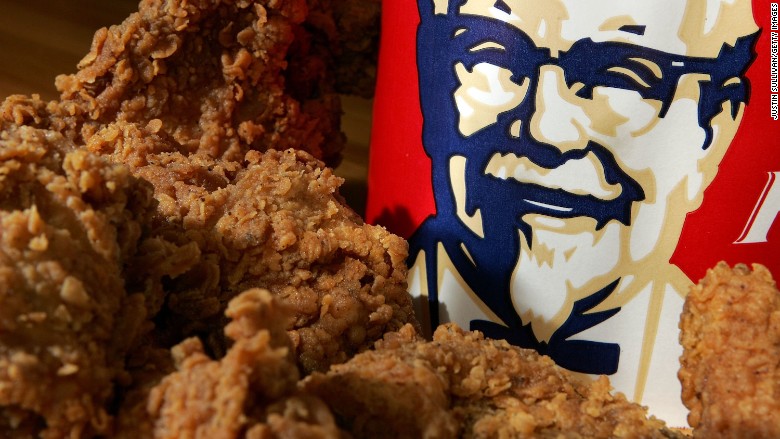 KFC's commitment follows similar measures taken by Subway and Taco Bell in 2016, and Chick-fil-A in 2014. Chipotle (CMG) and Panera Bread (PNRA) have had long-standing commitments not to serve chicken raised with potentially harmful antibiotics.
McDonald's now serves 100% antibiotic-free chicken, but the company hasn't made any commitments for its beef or pork.
--CNN's Ben Tinker contributed to this report