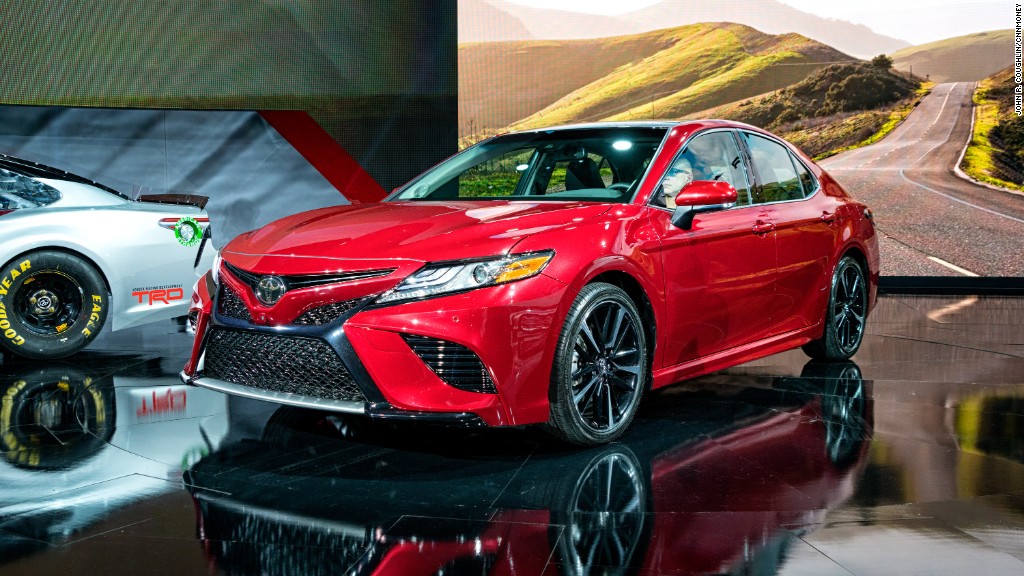 Toyota says it's investing $1.3 billion in its Camry plant in Kentucky.
The money will pay for upgrades in assembly technology. The plant in Georgetown, Kentucky, is Toyota's biggest in the world, with 8,200 workers.
"It's time for an update and a facelift," said Wil James, president of Toyota (TM) Motor Manufacturing Kentucky. "This major overhaul will enable the plant to be more flexible, and compete more globally, further cementing our presence here in the state of Kentucky."
The Kentucky plant recently added 700 workers to help launch the 2018 Camry. The additional investment will not result in additional jobs.
Related: America's favorite car, the Toyota Camry, tries to liven up
Toyota said the $1.3 billion is part of its plan to invest $10 billion in the United States over the next five years.
Shortly before he took office, President Trump attacked Toyota on Twitter for its plans to open a factory in Mexico to build the Corolla, even though Toyota said those plans would not cause any job losses in the United States.