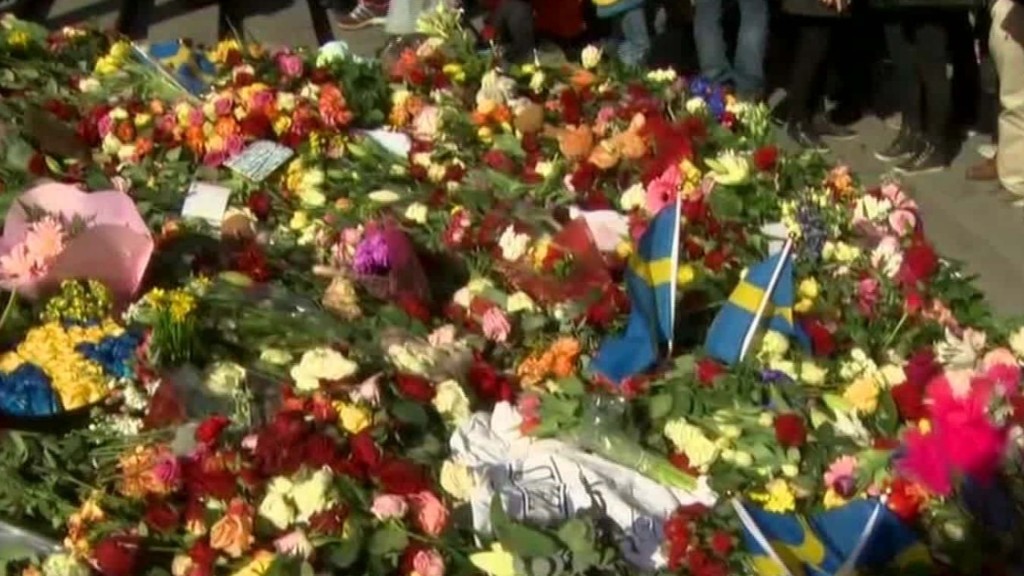 A Spotify executive was killed in the Stockholm attack on Friday, Spotify CEO Daniel Ek wrote in a Facebook post.
Chris Bevington was based in the company's Stockholm office and was the director of global partnerships and business development, according to his LinkedIn page. He was a UK citizen.
"Chris has been a member of our band for over 5 years. He has had a great impact on not just the business but on everyone who had the privilege to know and work with him," Ek wrote in the post on Sunday. "There are no words for how missed he will be or for how sad we all are to have lost him like this."
Ek said he was "deeply saddened and upset" that the attack happened in Sweden.
"The only light in this deeply tragic moment is the outpouring of love, compassion and solidarity that we have seen from everyone. And that was exactly the kind of person Chris was as well," Ek said.
Spotify, which is headquartered in Stockholm, said it was not commenting beyond Ek's post.
Related: Dazed but defiant, Stockholm unites after attack
Bevington was among four killed in the attack on Friday, which also left a dozen people injured, after a stolen truck plowed into pedestrians on a busy Stockholm street. A 39-year-old suspect from Uzbekistan has been arrested.
"We are all devastated by the untimely and tragic death of our talented, compassionate and caring son Chris," John Bevington, the victim's father, said in a statement. "A wonderful husband, son, father, brother and close friend to many."