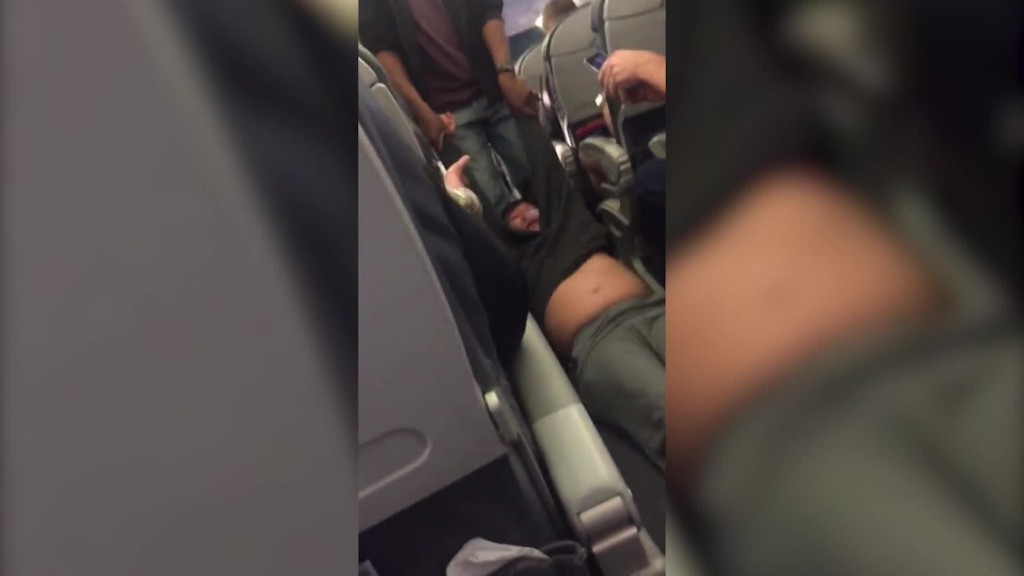 The White House says the violent removal of a passenger from a United flight is "troubling."
"It was an unfortunate incident," Sean Spicer, the White House press secretary, told reporters Tuesday when he was asked about the episode. "Clearly, when you watch the video, it is troubling to see how that was handled."
The passenger, bloodied and screaming, was dragged up the aisle and off a plane by authorities at Chicago O'Hare International Airport on Sunday when he refused to give up his seat on a flight to Louisville, Kentucky.
Related: United Airlines shows how to make a PR crisis a total disaster
Asked whether the government should investigate, Spicer said he didn't think it was necessary yet.
"I think there's plenty of law enforcement to review a situation like that," he said. "And I know United Airlines (UAL) has stated that they are currently reviewing their own policies. Let's not get ahead of where that review goes."
The Transportation Department had already said it would review the incident.