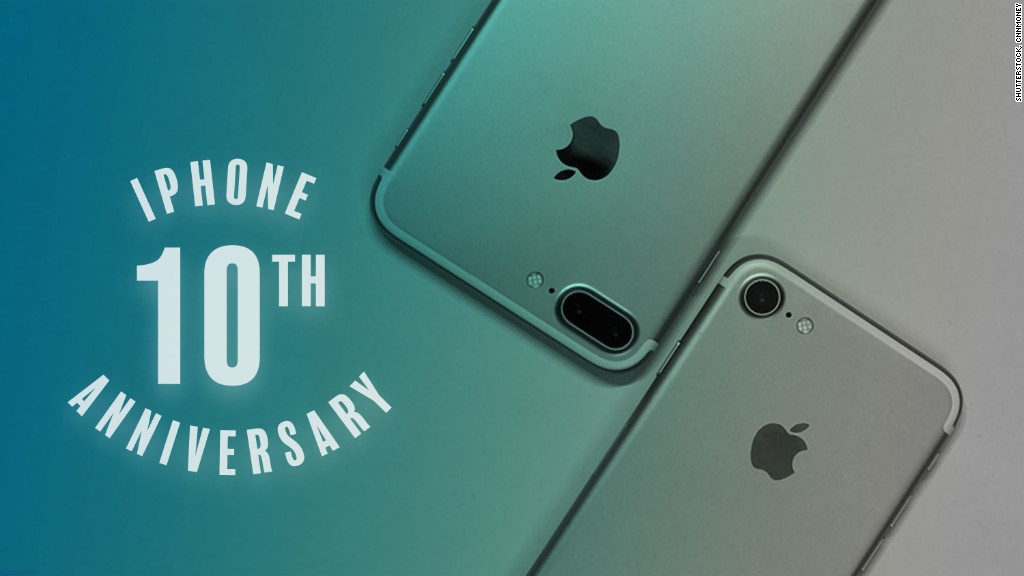 It's risky business for any company to rely too heavily on a single customer.
British-German tech company Dialog Semiconductor paid the price for doing so on Tuesday, when its shares plummeted after an analyst suggested that Apple might drop the tech firm as a supplier.
Shares in the chipmaker lost as much as 25% in Frankfurt, before recovering some ground to close 15% lower.
The move occurred after an analyst at German bank Bankhaus Lampe recommended that investors sell their shares in the firm. The bank's analyst, Karsten Iltgen, said that there was "strong evidence" that Apple is developing its own power management chip for use in iPhones.
Iltgen said that Apple "intends to replace the chip made by Dialog at least in part."
Apple (AAPL) accounted for three quarters of Dialog's sales in 2016, according to the company's most recent annual report.
Dialog, however, denied that anything was amiss. It said in a statement that it knows of "no business reason" for the stock movement, adding that it remains comfortable with its prospects for the year.
"Relationships are in line with the normal course of business," the statement said.
Apple did not respond to a request for comment.
Related: Apple drops a supplier and its stock falls 72%
Losing Apple as a customer can be deadly. British technology firm Imagination Technologies (IGNMF) saw its stock drop 72% earlier this month after Apple said it was planning to stop licensing the firm's technology in about two years.
Imagination shares have since rebounded, but they remain 60% below where they started the year.
Analysts said that Dialog may indeed have less to fear.
"We do not see any key motivating reason for Apple to try and build this chip in-house," Credit Suisse analysts wrote in a note to clients.
"Dialog's chip has continued to help iPhone outperform high-end Android smartphones on power consumption and battery life," they added.
-- Mark Thompson contributed reporting.