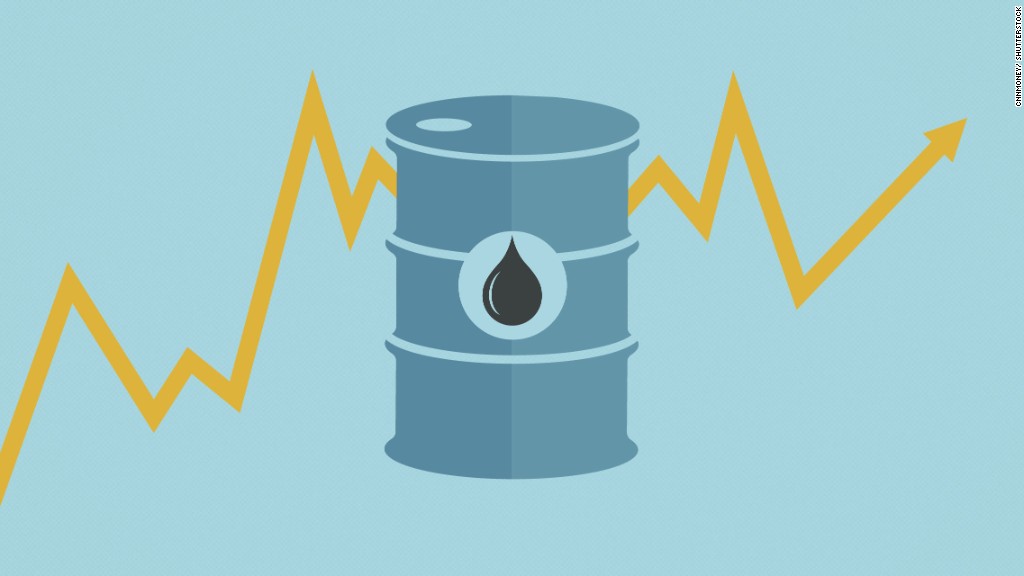 Support is building within the OPEC to extend its oil production cuts beyond June.
Senior Gulf officials tell CNNMoney a proposal is in the works. It is said to have the support of a key OPEC committee that is responsible for monitoring countries, and ensuring they are complying with an agreement to reduce oil output.
"There is no formal proposal from Saudi Arabia but one is taking shape in the monitoring committee," one official said. "There's strong support in the monitoring committee."
The options on the table are whether to extend the cuts by three months or six, the official said. Oil prices have been rising for a week on speculation about the cuts.
In December, OPEC and non-OPEC producers agreed to cut output by 1.8 million barrels per day for six months to help stabilize oil prices. The monitoring committee, led by Kuwait, which consists of both OPEC and non-OPEC members said last month it has been satisfied with the compliance levels.
It said 94% of the producers conformed in February to its target level, an increase of eight percentage points from the previous month.
Related: OPEC has pulled off one of its 'deepest' production cuts
"This demonstrates the willingness of all participating countries to continue their cooperation," OPEC said in a statement last month.
Saudi Arabia is cutting more than its promised reduction to less than 10 million barrels a day.
The production cuts -- made from a very high baseline -- were designed to support prices and ease the budget pressure being felt by oil-producing countries.
The strategy seems to have worked, and oil prices have stabilized around $50 a barrel -- after dropping dramatically last year to almost $26 a barrel.
However, higher prices are stimulating investment and production elsewhere, including the United States.
In its monthly report, OPEC said on Wednesday the forecast for US supply was revised upward by 200,000 barrels, or an additional 540,000 barrels a day. That is "due to expected higher rig counts, and higher well completions, as well as greater access for producers to land and capital."
Correction: An earlier version of this story misstated the increase in compliance achieved by major producers as part of their agreement to curb output.