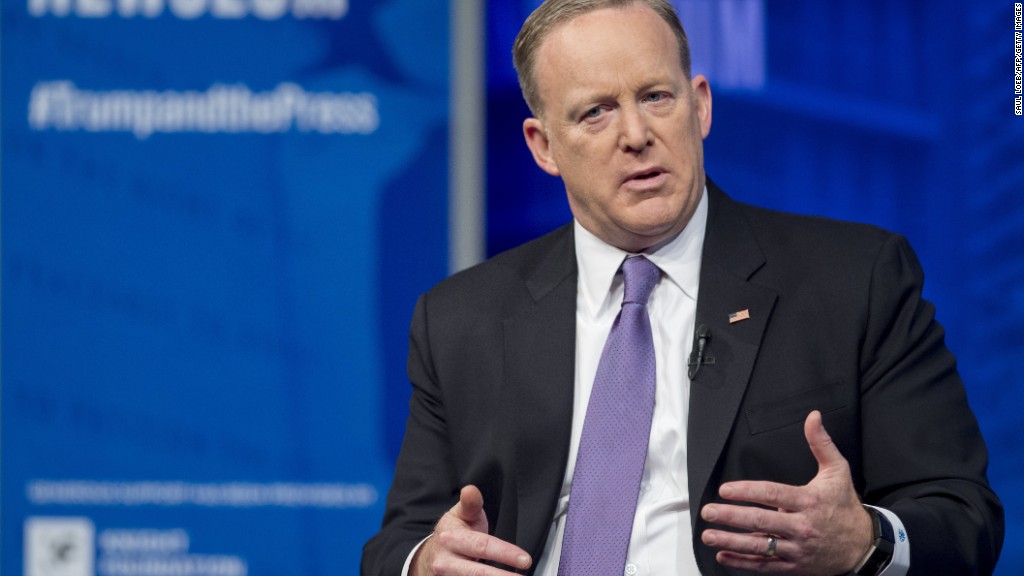 "I let the president down," White House press secretary Sean Spicer said Wednesday morning, expressing humility one day after saying that even Adolf Hitler didn't "sink to using chemical weapons" during World War II.
Spicer's choice of words while comparing Hitler and Syrian president Bashar al-Assad was widely condemned.
On Wednesday, speaking at a forum at the Newseum, Spicer called the incident "my mistake" and "my bad."
He said his original comments were "inexcusable and reprehensible."
Spicer brought up Hitler at Tuesday afternoon's press briefing, and then made repeated, failed attempts to clarify.
Two conservative news outlets had made a similar comparison between Hitler and Assad earlier in the week.
Amid a drumbeat of criticism, Spicer appeared on CNN's "The Situation Room with Wolf Blitzer" Tuesday evening and profusely apologized.
He repeated the apology at Wednesday morning's event.
"This was mine to own, mine to apologize for. Mine to ask forgiveness for," Spicer said.
Journalists and politicians in Washington are abuzz about whether Spicer's job is in on the line -- whether he has become too much of a liability to continue as press secretary.
But this is not the first week in which Spicer's credibility has come under withering scrutiny. His briefings have been riddled with mistakes and misstatements, prompting concerns among White House correspondents and jokes from late night comics.
After Spicer's apology on Blitzer's broadcast Tuesday evening, a person close to Spicer told CNN's Jeff Zeleny that the press secretary's fate is unknown.
"He will have to wait to see if the president thought it was effective," the person close to Spicer said.