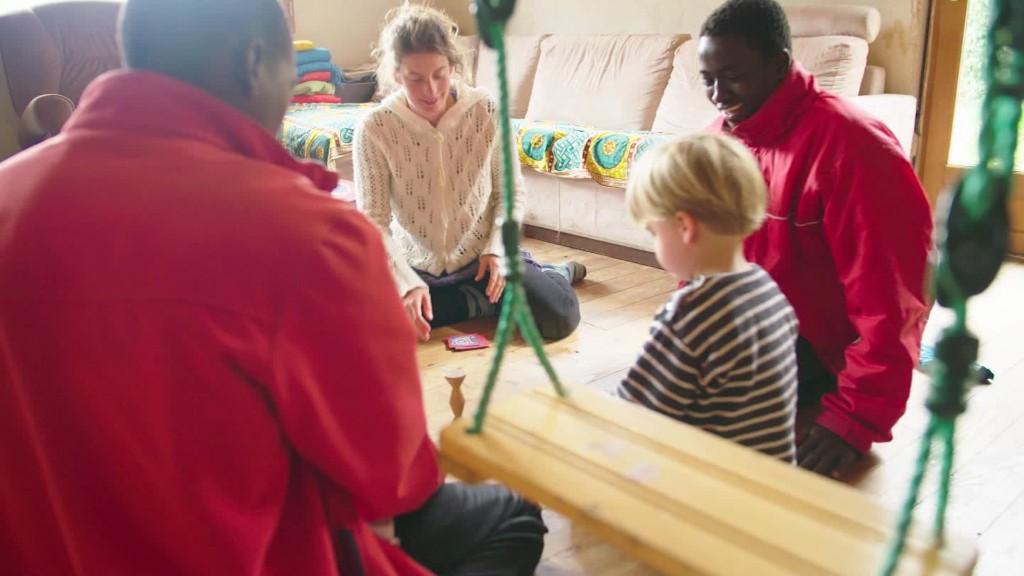 Reality check: Youth unemployment in the eurozone has been stuck between 19% to 25% for the past eight years. In Spain and Greece, it's north of 40%.
For comparison, youth unemployment in the U.S. is just below 10%.
The bleak numbers underscore the uphill battle many young Europeans face in finding jobs that match their aspirations and education.
Legions of young people have grown frustrated. Many are still living at home, while others have left their families and moved to new countries in search of work.
The trend is thought to be factor in rising populism in Europe, which now threatens to upend the political establishment. One major test will come later this month when France votes in the first round of a pivotal national election.
CNNMoney spoke with young people across Europe to understand what life is like without work:
Edda Ferrara, 24
Country: Italy
Youth unemployment: 35%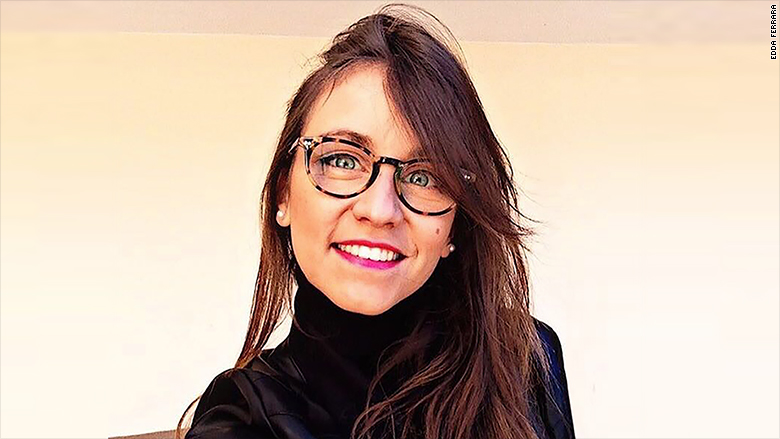 "I have a hard time accepting that I don't work," said Ferrara, who graduated with a nursing degree one year ago and dreams of working in a hospital emergency room.
Ferrara said bureaucracy and nepotism make it difficult for her and her friends to find work in Italy.
"My family and I made so many sacrifices for me to earn my degree. Unfortunately, this pushes me to want to leave Italy."
Currently, Ferrera lives with her parents and does some occasional babysitting.
"The minority of my friends work in their field of study," she said. "Many work in bars and restaurants, clearly doing totally different things than what they studied and originally set out to do."
Stelios Qerimaj, 23
Country: Greece
Youth unemployment: 48%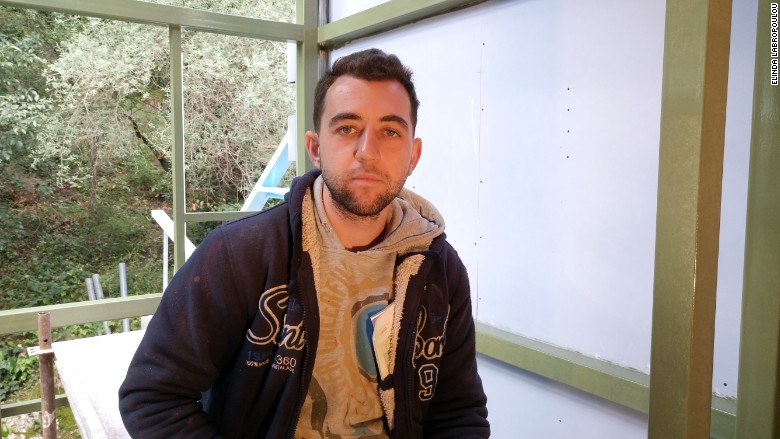 "There are no jobs. Wherever I ask, I am told that there are people being laid off instead of hired," said Qerimaj, who has been looking for work as a car mechanic since completing his technical degree two years ago.
"I like cars a lot, maybe too much. This is what I always wanted to do," he said.
"For the last two years I've been doing odd jobs. During the winter, I work in construction when there is work. In the summer, I have been working as a waiter ... It is not what I want to do but when there are no jobs around you can't afford to be picky."
Qerimaj said he doesn't expect to find work in his field in Greece and is considering leaving the country. About half of his friends have jobs with very low pay, and the other half are doing odd jobs like him, "trying to do whatever they can to get by," he said.
Joao Lourenco, 24
Country: Portugal
Youth unemployment: 25%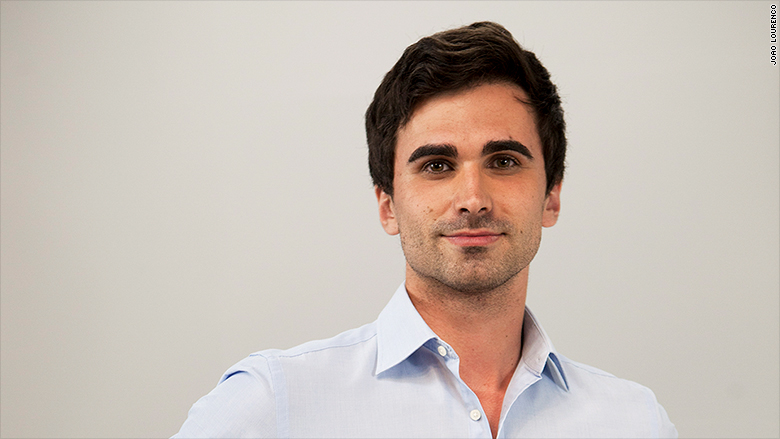 "[Employers] don't see young people as the future. They do not bet on young people," said Lourenco, who reluctantly started his Master's degree in mechanical engineering after being unable to find a job for months on end.
"I'm looking for a job, but it's not easy," he said. "I want a challenge. I don't want a job just to get a salary ... I want to feel useful."
Lourenco, who lives with his parents, said government programs designed to help young people get jobs have led to depressed wages.
"It's impossible to be well paid on your first job. They pay ridiculous amounts, even for people with engineering degrees," he said.
Bamody Camara, 22
Country: France
Youth unemployment: 24%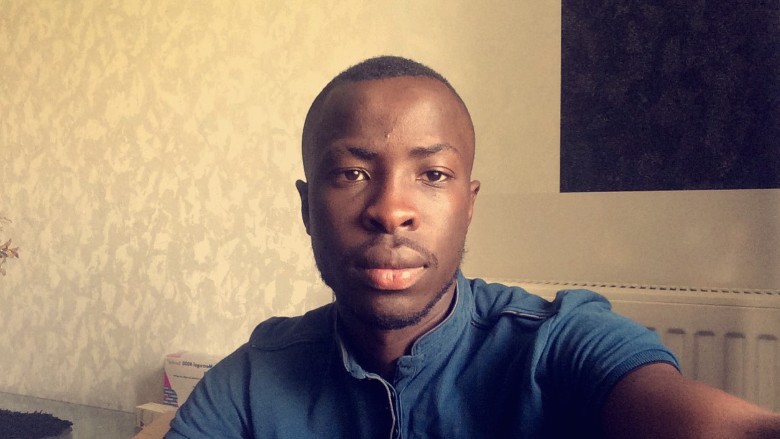 "I come from a poor neighborhood [on the outskirts of Paris]. There's nothing for me, except cleaning [jobs] or things like that," said Camara, who said he's been looking for full-time employment for more than a year.
Camara said he's constantly sending out job applications but never hears back from prospective employers. He suspects some recruiters may avoid him because they can see on his resume that he comes from a disadvantaged area and assume "he's going to make mess."
"I'd like to have the same chances as everyone," he said. "I went to school, I just cannot understand why I can't succeed in life while others can."
Youssouf Ba, 22
Country: France
Youth unemployment: 24%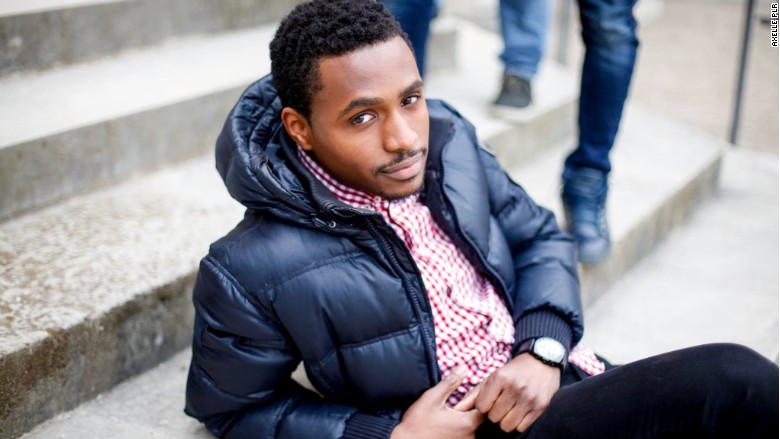 "It was very difficult to find a job in marketing," said Ba, who recently landed a job as a project manager at a digital communications firm after searching for a full year.
Ba, who lives on the outskirts of Paris, said he sent out over 100 job applications and had to do a lot of networking to find the job.
"My company recruits a lot of diverse people and they are very open minded," he said. "It was my dream to work in this industry. And I succeeded."
Blanca del Valle Ortiz, 25
Country: Spain
Youth unemployment: 42%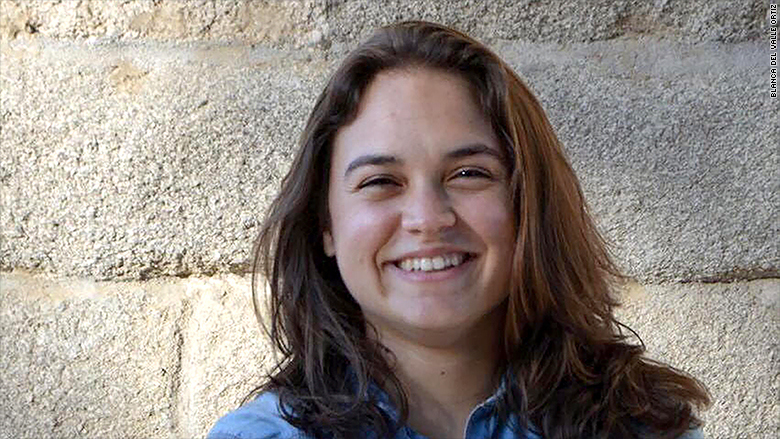 "After the financial crisis passed, people said there would be more opportunities to find employment. I don't think that is the case at all," said del Valle Ortiz, who recently quit her part-time waitressing job in Madrid to focus on finding work as an environmental engineer.
Del Valle Ortiz studied environmental science as an undergraduate and received a Master's in waste management in September 2016. She spends hours each day sending out job applications. She's even considering moving to Ireland or Denmark in order to find work.
"Companies demand too much previous work experience for an entry level job, but they do not give us the initial opportunities and we can't enter the job market," she said. "They're creating a vicious cycle."
Duarte Amaral, 22
Country: Portugal
Youth unemployment: 25%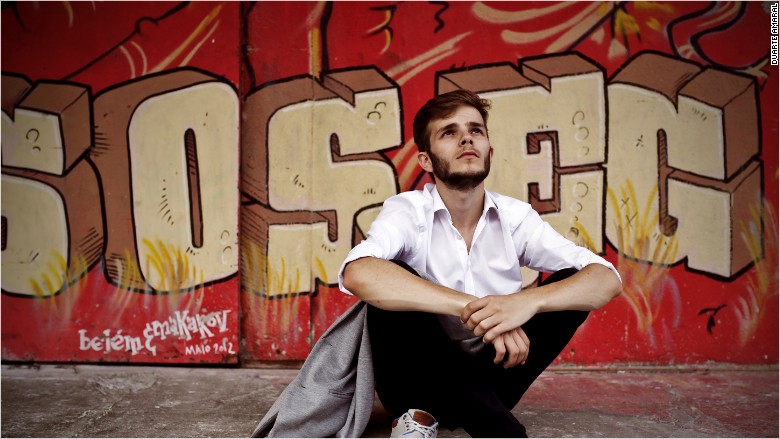 "I went to college five years ago to do a three-year course. But I had to work, [which slowed down my studies]," said Amaral, who now hopes to complete a Bachelor's degree in theater this year.
He'd love to run a theater company or become a famous actor, but feels those dreams are unattainable because it's difficult to break into the industry. He said teaching could be a fall-back plan.
"It's not as hard to find a job like it was two years or five years ago," he said. "But people are still struggling."
Youth unemployment in Portugal has only recently dipped back below 30%.
"I'm getting optimistic. But not as an artistic creator ... there's not room for creative types," he said.
-- Valentina Di Donato, Elinda Labropoulou and Saskya Vandoorne contributed to this report.