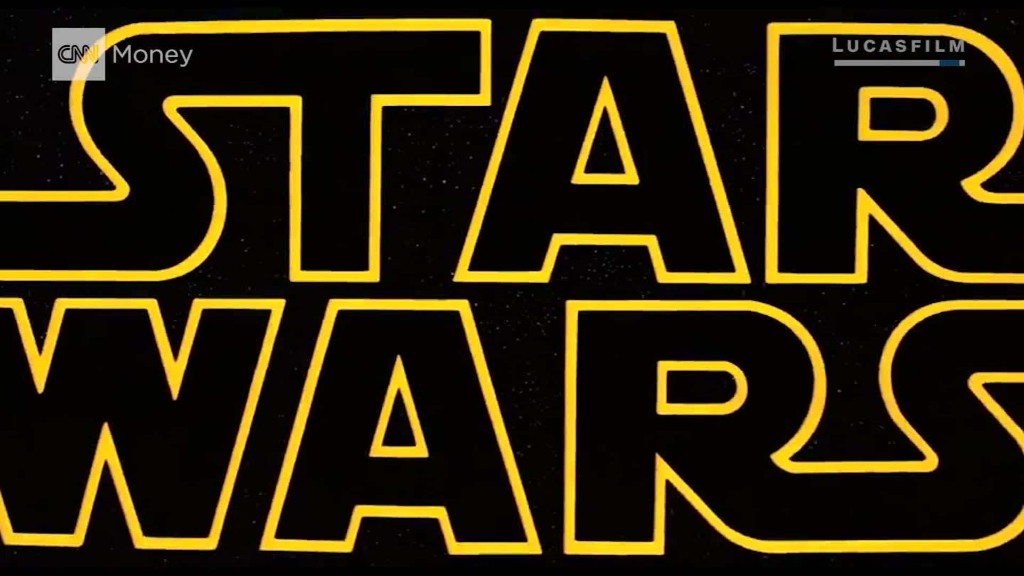 We've just gotten our first look at "The Last Jedi."
Disney (DIS) released the first teaser trailer for the highly anticipated next chapter in the "Star Wars" saga, "The Last Jedi," Friday.
The trailer followed a panel with the film's stars, director Rian Johnson and Lucasfilm president Kathleen Kennedy that took place at the massive "Star Wars" fan gathering, Star Wars Celebration, in Orlando, Florida.
"Breathe. Just breathe," Mark Hamill's Luke Skywalker says opening the trailer, almost as if speaking to the millions of fans watching online.
The brief teaser doesn't give away much, but it does provide glimpses of the ongoing war between the Resistance and the First Order as well as the apparent Jedi training of Daisy Ridley's Rey.
"I only know one truth," Skywalker says at the close of the trailer. "It's time for the Jedi to end."
Even though the teaser is only two minutes long it was more than enough to whet the appetite of those on social media.
"Watching the #TheLastJedi trailer livestream like a teenage fanboy," tweeted actress Elizabeth Banks. "What does it all mean?"
The teaser racked up more than 480,000 YouTube views in less than an hour.
The series also introduced a new poster that had Rey holding a lightsaber to the sky with the faces of Skywalker and Adam Driver's Kylo Ren above her.
The poster, which has a retro feel, appears to be a call back to one of the posters from the original 1977 film.
"Last Jedi" is the eighth film in the story of the Skywalker family and the sequel to one of the biggest box office blockbusters of all time, 2015's "Star Wars: The Force Awakens."
Related: George Lucas, Billie Lourd remember Carrie Fisher at Star Wars Celebration
That film, which starred Ridley, Driver and John Boyega, made more than $2 billion at the worldwide box office.
Ridley, Driver and Boyega all return for "Last Jedi," which opens December 15. They will be joined by some of the franchise's legacy actors such as Hamill and the late Carrie Fisher, in her last film role.