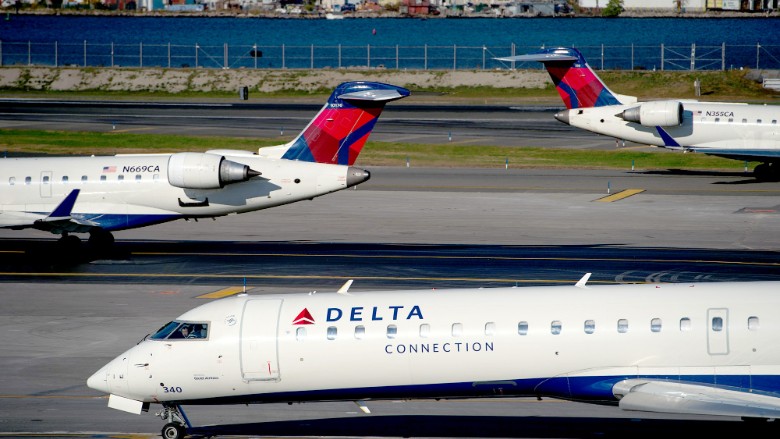 Delta customers can now be offered nearly $10,000 for giving up their seats on overbooked flights.
A company spokesperson confirmed to CNNMoney that supervisors were previously only able to offer up to $1,350, but Delta (DAL) notified them on Friday that they'll now be able to offer up to $9,950 in compensation.
Gate agents are also now authorized to offer more as well: $2,000 -- up from $800.
Related: United says Flight 3411 wasn't overbooked. It just had no open seats left
It's no surprise airlines would want to beef up the incentives for customers they need to bump from flights.
United Airlines is currently under immense scrutiny after a video of a passenger being dragged, bloodied and screaming, off a flight on Sunday went viral.
The airline claimed it first offered passengers $1,000 to take a later flight -- but there were no volunteers. Passengers said the offers stopped at $800.
United does not publicly disclose how much gate attendants or supervisors are permitted to offer volunteers, but the company was broadly criticized for not offering more money to lure a volunteer.
It is legal to boot someone off a flight involuntarily. In those situations, the Department of Transportation says customers can receive up to $1,350.
Related: Delta's meltdown: What went wrong
Delta is also fresh out of a rough spot. Last week, severe weather in Atlanta sent Delta's flight network into a frenzy for about five days. The airline had to cancel more than 3,500 flights, leaving customers fuming and crew members in limbo.
The company attempted to appease some of those affected customers. This week, Delta began emailing hundreds of thousands of customers affected by the delays, offering $200 vouchers or 20,000 bonus frequent flier miles.