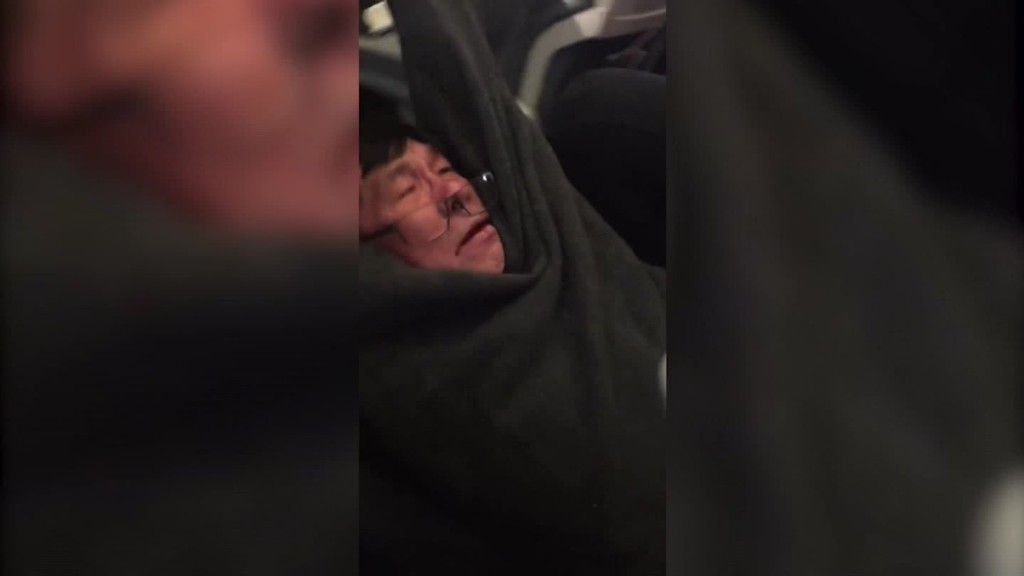 United is worried its public relations fiasco will spook investors.
Last week's incident, in which a passenger was dragged off a United flight after he refused to give up his seat for commuting crew members, was front and center in the company's first-quarter earnings report released by parent company United Continental (UAL) on Monday.
"It is obvious from recent experiences that we need to do a much better job serving our customers," CEO Oscar Munoz said in a statement. " ... This will prove to be a watershed moment for our company, and we are more determined than ever to put our customers at the center of everything we do."
Related: How companies screw up during a PR crisis
Munoz, who came under fire for his initial response to the episode, said he takes full responsibility for what happened.
United's stock fell as the company fielded widespread criticism last week. Shares have largely recovered, but still haven't returned to pre-disaster levels.
United posted results that were slightly better than expected, with profits down 69% instead of the 70% that Wall Street had forecast. The reason for that steep drop: Sharp increases in United's two biggest expenses.
Fuel prices were up more than 28% from a year ago, when oil prices were plunging. And labor costs also increased sharply due to more expensive labor deals with its unions.
Related: Airline employees are getting huge pay raises
Also expected: United's key measure of air fares remained unchanged from last year. That's actually good news for the airline and the industry. That measure of fares has been declining at most major carriers, as excess capacity has meant lower fares overall. Delta (DAL), the first major U.S. airline to report last week, posted a 0.5% decline in fares.
United's stock edged up 1% in after hours trading.
Still to come: Executives will take questions from analysts in a conference call Tuesday morning.
That's when investors will learn more as to whether last week's incident has hurt ticket sales. Investors are more concerned about ticket sales going forward than the earnings decline that United posted Monday evening.
-- Correction: An earlier version of this story incorrectly stated United's first-quarter profit.