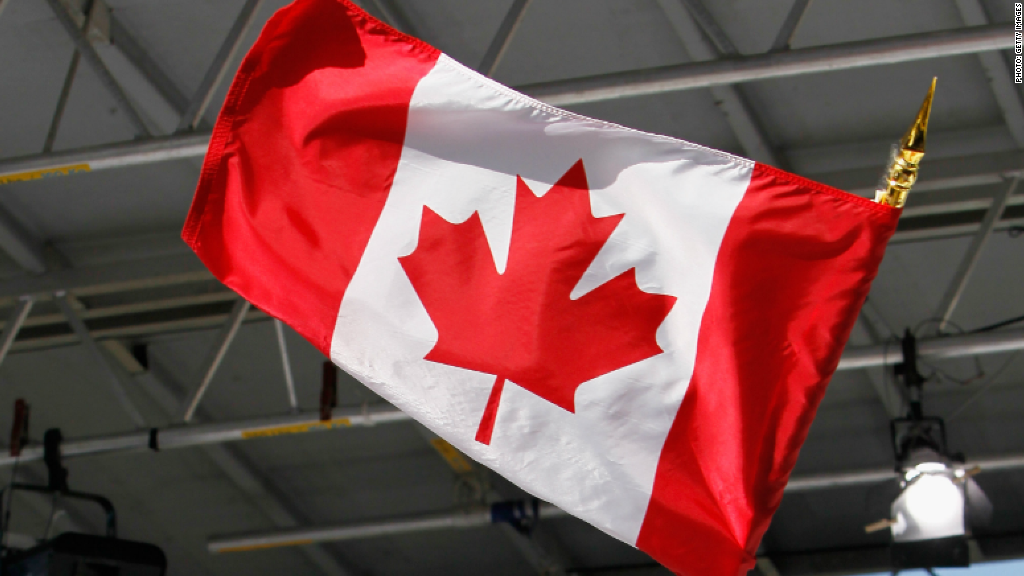 President Trump says he wants to keep out people who threaten the security of the United States. But his policies are discouraging tourists and threatening the American travel business, experts say.
One study forecasts a 10.6 million decline in visitors this year and next. The drop -- nearly 7% of expected travelers -- will cost the U.S. economy more than $18 billion and about 107,000 jobs, according to Tourism Economics, a forecasting firm used by the industry.
More than half of the lost business will be caused by reduced travel from Canada and Mexico. But experts say they are concerned about tourism declines from the U.K. and western Europe as well.
In March, Trump announced a 90-day freeze on visas for citizens of Syria, Iran, Libya, Somalia, Sudan and Yemen. Courts have blocked the visa restrictions. The Trump administration also banned travelers from 10 airports in Muslim majority countries from bringing laptops into the plane cabin.
The two policy changes, while controversial, were limited in scope. But the debate they have caused is discouraging travel far beyond the policies themselves.
"The travel ban, such as it is, would affect less than 0.1% of all visitors. But the whole rhetoric around it has damaged the U.S. brand as a destination," said Adam Sacks, president of Tourism Economics. "It's a very discretionary market. It takes very little for them to shift their travel plan and preferences."
There are other factors, such as a relatively strong dollar, weighing on travel to the United States.
Related: 50-plus companies join legal fight against revised travel ban
Still, Sacks said his group would be forecasting an increase this year but for the Trump administration's policies. Now it's forecasting a sharp drop.
"Bookings and survey data are all indicating that travelers are adjusting their travel plans," he said.
It's not just leisure travel -- business travel will also be affected, said Mike McCormick, executive director of the Global Business Travel Association.
Nearly half of business travel managers say they're expecting to cut back on meetings and conferences in the U.S., according to a survey by the group.
"They have choices," McCormick said. "You're not going to exclude people you hope to have in the meeting for fear that they can't or won't come." He said Trump's policies are causing "a perception of uncertainty."
Related: Qatar Airways CEO - Laptop ban doesn't make flying safer
Some of the lost travel is due to concerns by travelers that they will run into hassles at the border. Some organizations are dropping plans to visit simply because they are worried that some members of their group could have trouble. That's the reason the Toronto school district canceled all school trips to the United States earlier this year.
"We do not make this decision lightly, but given the uncertainty of these new travel restrictions ... we strongly believe that our students should not be placed into these situations of potentially being turned away at the border," John Malloy, director of education for the school district.
Some in the industry worry that much of the lost travel will be a form of protest against Trump policies.
"My gut tells me ... there are people who are upset by them and are interested in sending a message," said Jonathan Grella, spokesman for the U.S. Travel Association, which represents hotels and tourist attractions.
And it can take a long time to change negative attitudes about traveling, he said.
"We had to scratch and claw to make ourselves whole after 9/11, and suffered through a lost decade," he said. "If not handled properly, we could find ourselves in a hole like that which is deeper than it needs to be."