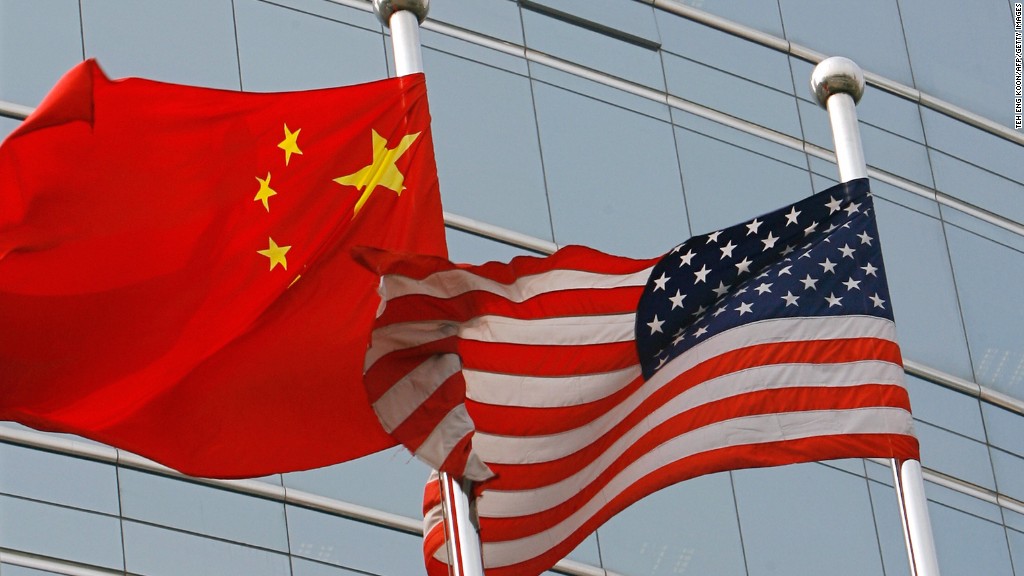 Anbang, the acquisitive Chinese insurer with big ambitions abroad, isn't having much luck cracking America.
U.S. life insurer Fidelity & Guaranty (FGL) said Monday that it has killed a deal to be bought by Anbang for $1.6 billion.
It's the latest of several high-profile U.S. acquisitions for Anbang that haven't worked out. The opaque Chinese group walked away from a $14 billion offer for Starwood Hotels & Resorts Worldwide last year following a bidding war with Marriott International (MAR).
And last month, the family company of Jared Kushner, President Trump's son-in-law and senior adviser, said talks with Anbang to redevelop a Manhattan office tower had been called off. Members of Congress had raised concerns about Anbang's ties to the Chinese government and a conflict of interest for Kushner.
Related: Kushner company, Chinese firm call off development deal
Fidelity & Guaranty said it had decided that pursuing the planned takeover by Anbang -- a deal agreed back in November 2015 -- was no longer in "the best interests" of its shareholders. But it didn't provide further details.
Anbang obtained approval for the Fidelity & Guaranty acquisition from the Committee on Foreign Investment in the U.S., which vets global deals on national security grounds, according to a person familiar with the matter.
However, the deal also required clearance from officials in Iowa and New York, states in which Fidelity & Guaranty operates as an insurance company, the person said. Officials in New York weren't satisfied with Anbang's disclosure of its ownership structure and asked the firm to refile its application, which it didn't do before a deadline, the person added. Fidelity & Guaranty then decided not to pursue the deal.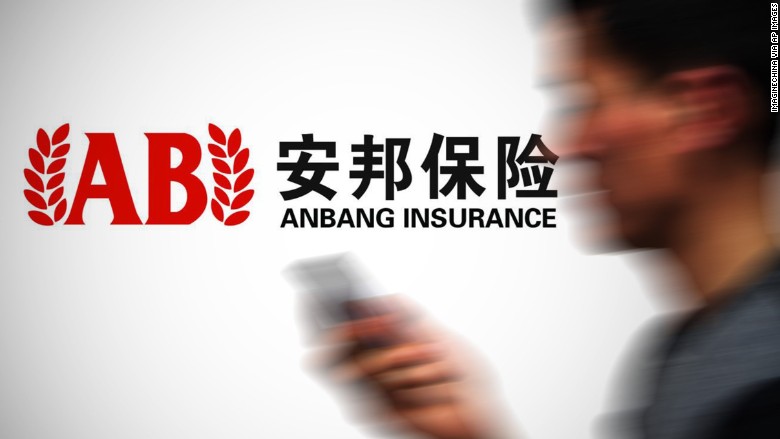 Anbang was set up in 2004 as a sleepy provincial car insurer and has since expanded into an aggressive overseas buyer of insurance companies and real estate. The company claims to have more than 30,000 employees around the world and over 800 billion yuan ($116.3 billion) in assets.
Related: Waldorf Astoria's Chinese buyer to turn most of rooms into condos
It has built a sprawling portfolio that includes life insurers in the Netherlands and South Korea, a Belgian bank and luxury hotels, including New York's prized Waldorf Astoria, which it bought in 2014 for nearly $2 billion. However, some of its latest efforts to buy assets in the U.S. haven't gone according to plan.
One recent deal that did go through was its multibillion-dollar purchase last year of Strategic Hotels & Resorts from private equity giant Blackstone -- but even that wasn't straightforward. The deal excluded a hotel near San Diego that U.S. officials decided was too close to a military base to be sold to a Chinese buyer.
Anbang is also reportedly planning an initial public offering of its life insurance unit, which could increase disclosure at the secretive Beijing-based group.
Trump has promised a tougher stance on trade policy with China and has appointed some hardline critics of Beijing to his team. That's raised questions about whether Chinese deal-making in the U.S. could face new hurdles in the future. It's still unclear how foreign investment reviews might change under the Trump administration.