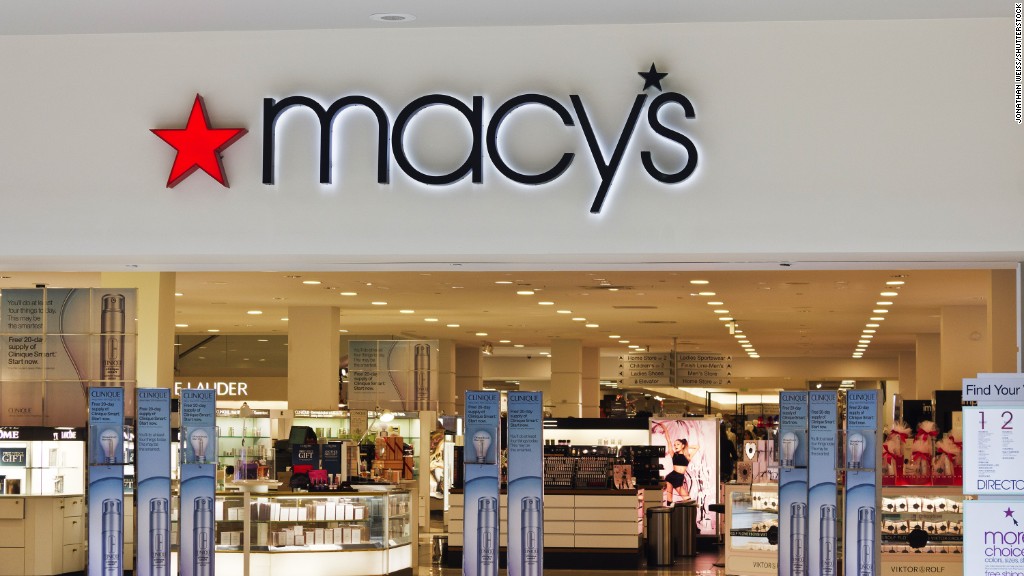 What happens when you find the perfect prom dress at a Bloomingdale's store and then buy it online?
You get a better price. But store clerks miss out -- and now they're demanding a cut of the action.
Bloomingdale's workers represented by the Retail, Wholesale and Department Store Union protested outside the chain's flagship New York store Tuesday as contract negotiations heat up.
Their chief demand: commissions for online sales.
"Currently, workers only earn commission for sales in the store," union spokeswoman Chelsea Connor said.
Related: Trump's new problem: Americans aren't shopping
There are two key issues at play.
If salespeople have to handle in-store pickups from online purchases, that cuts into their ability to make new sales on the floor, Connor said. Plus, clerks don't make any money when customers buy products online -- even if they helped them find the very best casserole dish.
It's not clear how Bloomingdale's would be able to track purchases store customers later made online.
"I am sure the company can work on a tracking system," Connor said. "There's technology for everything."
Bloomingdale's spokeswoman Anne Keating said the company isn't able to comment on what this kind of system would look like.
"We are trying to reach a fair and reasonable agreement that represents our associates' commitment to our customers," she told CNNMoney. "But we have to address the competitive business realities we face. And we have to be flexible about the way we take care of our customers."
The union covers 2,000 workers at the flagship location.
Connor said most are paid entirely on commission. Bloomingdale's said this is "totally wrong," and store employees receive a variety of different pay packages.
The workers' most recent agreement was signed in 2012.
The union says a strike is on the table if negotiations go south before May 1. The last time Bloomingdale's workers staged a walkout at the flagship store was in 1965.
Related: There is a retail bubble -- and it's bursting
Bloomingdale's has 55 stores total, according to the latest filing by parent company Macy's (M).
Macy's has been struggling to deal with the rise of online shopping and declining foot traffic at brick-and-mortar stores.
The company said in January that it's shutting down 68 stores and cutting more than 10,000 jobs -- part of efforts to close 100 stores announced last August.