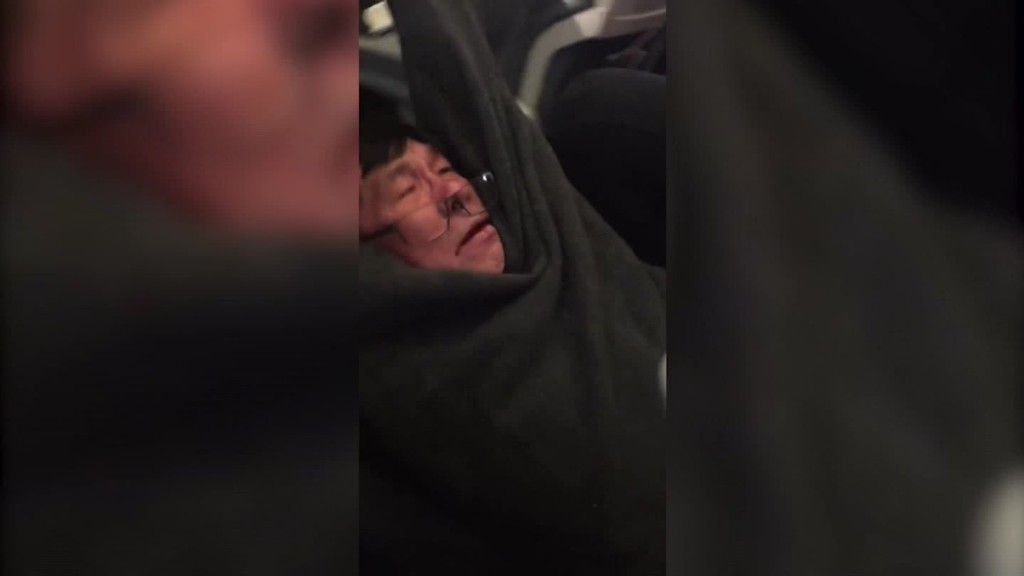 As United Airlines CEO Oscar Munoz navigated a global public relations fiasco last week, he walked a very thin line.
He needed to reclaim his brand's reputation. But, at the same time, he couldn't afford to throw out more than a year of work trying to fix a noxious relationship between United and its more than 82,000 employees.
By now everyone knows what happened on Sunday, April 9: Dr. David Dao was forcibly removed from Flight 3411 by Chicago airport officers. He was left with a broken nose and two missing teeth. Video of the incident went viral.
On Monday, Munoz sided with his employees.
The airline's initial statements, credited to Munoz, said he "emphatically" stood behind the airline's staff and called Dao "disruptive and belligerent." That only inflamed the situation.
"They didn't want to throw their people or the cops under the bus," said one senior airline industry leader. "But in doing that they forgot to remember that it was a real human who got bloodied."
By Tuesday, Munoz had offered an unambiguous apology. The corporate speak was gone and said his earlier words "fell short."
"I want you to know that we take full responsibility and we will work to make it right," he said. "I promise you we will do better."
Related: United acknowledges fiasco, posts 57% drop in profit
Munoz inherited a culture that was wounded
Interviews with industry leaders, as well as current and former staffers, say Munoz's focus on supporting the workforce led the airline to tilt too protectively toward its workforce without initially acknowledging the seriousness of the unfolding crisis.
Munoz, the face of United's contrition, is also a symbol for United's employees, who say he has helped thaw their cold and transactional relations with management.
He took the reins at United in September 2015, inheriting a struggling carrier that seemed unable to get out of its own way.
Its merger with Continental Airlines in 2010 left it internally fractured as it struggled to bring the carriers together. The new United seemed to under-invest at every turn. New uniforms had quality problems. New airliners had subpar seats, even for the airline's highest-paying customers. United lost loyal fliers and underperformed financially.
His predecessor, who had become a figurehead for this approach, departed in scandal. Munoz moved quickly to secure new labor agreements, and the airline started working to improve communication, collaboration and efficiency.
But the wounds were deep.
In 2005, United had been permitted to default on its pension obligations after filing for bankruptcy. It slashed the retirement plans many of its 134,000 current and former employees. That let the airline regain its financial footing, but it drove a stake through the heart of the airline's culture.
Related: United CEO apologizes for 'truly horrific' passenger incident
He set out to change 'what's wrong' to 'what's next?'
Munoz has been given wide latitude by employees and their unions to reshape the airline and its culture.
"I believe we've begun to change the conversation about United from the question, 'What's wrong?' to an optimistic, 'What's next?' and that has been the most powerful change of all," said Munoz in January.
When the furor over the Chicago flight erupted, he felt he had to stand with his employees.
Munoz has taken seriously the job of building the "employee-focused culture that we desperately need," said one senior United manager. But that left Munoz deferring to the judgment of the company's front line employees "without understanding the fallout that could, and has, come from defending our employees so blindly."
Munoz said Tuesday "we need ... to regain the trust of our employees first before we can" improve customer service. Because if I lose that, we'd be in a very much more difficult situation."
Over the last week, Munoz has maintained the support of its labor groups.
United's pilots union noted that the flight was operated by one of its regional partners, not its own pilots -- a distinction that mattered little to the general public. The union placed no culpability on Munoz, instead pointing a finger at O'Hare Airport security staff for escalating the situation.
Related: Why Americans are fed up with flying
United's board: 'We are standing by Oscar and his team'
Meanwhile, inside United's global headquarters at the Willis Tower in downtown Chicago, top management and the airline's board of directors spent the week meeting and talking regularly.
"We are standing by Oscar and his team as they work to assure that something like this does not happen again," Robert Milton, United's chairman, wrote in an internal message to employees that was reviewed by CNNMoney.
The airline declined additional comment for this article and said United's "focus now is on reviewing and fixing our policies so this will never happen again."
Crews, like those that needed seats aboard Dao's flight, now need to be checked in 60 minutes before departure and can't displace already-seated passengers.
United promised to finish a review of its policies by April 30. It is also using the fiasco to return to Munoz's original goal of repairing United's ailing culture to improve customer service.
"We have to learn from this incident and do more than merely make sure it does not happen again," Milton wrote. "We need to use this regrettable event as a defining moment and pivot off it to craft friendly policies and redouble our efforts to win back the trust of everyone."
That also includes its employees.