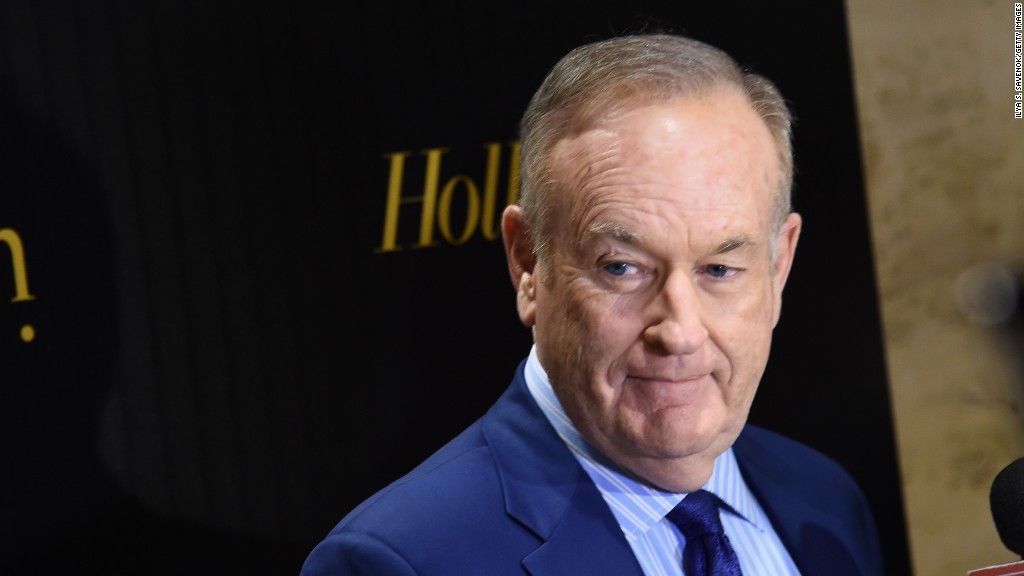 21st Century Fox's decision to bow to public pressure and remove longtime Fox News host Bill O'Reilly appears to mark the end of an era in the buccaneering style of the man who built the company, Rupert Murdoch.
Murdoch has always made clear his intention to pass control of his empire to his children. Yet there's almost a Shakespearean quality to the reports that those heirs, James and Lachlan, essentially outvoted him in deciding to cut O'Reilly loose, following the departure of Fox News CEO Roger Ailes, which they had similarly pressed for.
As press accounts have noted, almost any other major media company would have likely acted similarly. But that in and of itself is in a way unusual: Murdoch's companies have never operated like any others, thanks in part to Murdoch's autocratic, take-no-prisoners style.
As the company grew from Australian newspapers into an international powerhouse, Murdoch consistently shrugged off criticism, frequently dismissing his rivals and foes as out of touch and elitist.
And he used his assorted assets to bludgeon competitors, often taking aim at them through the gossip and business pages of his newspapers.
In the Fox broadcast network's early days, Murdoch's reliance on boundary-pushing reality shows like "When Animals Attack" prompted NBC's outspoken chief, Don Ohlmeyer, to accuse Fox of airing programming that was "one step short of a snuff film."
Related: Bill O'Reilly out at Fox News
Then again, Ohlmeyer also talked about how the mogul targeted competitors via outlets like the New York Post, and how that gave him an advantage.
"Until the rest of the media decide to take a hard look at Rupert's empire the way his media look at other people's empires, he's won," Ohlmeyer told the Columbia Journalism Review in 1998. "People genuinely fear him, and that's a good position to be in in this business."
Murdoch certainly didn't play by the rules in launching the Fox network. The Australian-born mogul established News Corp. as a U.S. company in order to acquire a major TV station group, then lobbied to secure favorable government regulation that helped fuel Fox's growth by limiting the definition of a broadcast "network" to entities offering more than 15 hours of primetime programming per week.
Fox surprised ABC, CBS and NBC multiple times with its boldness. It nabbed exclusive rights to the Emmy Awards, and then, in a stunning move, Murdoch negotiated to take away CBS' National Football League contract in the early '90s.
Fox then lured away key affiliates in a dozen major cities -- mostly in NFL markets -- which wound up dramatically increasing what its competitors had to pay in compensation to stations.
Related: Part of Bill O'Reilly's problem at Fox: Few people there actually liked him
Laurence Tisch, CBS' billionaire owner at the time, accused Murdoch of using "Australian accounting" to spin his network's financial performance. Fox responded by putting up signage at a CBS affiliates meeting inviting other stations to switch over to Fox.
Still, the launch of Fox News Channel -- and empowering former Republican operative Ailes to run it -- might have been Murdoch's signature move, setting up the fledgling network as a counterweight to the liberal media.
Fox News wasn't an instant success but quickly grew, with its coverage of President Clinton's impeachment and the Sept. 11 terror attacks generating ratings as the channel carved out its right-leaning identity.
Under Ailes, the company consistently defended its top talent in the face of controversies and maintained enviable stability with its lineup and profile while CNN and MSNBC underwent numerous makeovers.
When criticized, Murdoch has always fallen back on a "let the market decide" rationale -- that is, when he bothers to defend the company at all. He has professed to have a "thick skin," and not long ago told Fortune magazine, "I've never read a book about myself."
More will be written about Murdoch in the months and years ahead. For now, though, the changes at Fox News suggest that in terms of the brash, imperious way he ran his company, what happens from here on out will be an epilogue.