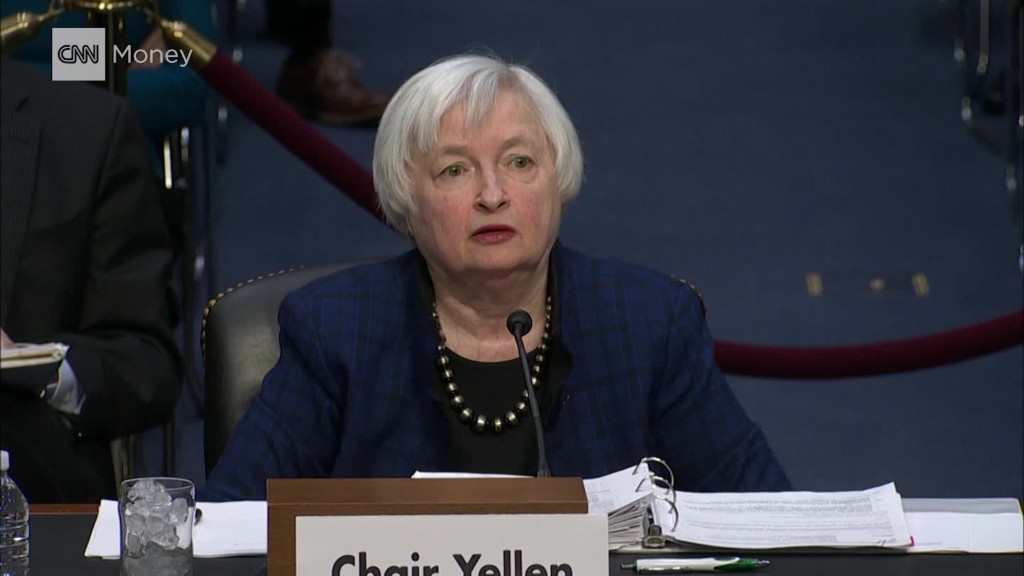 A sweeping House GOP bill would give the president new powers that could limit the independence of certain regulatory agencies.
House Financial Services Chairman Jeb Hensarling last week unveiled an outline of his bill aimed at dismantling the 2010 Dodd-Frank financial regulatory reform.
At the top of Republicans' long wish list: handing the president authority to fire the heads of the Consumer Financial Protection Bureau, a consumer watchdog agency, and the Federal Housing Finance Agency, which oversees mortgage giants Fannie Mae and Freddie Mac, at any time for any -- or no -- reason.
Today, Cordray and Mel Watt, the director of the FHFA, could only be ousted from their role "for inefficiency, neglect of duty, or malfeasance in office." It's rare for presidents to try to remove an official even with for-cause protections.
The bill, called the Financial Choice Act, would also give Congress purview over the CFPB's budget, meaning lawmakers could defund the agency entirely.
Hensarling's bill would do more than simply reshape how Wall Street is regulated. It would also give the president greater authority over a number of the agencies aimed at protecting the U.S. financial system, aiding consumers and slapping fines on wrongdoers.
"Making the CFPB director subject to the whims of the president would be a first of its kind action to centralize banking regulatory power solely in the hands of the president and would eliminate the independence long established by Congress," Gregg Gelzinis, a special assistant for economic policy at the Center for American Progress, a left-leaning think tank, wrote in a report released Wednesday.
And while it's unlikely the Texas Republican's bill would become law as proposed, it will help to shape the new regulatory landscape under President Trump.
Related: GOP vows to offer Dodd-Frank overhaul by end of month
Critics say bill would let White House 'micromanage'
Trump has remained steadfast in maintaining his pledge to do a "major elimination of the horrendous" Dodd-Frank regulations. The White House could reshape bank rules through legislation or by appointing top officials who are likely to slash regulation.
Democrats and financial reformers immediately objected to the proposal.
"This latest bill will wind up making regulators weaker than they were before the crisis," Marcus Stanley, executive director of Americans for Financial Reform, a group that fought to protect Obama-era rules told CNNMoney. "It's definitely a shift toward empowering the White House to micromanage consumer protections and enforcement actions."
Policymakers took steps to protect regulators from political pressure and from being heavily influenced by the industries they regulate.
The heads of agencies like the Comptroller of the Currency and the CFPB are nominated by the president, and then confirmed by the Senate. Terms vary based on agency. For example, the chair of the Federal Reserve is nominated for a four-year term. Those agency chiefs don't serve at the pleasure of the president like the Treasury secretary.
Regulatory agencies created by Congress were also designed to be independent. While they must regularly testify before lawmakers, their budgets are typically not subject to congressional approval.
"Congress created agencies to meet two goals of being independent and accountable," said Michael Barr, a law professor at the University of Michigan and a key member of the Obama administration team that drafted Dodd-Frank. "The Financial Choice Act is a move away from independence, and that can lead to significant ramifications." Barr is among several individuals who have submitted briefs supporting the CFPB in a recent federal appeals court case that disputes the constitutionality of Cordray's appointment.
Related: Trump promises to help bankers 'petrified' of regulators
Policymakers must balance oversight and independence
There is a legitimate debate over striking the proper balance between congressional oversight and independence when designing regulatory agencies, Lawrence White, an economics professor at New York University says.
"I don't think there's a clear approach to be favored one way or the other," said White, who was also a former board member of the Federal Home Loan Banks under the Reagan administration.
The Republican bill specifically targets the CFPB, which GOP lawmakers have labeled a "runaway agency." Their chief complaint is that it has consistently exceeded its authority by acting as a "legislator, prosecutor, judge and jury all rolled into one," as Hensarling recently described it.
GOP lawmakers have repeatedly questioned the constitutionality of Cordray's appointment by former President Obama, and have pointed to the fact that his term as director has exceeded the five-year limit envisioned by Congress.
The Republicans' bill would restrict the agency's ability to enforce only existing laws and remove its authority to crack down on "unfair or deceptive acts or practices."
Cordray has said Republican proposals aimed at weakening the CFPB's independence would be a mistake.
"Congress did a good thing in 2010, and it's very important to have an independent watchdog looking out for consumers where it's typically not a fair fight when they're in a struggle with a large financial company," said Cordray during the same hearing in April.
Related: House Republican - President Trump, fire CFPB Director
The CFPB isn't the only Republican target
The GOP proposal would bar the Federal Deposit Insurance Corp. from overseeing the so-called living will process, which requires banks to write up plans on how they would safely be unwound in the event of a collapse. The FDIC and the Fed are the two regulators responsible for overseeing this requirement under the 2010 law.
The GOP plan would make it easier for Wall Street to overturn regulations. And it would force policymakers to study the benefits of regulations, including Dodd-Frank, versus their costs.
Hensarling's bill would allow banks to run their own stress tests instead of putting the responsibility in the hands of regulators, a requirement that was instituted under Dodd-Frank. It would also revise how often banks would have to undergo a separate stress test by regulators from once every year to two.