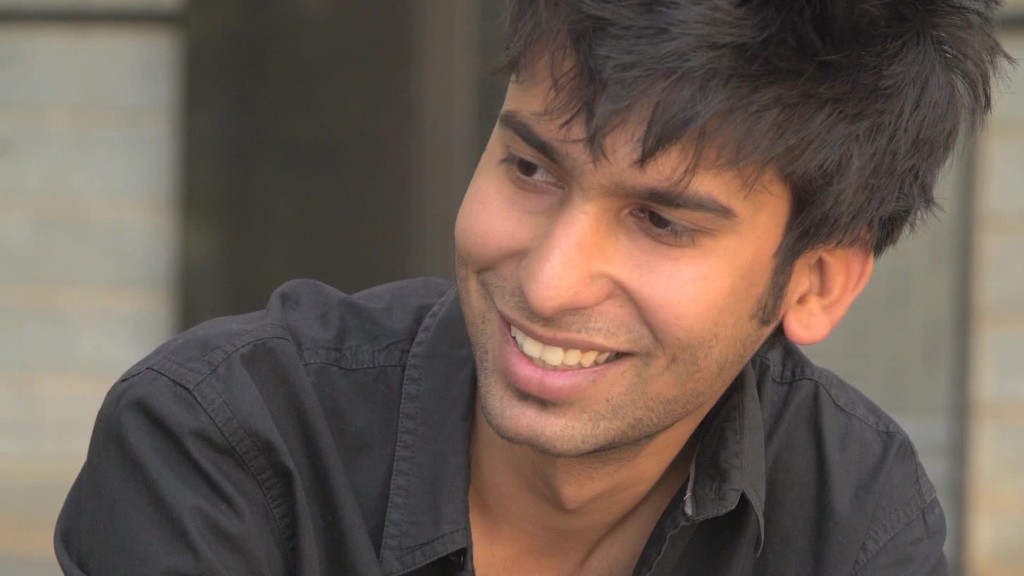 India has a message for President Trump: Curbing visas for skilled workers won't solve America's problems.
Trump signed a "Buy American, Hire American" executive order on Tuesday, promising to protect U.S. workers by overhauling the H-1B visa program that is used mainly by Indian engineers and developers.
It's unclear how the program may change, but India's huge tech industry says America still has a shortage of skilled workers that the H-1B system was designed to ease.
"That core issue has not been addressed," said R. Chandrashekhar, president of India's software and services companies association Nasscom. The U.S. tech industry's need for skilled workers is only "accelerating because of intense competition," he told CNNMoney on Wednesday.
Indian workers receive more than 70% of all H-1B visas, which are initially valid for three years. U.S. government data shows that nearly 127,000 were granted to Indian applicants last year.
A majority of them work in the tech sector -- some for U.S. firms, others for Indian outsourcing companies such as Tata Consultancy Services and Infosys (INFY), who provide services for huge swathes of corporate America.
Related: Trump takes first step toward H-1B reform
Trump and other critics of the program say it is abused by those Indian firms, who -- they claim -- flood the visa lottery with applications and then send workers to the U.S. on salaries that undercut their American counterparts.
Nasscom rejected those claims again in a statement on Wednesday.
"The current campaign to discredit our sector is driven by persistent myths, such as the ideas that H-1B visa holders are 'cheap labor' and 'displace American workers' who 'train their replacements,' none of which is accurate," the Indian industry association said.
In fact, India says its $150 billion tech industry actually creates American jobs.
"We continue to invest in the local communities in which we operate, including hiring local American top talent, bringing education and training to our clients to shrink the skills gap in the U.S.," Infosys said in a statement.
Tata Consultancy Services declined to comment on the new executive order.
Related: H-1B visa applications decline for first time in 5 years
The Trump administration has so far only called for a review of the H-1B program without proposing any concrete changes. India says the review should take into account the needs of American companies.
"As the process goes forward we believe that a more thoughtful and a more logical approach is desirable, keeping in view the impact on American businesses," Chandrashekhar said. "Measures to protect American workers will not be successful if they are applied selectively."
-- Omar Khan contributed to this article.