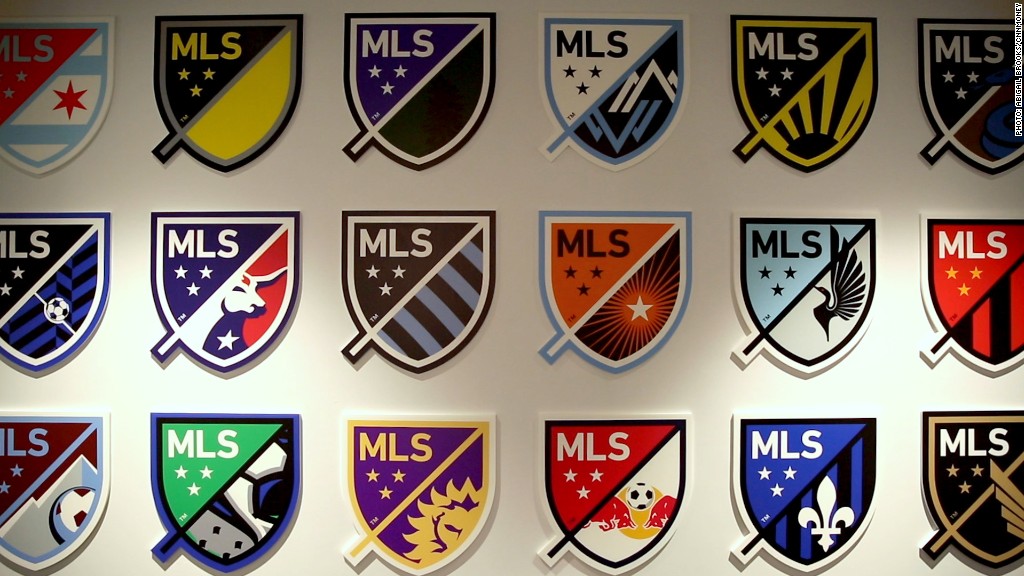 The CEO of a leading aerospace and auto parts company has been given the ultimate red card. He was forced out of his job earlier this week after it was revealed that he sent a bizarre letter -- and a soccer ball -- to an activist investor.
Arconic (ARNC), which was once part of aluminum giant Alcoa (AA), agreed to part ways with longtime leader Klaus Kleinfeld following a battle with hedge fund firm Elliott Management that grew increasingly nasty.
Elliott Management was seeking big changes at Arconic, including the removal of Kleinfeld as CEO. Kleinfeld clearly was not happy with this.
And he apparently took matters into his own hands and shot off a letter to Elliott Management's founder Paul Singer.
In the letter, Kleinfeld talked about Singer's 2006 family trip to Germany to watch the FIFA World Cup soccer tournament.
"It was much to my delight when I recently learned from Berlin what a phenomenal soccer enthusiast you must be," Kleinfeld wrote.
Kleinfeld then appeared to mock Singer for allegedly performing the classic Gene Kelly show tune "Singin' in the Rain" in a water fountain during the Germany visit.
The letter says: "By the way: 'Singing in the Rain' is indeed a wonderful classic -- even though I never tried to sing it in a fountain."
He ominously added that "quite a few people who accompanied you in Berlin in 2006 during and especially after the many matches you attended are still full of colorful memories about this obviously remarkable time."
Kleinfeld concluded the letter by saying that he was sending Singer a World Cup 2006 soccer ball as "a token of my appreciation to learn about this completely 'other side' of you" and said that if "I manage to find a native American Indian's feather headdress I will send this additional essential part of the memories."
It's unclear what exactly Kleinfeld was referring to with regards to the headdress.
Elliott Management released the letter, which it said Singer received on April 11, late Wednesday. The firm also released its responses to Arconic.
Arconic said Monday that Kleinfeld sent the letter "without consultation with, or authorization by the Board" and that the letter "showed poor judgment."
Elliott Management, which has also made waves recently for taking on Samsung over corporate governance issues, didn't find the letter to be amusing either.
The company's general counsel and chief legal officer, Richard Zabel, fired back a letter to Arconic's board on April 12.
"While much of what it says doesn't make sense, we do understand Dr. Kleinfeld to be making veiled suggestions that he might intimidate or extort Mr. Singer based on Mr. Singer's family trip to Germany in 2006, when he attended the World Cup," Zabel wrote.
Zabel added that "this is highly inappropriate behavior by anyone and certainly by the CEO of a regulated, publicly traded company, in the midst of a proxy contest, and it raises a number of obvious issues."
Five days later, Kleinfeld was out of a job.
To use a soccer term Kleinfeld might appreciate, he scored an own goal -- accidentally kicking the ball into the wrong net.