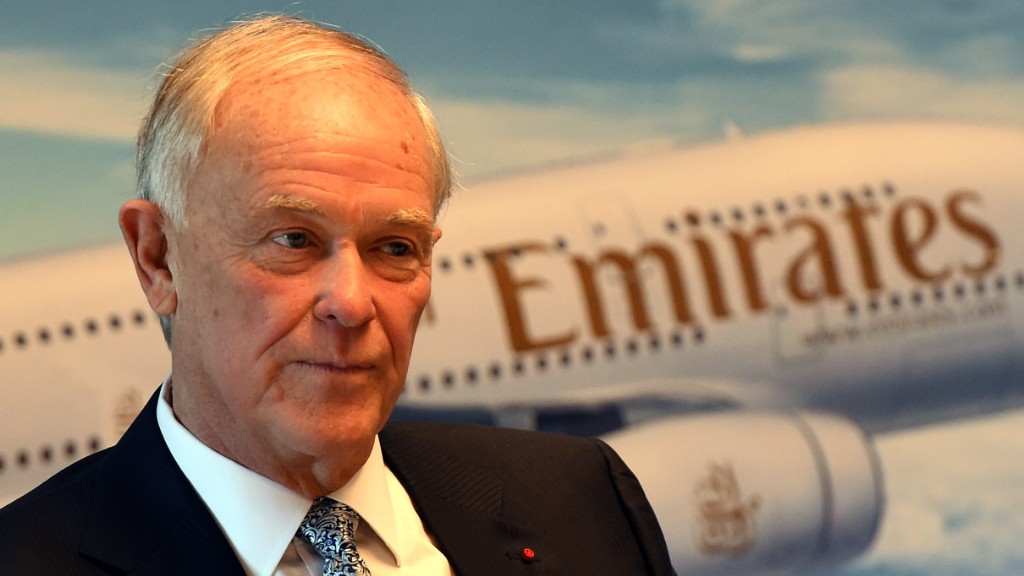 The boss of Emirates has slammed United Airlines over the forcible removal of a passenger from a flight last week.
"Let me say it was a disgrace. It shamed the airline industry as a whole," Emirates Airline President Tim Clark told CNNMoney Emerging Markets Editor John Defterios.
"We don't go about our business in that way. It's symptomatic of a corporate culture within that company from the board and chief executive downwards."
United (UAL) CEO Oscar Munoz has apologized several times and said he accepts full responsibility for the incident, which has turned into a PR nightmare for the company. But he has received the backing of the board and no one has been fired.
Clark said he would have gone further had he been in charge.
"Had it been me in that position I would've have had blue flashing lights on cars going right through the company to find out how this could've been allowed to happen in the first place. That was probably the last thing I do before I resigned."
A video of Dr. David Dao being dragged off an aircraft in Chicago after he refused to give up his seat to make room for United crew went viral on social media, prompting a fierce backlash against the airline.
Munoz's early statements described the passenger as being re-accommodated and suggested he had been "disruptive and belligerent."
Related: United CEO Oscar Munoz is walking a tightrope to fix an airline
Rival airlines, including Emirates, trolled United with advertisements right after the incident.
Emirates and the other Gulf carriers, Etihad Airways and Qatar Airways, have been at odds with major American airlines for years.
Delta Air (DAL), United Airlines (UAL) and American Airlines (AAL) have repeatedly complained that state subsidies have given the Gulf carriers an unfair advantage. Emirates, Etihad and Qatar Airways all deny the accusation.