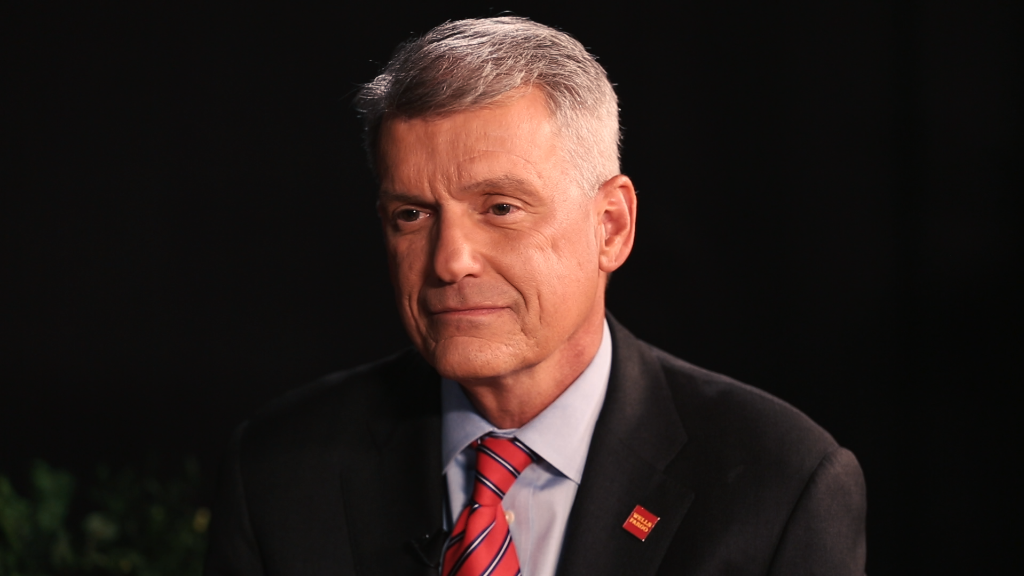 Wells Fargo's fake account scandal goes back to at least 2002.
That's the conclusion drawn by an exhaustive 110-page report by Wells Fargo's own board of directors that found evidence of "mass terminations" of employees for opening unauthorized accounts and other misconduct going back to "at least 2002."
But Wells Fargo's CEO Tim Sloan will not commit to digging as far back into what led to the mass firings of employees 15 years ago, despite the new findings released last week by the board.
"We've done everything we can to turn over every stone," Sloan told CNN's Poppy Harlow in an exclusive interview this week.
Those unauthorized accounts -- and dismissals -- are on top of the two million fake accounts that regulators say Wells Fargo (WFC) opened between 2011 and 2015, which led to 5,300 firings.
Last year, after the scandal broke, the bank committed to look at problems going back to 2009. Sloan said the new findings won't change the timeline.
CNN pushed back, asking how then is the company truly getting to the bottom of it to repair its culture if it's putting the onus on customers to flag what the bank had done wrong.
"If they have a concern about their account, they should come in and see us," said Sloan, who was promised to repair Wells Fargo's broken trust with customers and employees. He cited "challenges" with the "quality of the data" that goes back that far.
Related: Listen to Poppy Harlow's entire Wells Fargo CEO interview
Wells Fargo stressed that in the wake of the scandal, it reached out to about 40 million retail customers, as well as 3 million small business customers through messages, mailing and online. The bank has refunded more than $3.2 million to customers on about 130,000 potentially-unauthorized accounts.
"We need to make things right with our customers," Sloan said.
He called the massive investigation by Wells Fargo's board of directors both "spot on" and "very hard to read" given his nearly 30 years at the company.
That board report found that Wells Fargo's own internal investigations division found problems going back to 2002 and flagged them. In fact, in the summer of 2002, the investigation "determined that almost an entire branch in Colorado engaged in a form of 'gaming' in connection with a promotional campaign" that year. The incident involved improper teller referral credits, as well as "employees issuing debit cards without customer consent."
John Stumpf, Wells Fargo's longtime CEO who stepped down suddenly last year amid the scandal, was made aware of the Colorado incident, according to the board report. Stumpf became head of the community banking unit in 2002, and seemingly continued to ignore the issues over the years.
Related: Feds knew of 700 Wells Fargo whistleblower cases in 2010
Wells Fargo's board clawed back an additional $28 million from Stumpf last week saying he was "too slow to investigate or critically challenge" the bank's sales tactics. The report concluded that Stumpf's commitment to the bank's sales culture led him to "minimize problems" despite "growing indications that the situation was worsening."
Sloan, who worked closely with Stumpf, acknowledged that his former boss "made some mistakes, like we all made mistakes."
But Sloan declined to say whether he felt misled by his former boss.
"The best person to ask is John Stumpf," Sloan said.