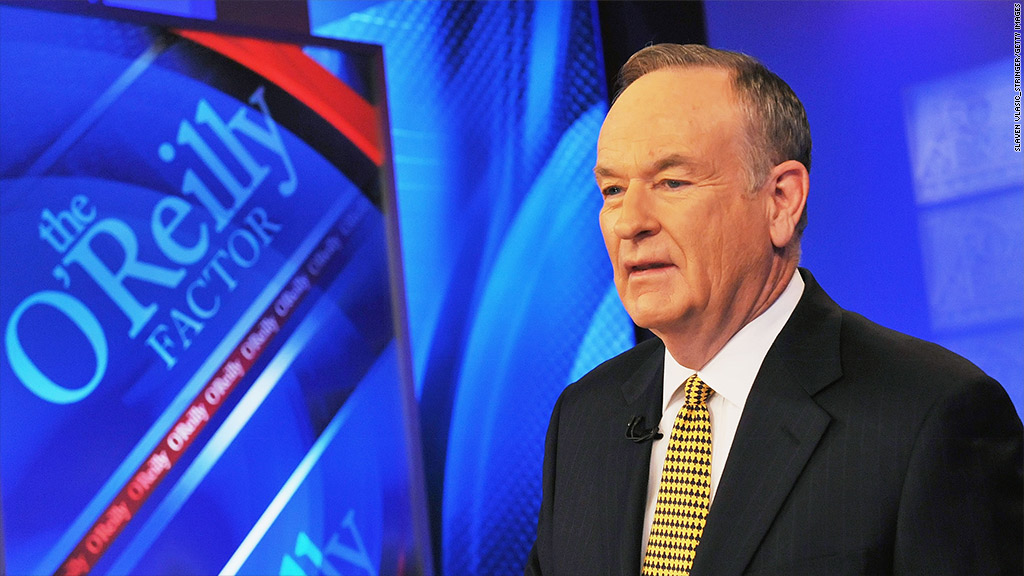 Months before he reached a multi-million dollar settlement with one of his former producers, Bill O'Reilly discussed the issue of sexual harassment on his program, offering a window into his personal views on the matter and a preview of the defense he would eventually mount against the allegations that ended his career at Fox News.
The segment, which aired in March of 2004, covered claims made by the writer Naomi Wolf, who accused one of her Yale professors of rubbing her thigh in the 1980s.
At the outset, O'Reilly disputed a point made by his guest, New York University professor Linda Mills, who said that women should "think of themselves as sexual beings."
"Well, that's impossible and I'll tell you why," O'Reilly said. "Men -- and I know men real well, being a manly man -- are barbarians. They're just barbarians, ok?"
"They see a good looking woman," he continued, cupping his hands in front of his chest. "It's -- they're not respecting their intellect. And if they get a come on, at all, by the woman who they feel is attractive, then they're in. So, if you say women have got to be cognizant of their sexuality, that's going to open doors for all kinds of things women may not be prepared for."
Mills agreed.
"That's absolutely right, and we need to educate women about that very fact, but it doesn't mean we need to hold them completely harmless, that they're always victims," she said.
Later that year, O'Reilly was sued for sexual harassment by a Fox producer named Andrea Mackris, whose allegations against the host included claims of inappropriate and vulgar phone calls. The two sides eventually settled for a reported $9 million.
It was one of the five settlements between O'Reilly and women who worked at Fox News that were the subject of a report earlier this month in the New York Times.
Related: Nine months of sex harassment scandals take down two Fox News icons
The Times' report prompted dozens of companies to drop advertisers on O'Reilly's top-rated program, "The O'Reilly Factor," ultimately culminating with Wednesday's decision by Fox News's parent company, 21st Century Fox, to let the popular host go.
O'Reilly's statement in response to the Times' report said his prominence had made him a target -- an argument he made in the 2004 segment.
"I think that the sexual harassment thing is used as a club, as I said, by many women. It's something they have against men, a threat, to keep men at bay in a very competitive marketplace," O'Reilly said in that segment.
"There are women who manipulate themselves and use their sexuality to get ahead, alright?" he added a bit later. " And then, these women will turn around a file a sexual harassment suit."
In the latter stages of the interview, O'Reilly expressed disappointment that men were no longer permitted to make sexual jokes in the workplace -- a change he said "changed my life."
"I'll tell you, when I was a thug coming up, I mean, I would say almost anything around women," he said. "Now I don't say anything, you know, that could be remotely taken -- you know, because obviously I'm a big target and any kind of a thing like that stigmatizes you whether you're guilty or not, doesn't it?"
"Women, that's a big power source for them and I think some women use it ruthlessly," he added as he brought the segment to a close.