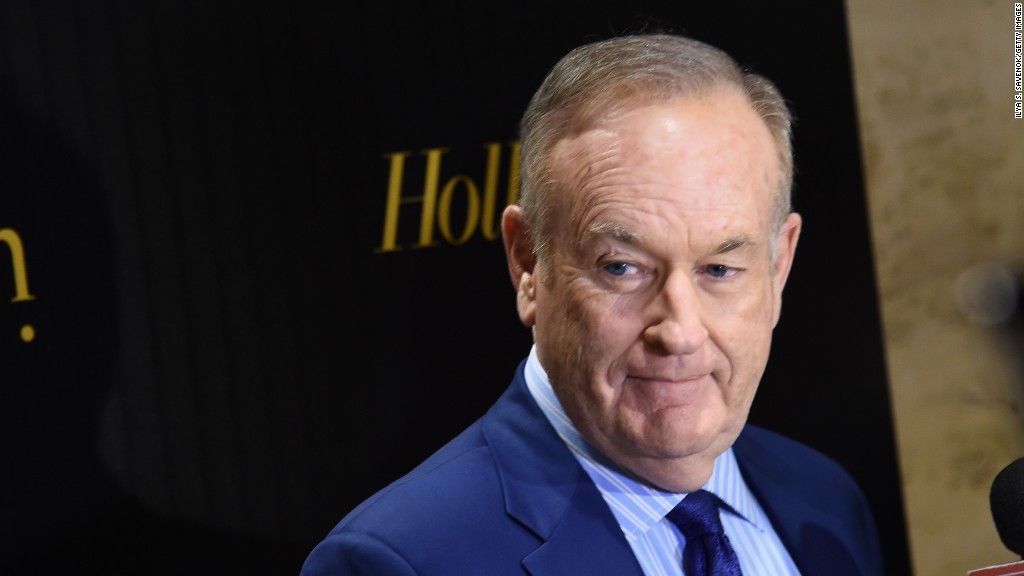 In just nine months, Fox News has lost its founder and its biggest star to sexual harassment scandals.
It began on July 6, 2016, when Gretchen Carlson dropped a bombshell that CEO Roger Ailes had harassed her. Other accusations followed and Ailes was gone two weeks later. On Wednesday, Bill O'Reilly followed Ailes out the door.
July 6, 2016 - Gretchen Carlson brings suit against Roger Ailes
Carlson, a former Fox News host, sends shock waves through the media world when she sues Ailes. The suit claims that she was terminated for "refusing Ailes' sexual advances."
Ailes denies the accusations saying "This is a retaliatory suit for the network's decision not to renew her contract."
This leads Fox's parent company, 21st Century Fox (FOX), to conduct an internal review.
July 19, 2016 - Megyn Kelly tells investigators that Ailes harassed her
New York Magazine reports that anchor Megyn Kelly, one of the network's biggest stars, told 21st Century Fox investigators that Ailes made unwanted sexual advances towards her a decade earlier.
July 21, 2016 - Roger Ailes leaves Fox News
Shrouded in scandal, Ailes resigns from Fox News ending his 20-year run at the network.
Rupert Murdoch, the head of 21st Century Fox, becomes the channel's chairman and acting CEO.
July 29, 2016 - Laurie Luhn
Laurie Luhn, a former Fox News booker, tells investigators of the Fox internal probe that she had been harassed by Ailes for more than 20 years and that Fox News knew about it, according to New York Magazine.
"It was psychological torture," she tells the magazine.
Summer 2016 - Laurie Dhue
Following Ailes' resignation, 21st Century Fox reaches a settlement of more than $1 million with Laurie Dhue, an anchor from 2000 to 2008, regarding harassment claims against O'Reilly and Ailes, according to the New York Times.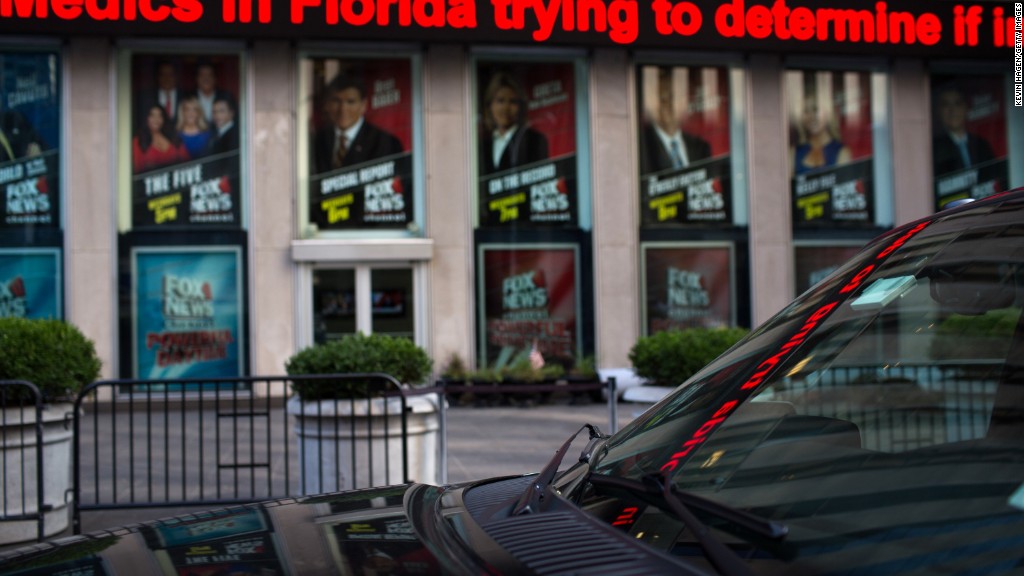 August 22, 2016 - Andrea Tantaros
Andrea Tantaros, a former Fox News host, files a lawsuit alleging that she was sexually harassed by both Ailes and O'Reilly.
"Fox News masquerades as a defender of traditional family values, but behind the scenes, it operates like a sex-fueled, Playboy Mansion-like cult, steeped in intimidation, indecency and misogyny," Tantaros claims in the suit.
Fox News responds a few days later saying Tantaros is "not a victim" but rather "an opportunist."
September 2016 - Juliet Huddy
21st Century Fox pays out a $1.6 million settlement to Juliet Huddy, who had made appearances on "The O'Reilly Factor," according to The New York Times.
Huddy claims O'Reilly tried to kiss her and tried to stunt her career once she turned him away.
September 6, 2016 - Carlson settles
Gretchen Carlson and 21st Century Fox reach a settlement worth $20 million.
November 15, 2016 - Megyn Kelly's memoir alleges harassment by Ailes
Kelly alleges in her memoir that Ailes made unwanted sexual advances towards her.
This leads to O'Reilly telling "CBS This Morning" that he's "not interested in making my network look bad," referring to Kelly.
O'Reilly adds on his own show that "if somebody is paying you a wage, you owe that person or company allegiance. If you don't like what's happening in the workplace, go to human resources or leave."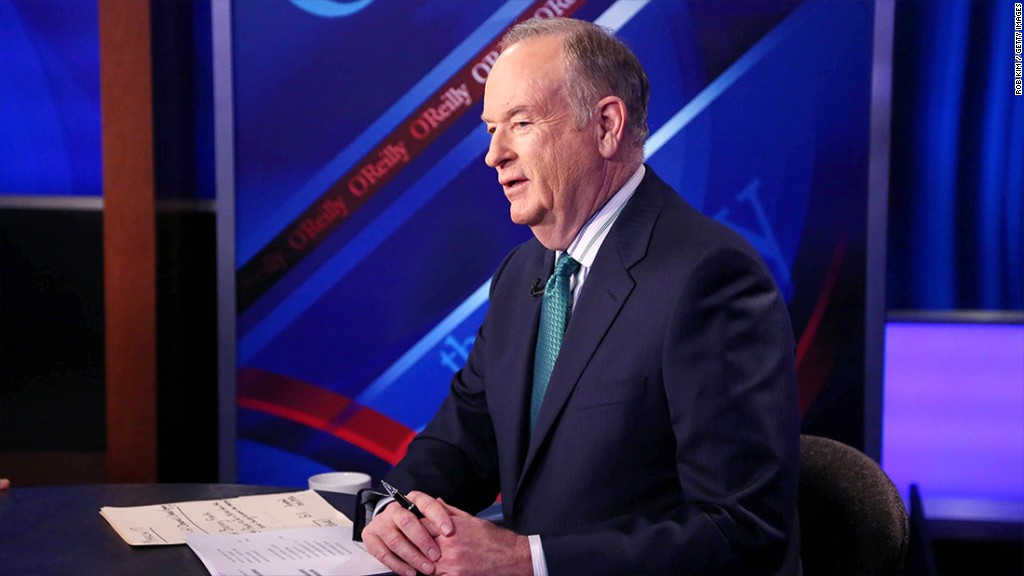 March 9, 2017 - Tamara Holder sues Francisco Cortes
Fox agrees to pay $2.5 million to Tamara Holder, a former on-air contributor, following her allegations that Francisco Cortes, an executive at Fox News Latino who was terminated, forced himself on her in 2015.
April 1, 2017 - The New York Times bombshell
The New York Times reports that five women (Rachel Witlieb Bernstein, Andra Mackris, Rebecca Gomez Diamond, Dhue, and Huddy) have received settlements from O'Reilly, Fox News, or 21st Century Fox since 2002.
Of the five, the Times reveals three payouts totaling $13 million.
April 3, 2017 - Julie Roginsky
Just days after Times report, Julie Roginsky files a harassment lawsuit against Ailes.
Roginsky, a contributor, alleges that Ailes advised her to "engage in sexual relationships with 'older, married, conservative men' because 'they may stray but they always come back because they're loyal.'"
Roginsky states that she was led to believe that she would receive a permanent position on the network's panel show, "The Five," but that it was rescinded once she turned back Ailes.
April 4, 2017 - Wendy Walsh
Wendy Walsh, a psychologist and radio TV personality, accuses O'Reilly of harassment. She tells CNN that's she not in it for the money and not suing him.
April 4, 2017 - O'Reilly has sponsor exodus
In wake of the scandal, O'Reilly's highly rated news show bleeds sponsors.
Dozens of companies including Mercedes-Benz, BMW of North America, Lexus, Bayer, Allstate and Hyundai pull ads from Fox's "The O'Reilly Factor."
April 11, 2017 -- O'Reilly goes on vacation
Amid the advertiser boycott, O'Reilly announces he is taking a two-week vacation. His spokesperson says the trip had been planned since October, and Fox News says he will return to "The O'Reilly Factor" on April 24.
April 19, 2017 -- O'Reilly is officially out
After significant back and forth, Fox News parent 21st Century Fox gives O'Reilly the boot.
"After a thorough and careful review of the allegations, the Company and Bill O'Reilly have agreed that Bill O'Reilly will not be returning to the Fox News Channel," the company says.
O'Reilly calls his departure "tremendously disheartening," claiming his accusers made "completely unfounded claims."