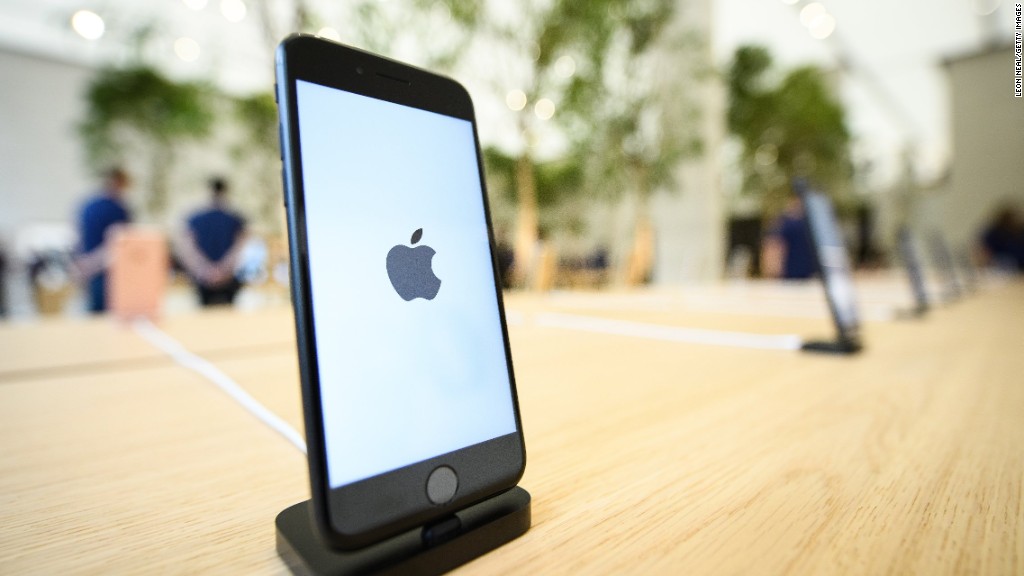 Beijing's internet regulators are turning up the heat on Apple.
Authorities in the Chinese capital say they plan to summon the U.S. tech giant to urge it to "tighten up checks" on apps available in its App Store, according to state news agency Xinhua.
Law enforcement officials have previously met with Apple representatives about examining live-streaming apps in Apple's store, Xinhua reported.
The summons is part of a crackdown on live-streaming platforms, a joint effort being carried out by Beijing's Cyberspace Administration, Public Security Bureau and Cultural Market Administrative Law Enforcement Team.
The report didn't say when the meeting would take place. Apple didn't immediately respond to a request for comment.
Related: China cracks down on growing live streaming industry
The extra scrutiny is the latest example of Chinese authorities interfering in what content Apple offers consumers in the country.
In January, Apple said it had complied with a Chinese request to pull the New York Times' news apps from the App Store in China.
The world's most populous country remains a key market for the U.S. tech firm. Amid falling iPhone sales in China, Apple is looking to sell more apps and services there.
That effort hit a stumbling block about a year ago when Chinese regulators shut down Apple's iBooks and iTunes Movies services in the country.
Related: Apple yanks New York Times apps in China
The summons reported this week comes after Beijing authorities found that three Chinese websites had violated internet regulations on live streaming, with users broadcasting forbidden content on their platforms, according to Xinhua.
All three websites' apps are available in Apple's store.
New regulations that went into effect late last year prohibit users from live streaming content that could "endanger national security and undermine social stability."