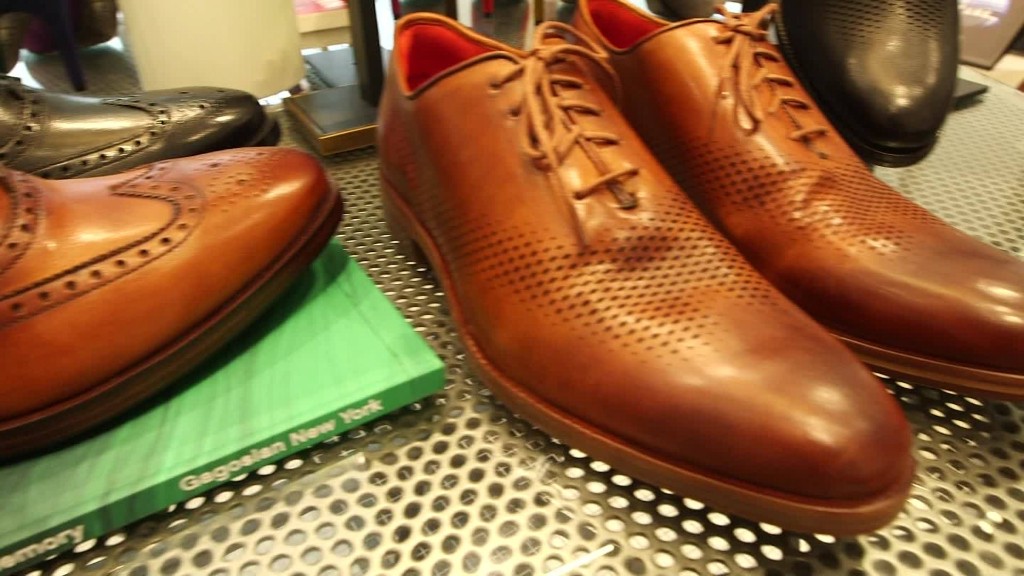 It's the ultimate Jimmy Choo sale.
The luxury shoe company announced Monday that it's putting itself up for sale and looking for buyers.
Shares in the London-traded firm surged by as much as 10% after the announcement to hit a record high.
However, the firm noted that no potential buyers have stepped forward yet.
Shares have been on a bumpy ride since the company's initial public offering in 2014. They hit a record low in June 2016 at less than £1.
The company, founded in 1996 by designer Jimmy Choo and former Vogue accessories editor Tamara Mellon, said it was considering a potential sale to "maximize value for its shareholders."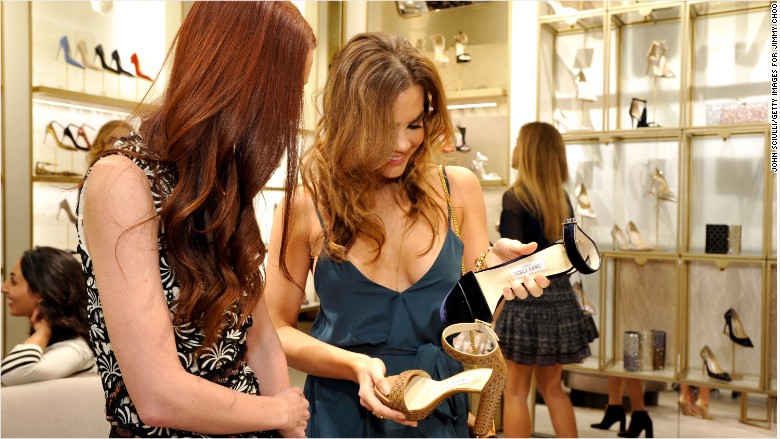 The company's largest shareholder -- JAB Holding -- owns a 68% stake in the firm. JAB also has large investments in other luxury and fashion brands, including the French perfume maker Coty (COTY).
Jimmy Choo said JAB is "supportive of the [sale] process."
Related: Dubai's art market is hotter than ever
Jimmy Choo is hugely popular among female fashionistas, and a pair of its stilettos can easily sell for over $1,000.
The company has also branched out into menswear and other accessories.
Jimmy Choo sales dipped by nearly 2% in the U.S. last year, but it posted double-digit growth in Asia. Demand in China has been particularly strong.
The brand first gained international fame after appearing in films and TV shows including "Sex and the City" and "The Devil Wears Prada."