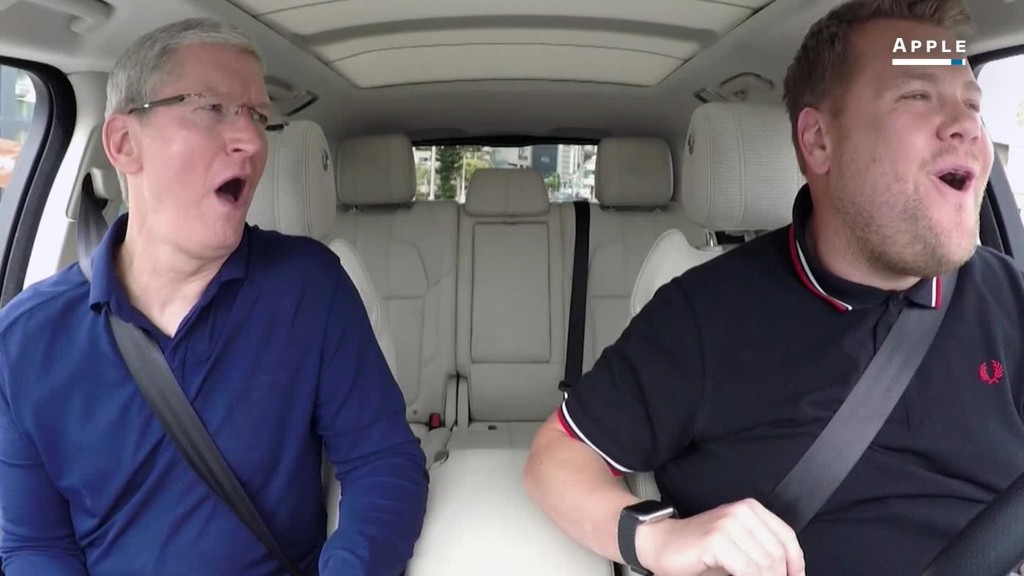 It's been nine months since Apple promised to stream "Carpool Karaoke" and fans of the segment are still waiting.
Apple (AAPL) released a trailer for the video series in February. The company said then that the show would debut on Apple Music in April, Reuters reported.
But Apple was singing a different tune late Monday.
"Carpool Karaoke for Apple Music will premiere later this year," the company said in a statement. It did not provide further detail.
Related: 'Carpool Karaoke' series will be exclusively on Apple Music
Apple originally announced last July that the 16-episode series would be an Apple Music exclusive, with CBS Television Studios and "Late Late Show" host James Corden set to produce.
CBS Television Studios could not be reached for comment.
Related: Netflix says it's found the next 'Homeland'
The series, based on Corden's incredibly popular "Late Late Show" bit, will be similar to its TV predecessor with celebrities singing along with a yet to be announced host.
-- Frank Pallotta contributed to this report