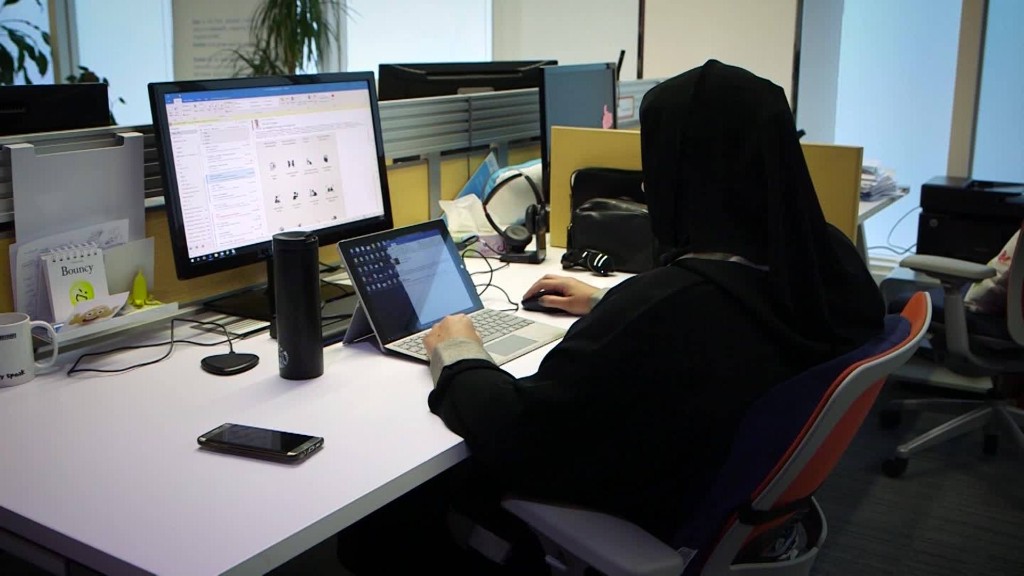 Citigroup is making a comeback in Saudi Arabia, this time with a woman in charge.
After an absence of more than 12 years, Citigroup (C) has been awarded a license by the Saudi authorities to provide a full range of investment banking services in the kingdom, the bank said in a statement.
Carmen Haddad, Citi's senior private banker for the Gulf and interim head of the bank in Qatar, will lead Citigroup Saudi Arabia as it battles intense competition for business generated by the country's efforts to refocus its economy away from oil.
The top prize on the immediate horizon is the planned stock exchange listing of oil behemoth Aramco, which could be the world's biggest ever IPO and promises tens of millions of dollars in fees for the banks involved.
"Saudi Arabia has embarked on a profound economic transformation journey and we are excited and committed to contributing to this endeavor," said Jim Cowles, Citi CEO for Europe, Middle East and Africa.
Related: Only 5% of big American firms have women CEOs
Citi was among the banks that handled two recent bond sales for Saudi Arabia. Its first ever international debt issue raised $17.5 billion in October, and the second raised $9 billion in Islamic bonds earlier this month.
Haddad is not the only woman in the conservative kingdom to hold a top job in finance.
Earlier this year, three Saudi women were appointed to lead Arab National Bank, Samba Financial Group and the country's stock exchange.
While those executives hold influential positions, most women still face serious obstacles to working. They're not allowed to drive and need permission from a male guardian to travel abroad. The kingdom is aiming to boost women's participation in the workforce to 30% from 22% by 2030.