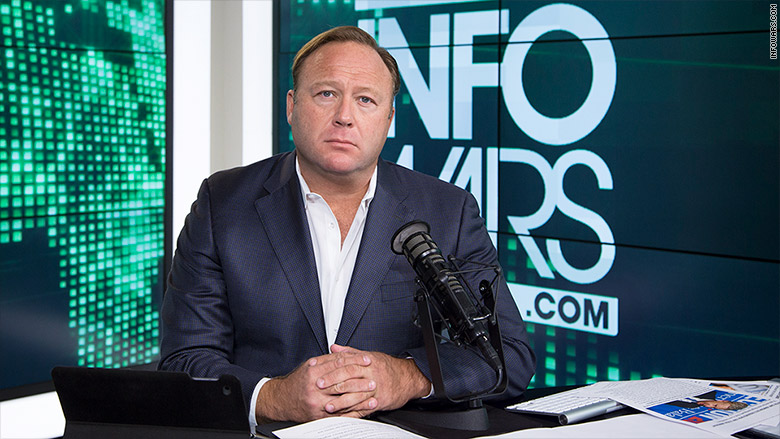 The yogurt company Chobani is suing Alex Jones, the aggressive conspiracy theorist with a large following, over his claims that Chobani supported "migrant rapists."
The suit was filed Monday in a district court in Idaho. At issue are claims made in a series of reports published by Infowars, a site owned by Jones, that allege refugees employed by Chobani have committed sex crimes and caused an uptick in disease in Twin Falls, Idaho, where Chobani's factory is located.
Chobani called the allegations "false" and "defamatory."
Chobani founder Hamdi Ulukaya, a Turkish immigrant, is a vocal proponent of accepting refugees into America -- a stance that has garnered ire and threats from Jones's right-wing supporters.
Jones responded to the lawsuit in a video posted Tuesday, in which he defended his claims and dismissed the lawsuit as an attempt to silence him.
Related: Reports: Alex Jones' lawyer claims on-air persona is 'a character', 'performance art'
"It's all about teaching me to shut up, teaching me to back down, which isn't going to happen," he said.
Jones also said he changed the name of one of his videos that was initially titled "Idaho yogurt maker caught importing migrant rapists" after Chobani threatened him with a lawsuit.
"You probably can't say that he's importing rapists," he said. But Jones added that Ulukaya pushes the refugee program that Jones says brings rapists into the country.
In the video, Infowars reporter David Knight says that two refugee teenagers in Twin Falls plead guilty to raping a five-year-old girl and refers to Ulukaya as a man who's "championed refugee employment in the area."
Jones said he stands by his reporting in the video, and he argued Chobani should have backed down from a lawsuit after he changed the title of the video.
Jones's Infowars has made a name for itself by making bold, baseless claims -- including that the shooting at Sandy Hook Elementary School was staged and that the 9/11 terrorist attacks were an inside job. Its YouTube channel has more than 2 million followers.
Last month, Jones issued a rare apology for his role in promoting the false "Pizzagate" conspiracy theory, which alleged that a child sex ring was being run out of a Washington, D.C. pizzeria.
Related: The story behind Alex Jones' unlikely Pizzagate apology
Jones, who lives in Austin, Texas, is also in the middle of custody battle for his children. His wife claimed he's "not a stable person."
An Austin American-Statesman reporter who attended a hearing said Jones's lawyers are arguing that his online and radio persona is just a parody.
"He's playing a character. He is a performance artist," his lawyers reportedly said.