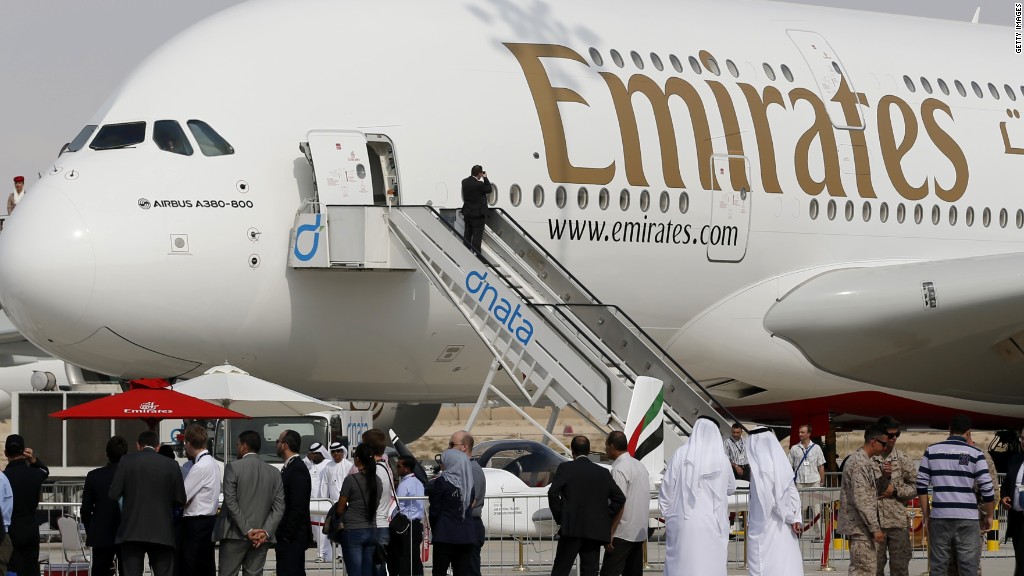 American Airlines is offering its pilots and flight attendants a pay bump.
Hoping to satisfy employees' demands to close the big gap between their salaries and what counterparts make at Delta and United, American is giving an 8% raise to pilots and a 5% increase to flight attendants.
"As our industry has rapidly evolved and pay increases at other airlines have accelerated, some of our colleagues have fallen behind their peers at other airlines in base pay rates," CEO Doug Parker said in a letter to employees. " ... This doesn't feel right for the new American, and it doesn't feel consistent with our commitment."
The raise should put workers on "levels that are equal to the highest rates currently in place at either Delta or United," Parker said.
The salary increases will cost American (AAL) $230 million for 2017 and $350 million for 2018 and 2019, according to a company filing.
Related: America's least favorite airline (hint: it's not United)
The two unions representing the affected employees, the Allied Pilots Association and the Association of Professional Flight Attendants, still need to green-light the proposal. But Parker says there are no contractual strings attached, which should help with the approval process.
"This is good news and an important step to a culture change and rebuilding the trust at American Airlines," Captain Dan Carey, the APA president, said in a statement.
The pay raise would come mid-contract. American's pilots and flight attendants signed onto a new five-year agreement in 2015, and received a 23% raise at the time.
American Airlines pilots currently get an average monthly salary of between about $6,500 and $25,000, depending on years of experience, according to independent airline consultant Kit Darby. And that doesn't include benefits, he said.
But pay has been on ongoing issue for the company. American Airlines' profits have been trending higher but employees aren't seeing the spoils. The APA announced a vote of "no confidence" in Parker in February, citing issues with payment as well as the top executive's decision to skip a meeting with President Trump.
American is set to report its first-quarter earnings Thursday morning.
Correction: An earlier version of this story misstated the pay bump for flight attendants.