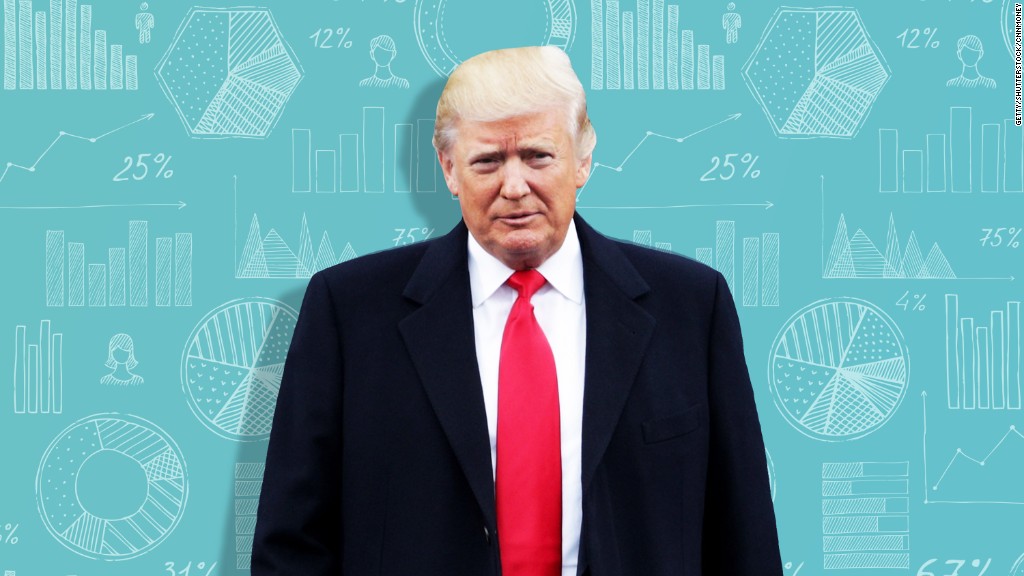 Hilton said it plans to hire 20,000 veterans by 2020.
The hotel announced the plan, which includes spouses, dependents and caregivers, on Wednesday. Hilton (HLT) recently completed a plan it launched in 2013 to hire 10,000 veterans
It hired the most veterans in Florida, Texas and California, which all have large veteran populations, as well as Nevada, South Carolina and Hawaii.
Related: Veterans face job market challenges as they come home from war
The unemployment rate for vets who have been on active duty since September 2001, a group known as Gulf War-era II, was 5%, while the rate for the overall population stands at 4.5%, according to the U.S. Bureau of Labor Statistics.
Veterans of the wars in Iraq and Afghanistan have faced challenges trying to re-enter the civilian work force. Their skill sets -- like patrolling an Afghan village with an M4 carbine -- do not always match the skill sets of the civilian work force, like managing a restaurant or working in an office.
Matt Schuyler, chief human resources officer at Hilton, said his company has developed a coding system to match Hilton job codes with the Military Occupational Specialties code, or MOS, that's assigned to every member of the U.S. military.
Related: 3D printing program helps prep vets for jobs
"That gets the ball rolling helping them to figure out the comparable job set to the skills that they have," said Schuyler, who said veterans' skills can land them a gig with everything from security, the front desk and concierge, to engineering, HR, finance and sales.
The company also said it will continue its honors points donation program, which has already provided 1,700 free hotel stays to 1,100 veterans.
More than 300,000 people work for Hilton, which is based in McLean, Virginia.
Many other companies have focused on hiring veterans as they come home from war.
Last month, Starbucks (SBUX) announced plans to hire 25,000 veterans or their spouses by 2025, as part of its international plan to add 240,000 jobs.