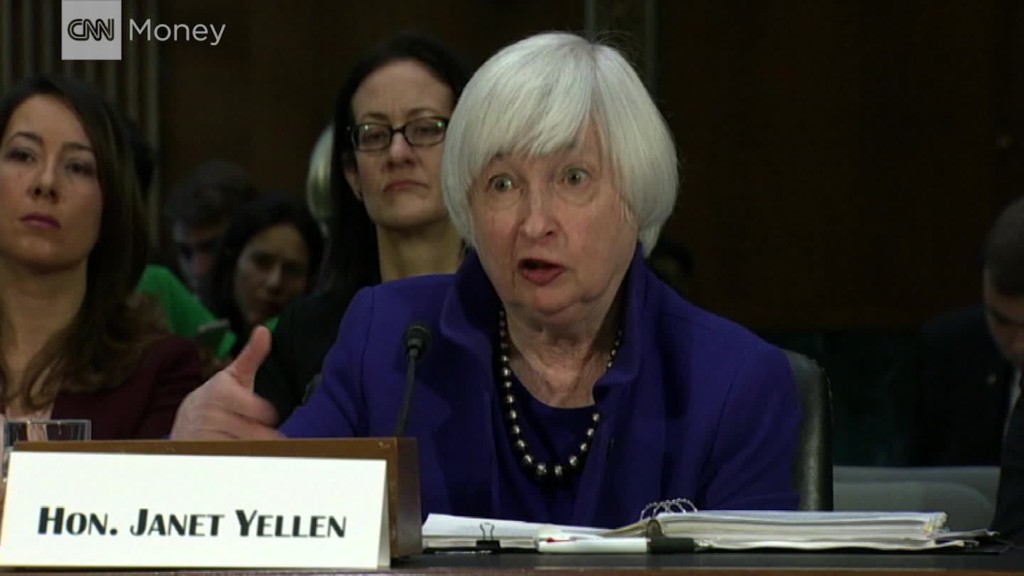 House lawmakers on Wednesday sparred over a proposed Republican plan to replace the 2010 Dodd-Frank Act, showcasing the uphill battle Congress faces in unwinding financial regulations.
Members of the House Financial Services Committee held their first -- and likely only -- debate on the nearly 600-page GOP proposal to repeal the Obama-era rules overseeing Wall Street banks. By contrast, Congress held 41 hearings when drafting Dodd-Frank.
"This is a huge piece of legislation," Emanuel Cleaver, a Democratic lawmaker from Missouri said, addressing Hensarling during Wednesday's hearing. "Will there be additional hearings due to the significant nature of this legislation and how huge the bill is?"
Called the Financial Choice Act, the legislation drafted by committee chairman Jeb Hensarling was released last week and a markup of the bill is planned for next week.
"We were told it would lift our economy, but instead we are stuck in the slowest, weakest, most tepid recovery in the history of the republic," Hensarling said during the hearing. "We have seen millions who remain unemployed and underemployed and an economy working at roughly half of its potential."
On Wednesday, committee Democrats requested at least one more hearing on the bill. They also blasted Hensarling's plan, dubbing it the "Wrong Choice Act," and vowed to defend the 2010 Dodd-Frank reforms.
Related: House GOP vows to offer Dodd-Frank overhaul bill by end of April
"This bill must not become law," said Maxine Waters, a top Democrat on the panel, adding she believes the legislative proposal is dead on arrival.
The raucous debate among lawmakers showcased a clear divide between the two parties. Republicans want to kill the 2010 Dodd-Frank financial regulatory reform law, which they say has led to anemic growth and has crimped banks' ability to lend to American consumers and businesses.
Democrats said the new bill would gut the Consumer Financial Protection Bureau and weaken protections to guard consumers and prevent another financial crisis.
"I've never seen so many bad ideas jammed into one bill," said Democrat Stephen Lynch, who has represented Massachusetts since 2001. "This is the worst bill I've seen since I've been in Congress."
Wednesday's debate also showed how difficult it will be to negotiate a package of reforms on the 2010 law that both Democrats and Republicans can agree upon in order for Congress to play its role in the Trump administration's plan to spur economic growth.
Related: Trump signs orders that take aim at Dodd-Frank
On Thursday, Treasury Secretary Steven Mnuchin applauded Hensarling's "steady commitment and leadership" on these issues, and welcomed the reintroduction of the Texas Republican's bill. He said he would work with Congress "to support and strengthen our financial system and safeguard taxpayers."
A top priority for the Trump administration has been to drive economic growth through tax reform and loosening regulations. Mnuchin is also spearheading a separate expansive review of regulations that may be stifling the economy.
Trump has remained steadfast in maintaining his pledge to do a "major elimination of the horrendous" Dodd-Frank reform law. The White House could reshape bank rules by appointing top officials who are likely to slash regulations or by legislation from Congress.
Hensarling's bill will need to pass out of the committee next week before it can go to the House floor for approval. The Senate will also want to put its own footprint on any potential changes to the 2010 regulatory reform law, before any bill becomes law.